We have a treat for you this World Book Day!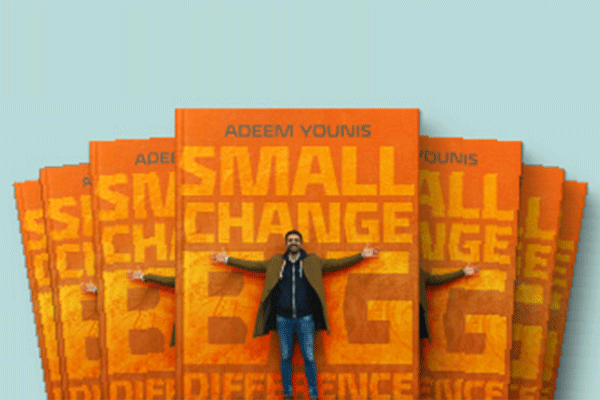 They say reading is like dreaming with your eyes open. Books are our windows into hidden worlds, bygone times and imagined futures. Here at Penny Appeal, we're especially excited this World Book Day with the upcoming release Small Change, Big Difference: The Penny Appeal Story
Authored and told from the perspective of our founder, Adeem Younis, Small Change, Big Differencis the gripping story behind the meteoric rise and success of Penny Appeal. With all proceeds from book sales going to support our life saving work at home and abroad, this is the perfect book for you to order this World Book Day!

Pre-order today at the specially reduced pre-release price of just £11.99
Built by everyday people, making small and regular contributions, Penny Appeal is the global humanitarian movement that belongs to us all. The book dives into the never-before-told story of Penny Appeal: the incredible highs, the crushing lows and the monumental impact of one of Britain's most successful charities.
Struck by personal tragedy with the death of his father when he was just six years old, Small Change, Big Difference follows Adeem's unlikely story, from growing up in poverty to becoming an award-winning businessman and leading philanthropist. Finding a role model in his resilient single parent mother, Adeem takes us behind the scenes, through the blood, sweat and tears that it took to beat the odds, escape the vicious cycle of poverty and help millions more, at home and abroad, do the same.
This World Book Day grab a piece of British Muslim history and get ready to immerse yourself in a story of resilience, determination and hope. As well as £5 off the recommended retail price, all pre-orders will receive bonus gifts including a free audio version of the book as well as VIP access to our special launch events.
Bursting with inspiration, this is the perfect book to see you through what will hopefully be the last leg of our national lockdown and motivate you to come out the other side of the pandemic raring to go and ready to change the world.

Reserve your limited edition pre-release copy today!