Thornes Park Campus Becomes a Community Hub in Wakefield
Charity begins at home, right here in Yorkshire!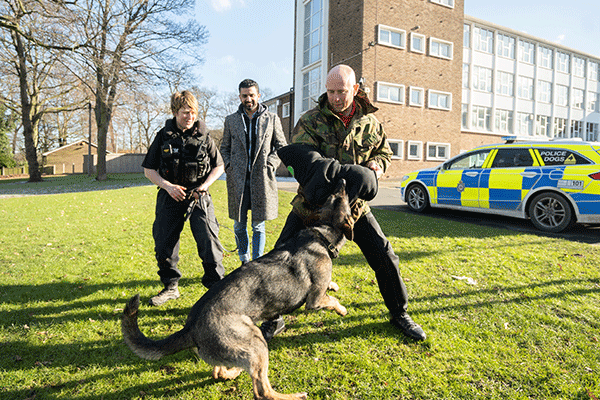 Thornes Park campus was bought by Penny Appeal in 2018, and now big things are happening there. What was once a former part of Wakefield College is now becoming a bustling hub for the community!
Since purchasing Thornes Park, Penny Appeal has begun lending its space to local charities, groups, and national initiatives. Our founder, Adeem Younis, was once a student at the college and now plans to give back to his hometown of Wakefield by investing into local infrastructure and the surrounding communities by putting this building to good use.
"I attended Wakefield College, so it has always been a huge part of my life. To have had the opportunity to invest in my old campus and turn it into a hub for the local community is a dream come true," says Adeem "Penny Appeal has achieved so much on both a global and local scale, and by creating a local footprint in Wakefield and investing in infrastructure, we will be able to continue our work supporting local communities right here in the city where it all began."
What's happening at Thornes Park now?
Covid-19 has limited the type of activities allowed to take place, however, there has been an enormous amount of interest from the local community in the many opportunities that this space will provide.
Penny Appeal has given campus space to a gymnastics club who lost their sports hall when Thornes Park Stadium was badly damaged in a fire last year. The club will resume use of the space after the lockdown ends so that children and teenagers will once again take up gymnastics. The campus is currently being used for police dog training, and Friends of the Park have also been using the site. All of this has been free of charge to make it easy for the community to use the site as needed. In addition to this, we have been providing lighting in the park, and covering the cost of the electricity bill for the building and surrounding lights.
Since opening the building to public use, we've received interest from sports clubs, such as the Wakefield Wildcats, who are eager to use the sports hall facilities and impressive grounds. With a theatre that boasts 240 seats, the complex has had interest from groups, such as the St Catherine's Church Group who will make good use of the space for special events.
Thornes Park also has a large car park that is open to the public during community events such as the city's famous annual Rhubarb Festival, the buildings and grounds are ideally located for use during local events. Additionally, the restaurant, which can cater for up to 250 people, can be used for charitable initiatives and local events, such as weddings.
The site, set at the heart of the popular local green space, is a long-term investment for Penny Appeal, and we are moving our head office to the first floor here – all while keeping plenty of space free for community use. As coronavirus restrictions reduce and these facilities are able to open to the public once more, Thornes Park will become a place for organisations, groups, clubs, and families to reconnect and come together!