Supporting Education in Africa
Help us put an end to poverty with Education First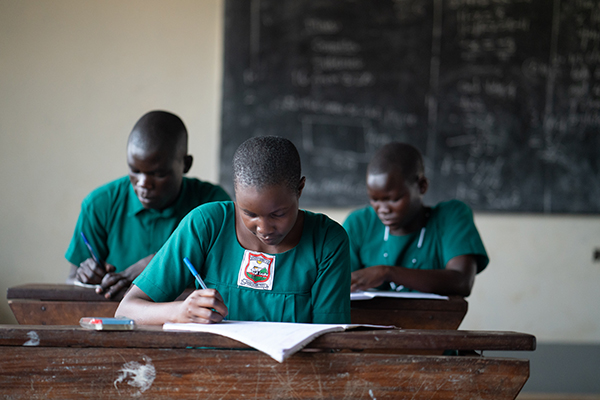 Education is a basic human right, something that children all over the world should be entitled to but sadly, thousands of children throughout Africa are being denied their educations. In sub-Saharan Africa, more than one-fifth of all 6 to 11-year-olds are currently out of school, as well as one-third of all children between the ages of 12 to 14. 60% of 15 to 17-year-olds here aren't receiving an education either.
Children in Africa suffer greatly at the hands of educational poverty, which limits their right to a proper education and steals from them the opportunity to learn the skills they need to succeed and grow alongside a rapidly advancing world. Educational poverty is a strong link in the cycle of poverty that oppresses children from an early age, assuring they miss out on developing the important skills that could lift them out of poverty. When a child is given a good education, doors open for them. Economic growth, personal development, gender equality and so much more can happen when children spend time in the classroom. Stamping out educational poverty in Africa could very well change the world.
There are many charities supporting education in Africa right now, helping children overcome educational poverty by building schools and making education accessible to everyone; Penny Appeal are proudly one of those charities. Charities that help education in Africa have been playing a key part in breaking down educational poverty all over the continent, but it's because of people like you that change is happening. With your support Penny Appeal has been able to build 13 schools in Africa, helping more than 2,000 children gain access to the educations they need to become the leaders of tomorrow. Knowledge is power, so we're working to pass that power on to thousands of children throughout Africa to craft a better future for us all with Education First.
A brand new school, a brighter future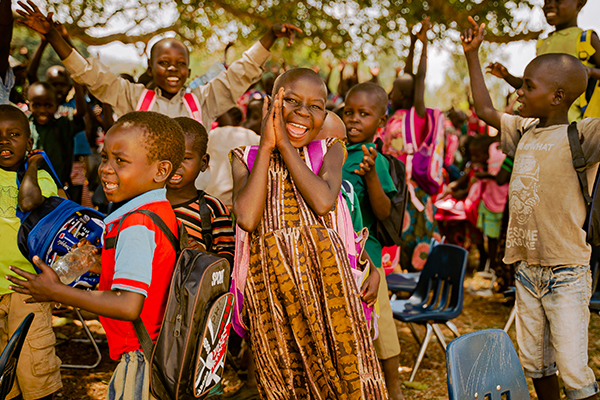 One of the newest schools we've helped construct in Africa is the Bondo Primary School in Uganda, where children are now enjoying learning in a safe, comfortable environment, equipped with everything they need to hit the books. The Bondo Primary School serves the local community and several neighbouring villages, so children from all over the area now have access to a quality education. In addition to constructing fully equipped classrooms and restrooms for the school, verandas were also installed for student comfort and ramps were built to cater for disabled students.
During construction, we transformed two idle rooms into an office for female staff members and a changing room for girls, creating safe spaces and promoting dignity protection for females throughout the Bondo Primary School. Having a safe space within their learning environment will give young girls the comfort and confidence they need to excel in their educations.
Many girls end up missing out on large portions of their education every month or dropping out of school altogether because of period poverty and the stigma that surrounds menstruation. When our partners, ACRE-Uganda, looked into the high dropout rates for female students in the area, we discovered that a large portion of girls were leaving their educations behind because their parents couldn't afford sanitary pads for them and they were too embarrassed to come to school. With safe spaces now at the school to preserve the dignity of female students, our partners will now be holding training sessions on how to make reusable sanitary towels at the school, making sure that period poverty no longer holds these girls back!
It's time to put Education First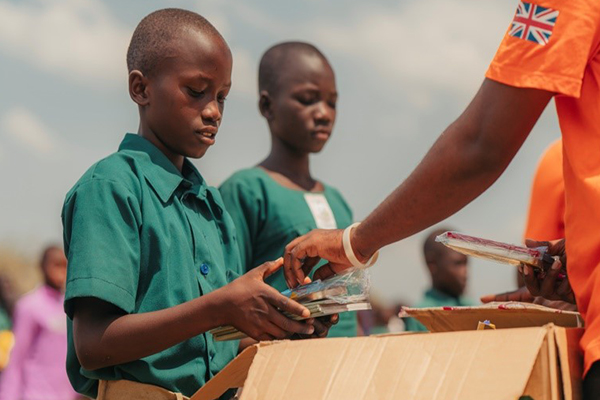 After construction on the Bondo Primary School was complete, all the students were given scholastic materials to support their educations, including school bags, exercise books, pencils and coloured pencils, pens, and mathematic sets. The school was provided with net balls and footballs for the children's extracurricular activities, and the teachers were provided with textbooks for their lessons. A number of orphans and disabled children were also given school uniforms in addition to their school supplies.
The work your donations have made possible in Uganda is truly incredible. The school administration has informed us that the Bondo Primary School is already seeing a higher enrolment rate this year because of all the wonderful improvements Penny Appeal and our partners have made. In fact, the Bondo Primary School has even become a benchmark for other schools in the region.
During a recent inter school sports competition throughout the region, school administrators from neighbouring schools were amazed by the work done at the Bondo Primary School. They too are now looking for support with improving their schools, so even more students in the region can have quality educations. 80% of the government aided primary schools in this region need support in terms of renovations and scholastic materials, and we are happy to say that we currently have another project underway here right now!
Become an Advocate for Education in Africa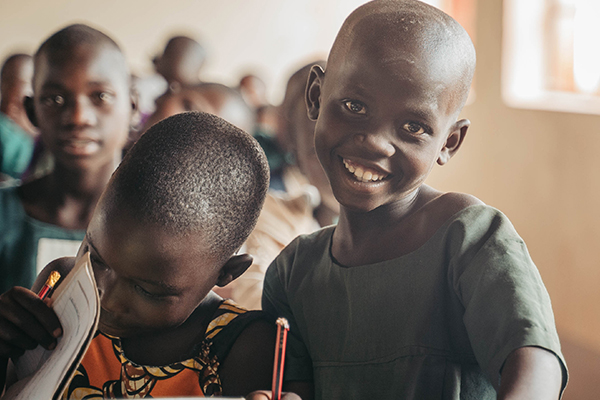 In Uganda, there are more than 400,000 out of school children throughout the country and while the government has been striving to provide free primary educations for all children, issues with funding, poor quality education, untrained teachers, improper infrastructures and classroom settings continue to hinder the progress of educational development.
Charities supporting education in Africa, like Penny Appeal, are helping bolster educational development by building and improving schools in countries like Uganda, Sudan, Somalia, Tanzania and South Africa. When you support Education First, you'll be assisting in the development of Africa's future leaders and providing young children with a real means of making their dreams come true.
Become an advocate for children's education and help us put an end to educational poverty in Africa by donating as little as £20 a month to Penny Appeal's Education First appeal. Together we can give a brighter future to children in need, so become an Education First donor today and join the charities supporting Education in Africa in making our world a much better place.