Succot lunch enjoyed at Kensington mosque during inter-faith gathering
Initiative formed through partnership of Penny Appeal, Al Manaar and London Faith Forum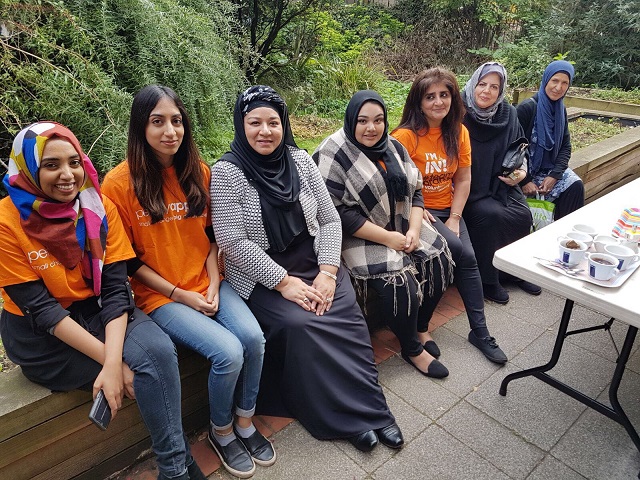 Members of three separate London synagogues and the Al Manaar mosque came together to break bread at the time of the Jewish Succot holiday in London this Sunday (8th October).
The event, which was first proposed by Penny Appeal's London Regional Director, Saleha Islam, was organised with the aim to "promote mutual understanding, cohesion, and interfaith work" in the area. As well as this, the event focussed on tackling poverty and homelessness in London. All attendees brought with them cans of food to donate to the mosque's homeless night shelter.
Saleha said, "I've done a lot of work with Jewish communities with Mitzvah Day and the London Faith forum. When I heard about this initiative, I spoke to the leader here and said 'this would be wonderful if we could do this here.' Through things like this we get to know our brothers and sisters from other faiths as well."
The Succot festival itself is important in Judaism, it represents the way in which god led the Jews out of the wilderness following 40 years of being in the desert. During that time, the Jewish community would live and eat in the open; nowadays they construct a succah, which is a temporary hut for use during the period of Succot, within which they will enjoy their meals together. Indeed this is what happened at the event in Kensington, which saw the inter-faith gathering enjoy a traditional kosher and halal lunch together under the succah.
Saleha went on to say, "We agreed to put the succah up and invited members of the different communities for them to get to know each other, to celebrate with the Jewish community. I also think it's important because although this is a joyous occasion for the Jewish community, I wanted to bring the whole subject around homelessness as well."
Team Orange members were to thank for helping to arrange and set up the succah, with over 200 people attending. Thanks to the success of the event, a few people signed up to join Team Orange, to help with similar events held in London in the near future.