Saving Lives is our Goal - our Partnership with Bradford City Women's Team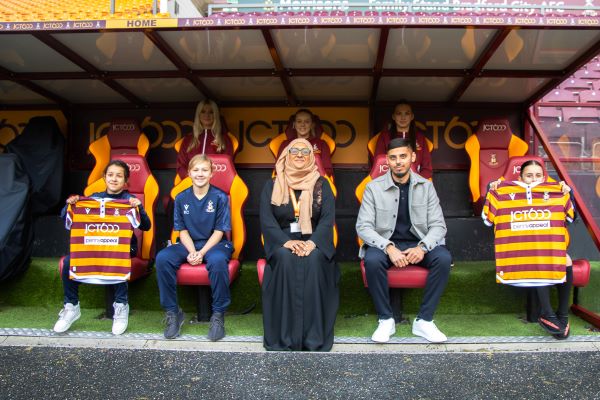 In a world which is currently troubled by conflict and crises, it's important to find objectives and partnerships which bring us together. As our partnership with Bradford City Football Club evolves to exciting new levels, our commitment to the mantra 'saving lives is our goal' becomes even more poignant. We're extending our support for this incredible club to the women's team, and we couldn't be more thrilled to be along for the season. Here at Penny Appeal, we believe in equal opportunities for everyone, regardless of ethnicity, faith or gender, our only goal is saving lives. In these unprecedented and heart-wrenching times, may we find comfort in the resilience of the human spirit and use our platform to do good overseas as well as in our community.
The women's game has been experiencing a remarkable surge in popularity in recent years. This rise is not just evident on the pitch, where the skills, dedication, and passion of female athletes are undeniable, but also in the stands, where we've seen record numbers of fans coming together to enjoy the beautiful game.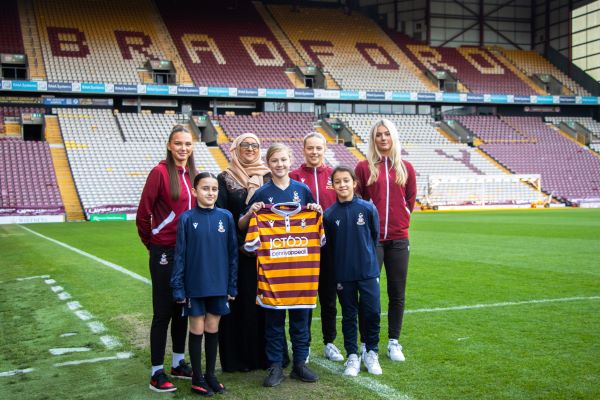 This incredible momentum can be attributed to various factors, such as increased visibility and media investments as well as the position of women in society as a whole. Performances from the likes of Mary Earps and Alessia Russo saw fans on the edge of their seats in the 2022 Euros and the 2023 Women's World Cup, and the solidarity shown to the Spanish team from the entire world after a sexual misconduct scandal shows us that support for the women's game is truly global. As we move towards a more equal way of life, it's great to see some of our finest athletes finally being recognised.
For us here at Penny Appeal and for millions across the globe, football is more than just a game, it's a catalyst for positive change. The sport offers numerous benefits which extend far beyond the field. As the weather turns colder, it's important that we don't stop exercising, even when it's way more tempting to stay home with a hot chocolate. We also can't forget the mental benefits of football and sport in general; having a clear head to think allows us the capacity we need to help others. Football gives us all a great opportunity to have fun while remaining active. But the main reason we love football is because it fosters a sense of community. When a group of people share a passion, all other factors become irrelevant and incredible things can happen.
In these challenging times, charity isn't just a word, it's a lifeline. Our partnership with Bradford City Football Club Women's Team symbolises our commitment to giving hope, support and opportunities to those who need it most. It reminds us that even in the face of adversity, we can stand united.
We're thrilled to be extending our support to Bradford City Football Club's Women's Team and can't wait to see the next generation of football superstars. Together, we're making a difference on and off the pitch, as we aim to strike for a better future for all.