Running for water brings clean running water in Bangladesh
Residents of a small village in Bangladesh now have access to clean drinking water, thanks to Penny Appeal supporter Chris Marshall's Run2012 challenge.

Chris is running 2012km during 2012, with the aim of raising £12,000 to fund 12 wells in 12 countries. To date, Chris has covered over 1,600km (nearly 1,000 miles), and his challenge has helped to fund water projects in eight countries so far.

The latest pump, commissioned just last week, is providing clean, safe drinking water in Chupria, in the Satkhira district of Bangladesh. Access to clean water will reduce the threat of disease and the mortality rate amongst children and the elderly in the area.

Speaking about the importance of clean water, Chris said: "If you don't have clean water, you can't grow healthy food and you're more likely to be sick and unable to work or go to school. In turn, you're more likely to be trapped in poverty.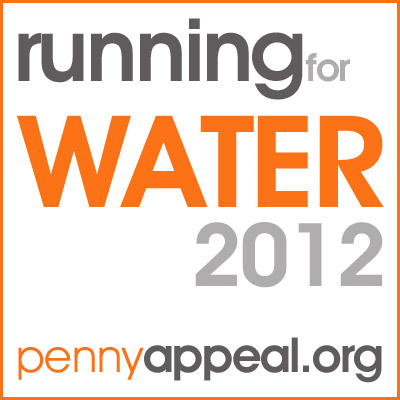 "And of course each mouthful of dirty water could be fatal. Worldwide, one in five deaths of children under five is down to dirty water. That's why every water project we've been able to fund so far this year will make a real difference to the lives of hundreds, if not thousands, of people.

"None of this would have been possible without the generosity of the many people who have sponsored me to pull on a pair of running shoes, and I'm incredibly grateful for their support."

To date, the Run2012 challenge has funded water projects in Afghanistan, Indonesia, Kashmir, Nepal, Pakistan, Sudan, Philippines and Bangladesh.

You can follow Chris's progress on the Run2012 website, www.run2012.org.uk, or follow him on Twitter (@run2012k).

To donate to Run2012 and help Chris to provide access to clean water where it is needed most, please visit www.justgiving.com/run2012k, text TWTW55 £5 or TWTW55 £10 to 70070 to donate £5 or £10, or call Penny Appeal direct at +44 (0)1924 231088 - please don't forget to say that you're donating to the Run2012 Challenge.