#TeamOrange runners raise over £6k for refugees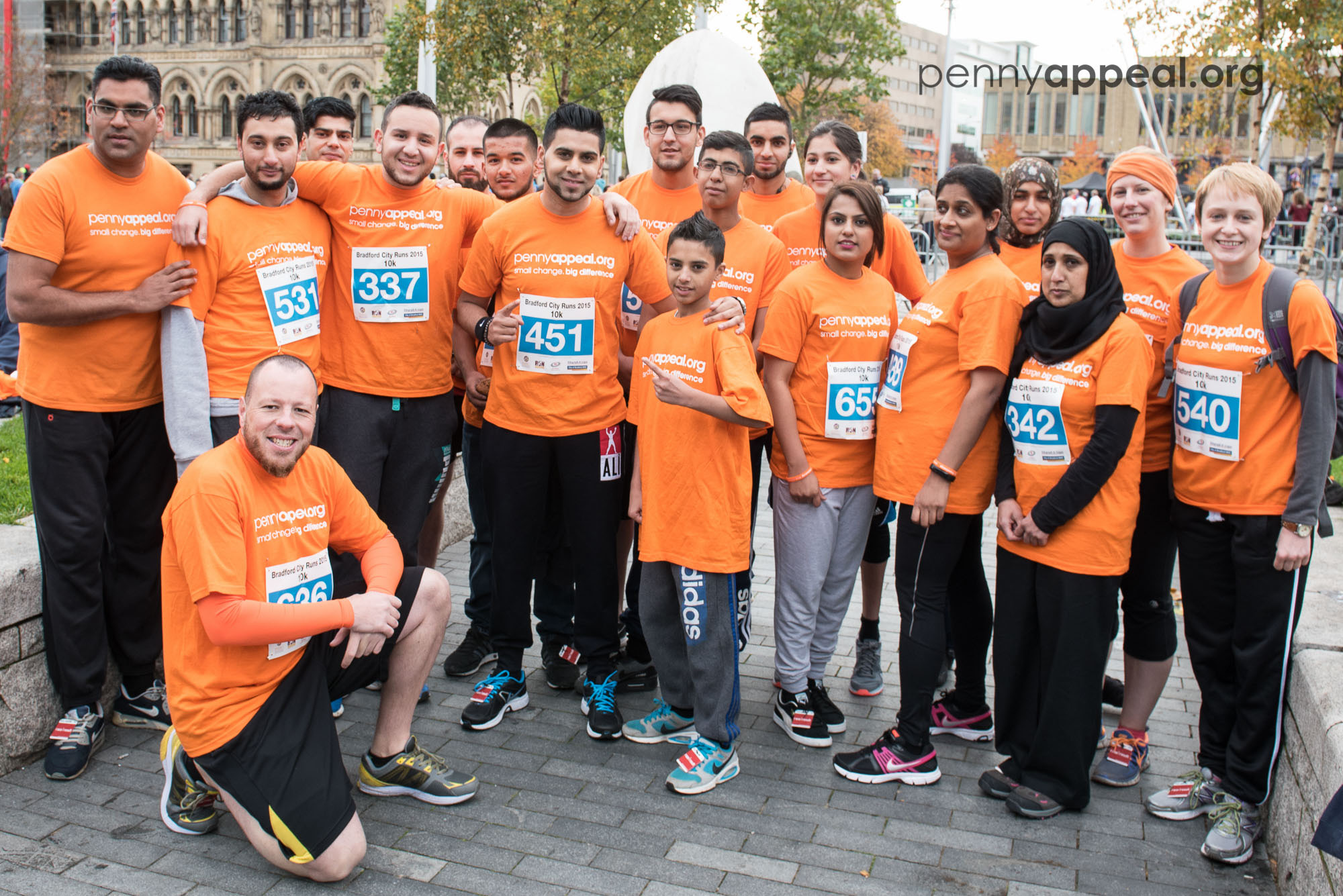 Dozens of our very own #TeamOrange athletes took on a 10k race at the end of October, raising money to help refugees.
Fundraisers in Bradford laced up their running shoes for the event on Sunday 25th as part of our Run For Their Lives challenge.
They raised over £6,000 in sponsorship and donations, which will go on to help refugees arriving in Europe from places like Syria, where their lives have been torn apart by conflict.
Khalil Benkhalil, Challenges Manager, said: "It was amazing to see so many people running, jogging and walking the events – the streets were awash with orange!
"The money we raised will go a long way towards helping refugees on their journeys towards safer lives, but there is still so much more we can do to help."
Donate now to provide refugees with warm clothes, nutritious food and essential hygiene items, call 03000 11 11 11.
Join #TeamOrange to take part in future challenges. You could join us to climb mountains, jump out of planes, run marathons and more!