From Ramadan to Hajj
"And pilgrimage to the house is duty upon mankind owed to Allah for whoever can find a way there."
(Qur'an 3:97)
Goodbye, Ramadan

With a heavy heart, it's time to say goodbye to Ramadan for another year. However, we should rejoice, for the time of the Hajj, another fundamental pillar of Islam, will be soon upon us. Before we know it, the months of Shawwal and Dhul Qadah will pass and we will enter the blessed month of Dhul Hijjah where millions of Muslims will embark on a long, strenuous, yet soul cleansing journey. But what is Hajj and why is it so important?
What is Hajj?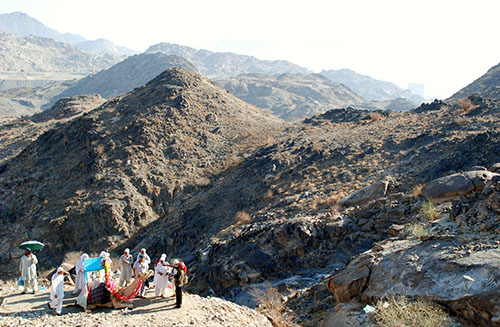 Hajj, in addition to the other pillars of Islam, is a religious duty, central to a Muslim's belief. Often for most, it's a once in a life-time opportunity. The pilgrimage occurs in Mecca during the last month of the Islamic Lunar Calendar, Dhul Hijjah, and consists of a series of rituals across a number of different sacred sites over 5-6 days. Today, millions of Muslims every year from over 70 countries travel to Makkah by road, sea and air to fulfil Allah's commandments by following the footsteps of those before them.
The act of Hajj commemorates the events that took place during the time of the Prophet Ibrahim (Abraham), who demonstrated perfection in his devotion to Allah. Through Hajj, Muslims are thus reminded by his legacy of their commitment towards their faith.
Why is Hajj important?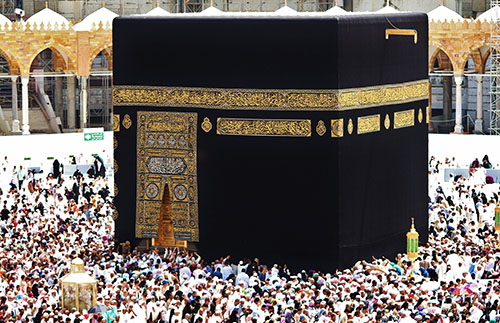 Hajj is seen as an important pilgrimage by Muslims, and is an opportunity to relieve oneself from his or her past sins, and start fresh upon their return. Abu Hurairah (may Allah be pleased with him) narrated that he heard the Prophet (peace and blessings be upon him) say:
"Whoever performs Hajj and does not commit any obscenity or transgression will return [free from sins] as he was on the day his mother gave birth to him." (Al-Bukhari)
The Prophet Muhammed, upon whom be peace, also highlighted the virtuousness of Hajj in a Hadith narrated by Abu Hurairah (may Allah be pleased with him):
The Prophet was asked, "Which deed is the best?"
The Prophet said, "Belief in Allah and His Messenger."
He was asked again, "What is next?"
The Prophet said, "Jihad [striving] in the cause of Allah."
He was further asked, "And what is next?"
He said, "Hajj mabroor [i.e. Hajj accepted by Allah]"
(Al-Bukhari and Muslim).
Training for both the weak and the strong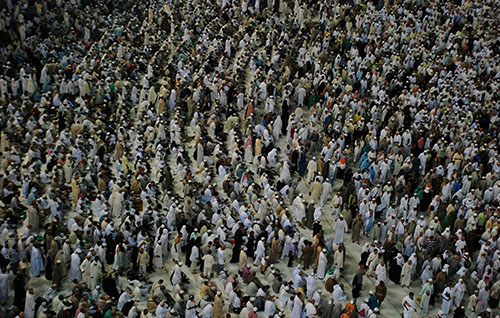 The value of Hajj is further heightened due to individuals perceiving it as a training course to refine one's character. With an estimated three million pilgrims yearly, it can test, but also train, a Muslim to maintain the highest manners irrespective of the circumstances, as not committing 'obscenity or transgression' are a prerequisite for one's Hajj to be accepted.
Hajj is a time for Muslims to reflect on how far their journey with Allah has come. It can be a way of opening a new chapter or bringing to fruition the plans we had made in the holy of month of Ramadan.
Tips for the sacred days

As we prepare to enter the sacred days of Hajj here are some tips you could try to implement:
Diary and record keeping. Keep a record or diary and see how far you've come with spirituality. In order for this to be achievable and measurable, set yourself some realistic targets and outcomes that you wish to achieve by the end of this month. This can be as simple as seeing how many of your obligatory (

fardh

) actions you have completed, tallying up additional good deeds or actions, or tracking daily your spiritual progression from one Eid to the other.

Fasting and beyond. The Holy Month of Ramadan trains our mind, body and soul to become acclimatised with the divine essence. At the heart of this

is

self-restraint and control. In the testing heat, long hours of abstinence and short bursts of eating, we prove that anything is achievable if we put our minds to it. Abstaining from food, managing our

nafs

and practising

self-restrain

is a key attribute to developing our spiritual ability, but for many fasting after the month is not practical or convenient. So why not

try

reduce our intake, eating for what is required and not binge eating? In a world of unequal distribution, Islam invites us time and time again to be conscious of what we are consuming and at what or whose cost

Think about Qurbani and beyond. Islamic practise and ritualism

is

deeply rooted in social consciousness and spiritual upliftment. The act of Qurbani reminds us of Abrahamic practise but also that as Muslims we have a duty to help the poor. When donating your Qurbani or Udhiyah, think about going above and beyond, such as by setting up regular ways to donate food to those that need it. Investing in a

qurbani

, coupled with a

sadqa

jaariya

, can be an amazing way to develop more of your blessings and maximise your impact.