Putting the fun into fundraising!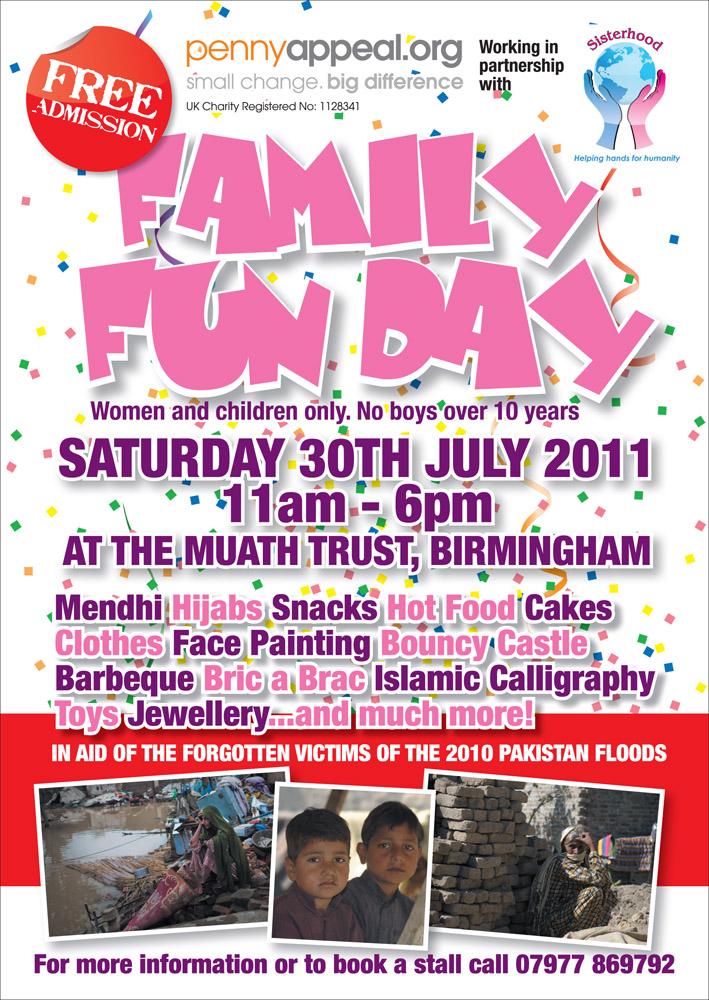 Penny Appeal has teamed up with Sisterhood Helpinghands of Birmingham to present a Family Fun Day from 11am to 6pm on Saturday 30th July 2011. The event, in aid of Penny Appeal's Rebuilding Pakistan Appeal, will take place at The Muath Trust, located at the Bordesley Centre in Camp Hill.
Admission is free and women and children are welcome (please, no boys over 10 years old). The event will feature Mendhi, face painting, a bouncy castle and Islamic calligraphy. Stalls will include clothes, hijabs, jewellery, toys, bric-a-brac, and there will be plenty of hot food, snacks and cakes available, as well as a barbecue.
If you are in the area, please support the Sisterhood Helpinghands event and help the forgotten victims of the 2010 Pakistan floods.
The Muath Trust can be found at The Bordesley Centre, Stratford Road, Camp Hill, Birmingham, B11 1AR. For further information or to book a stall, please call 07977 869 792.