Penny Appeal Wins Creative Media Award!
Penny Appeal are thrilled to have won the prestigious Creative Media Award for our #AsBritishAs campaign at the Asian Media Awards 2018!
#AsBritishAs featured on ITV, Channel 5 and the London Underground during the festive period, highlighting the great work we've been doing internationally and domestically, as well as what it means to be Confidently Muslim and Comfortably British.
Collecting the award at a ceremony in London on behalf of the award-winning charity, Hanif Malik, OBE and Chief Operating Officer, said: "It's an honour to accept this award on behalf of our hardworking team. This was a hugely successful campaign which saw an advert on ITV and Channel 5 over Christmas 2017, at its heart, the first time a Muslim charity has aired on terrestrial channels. Even though we are Muslim, we are proudly British and our #AsBritishAs campaign highlighted this. As a humanitarian charity our work takes us all over the world providing lifesaving medical aid, food and water, but our work in the UK is just as important, working with the homeless and the elderly who are more vulnerable during the winter months. All our overseas campaigns are mirrored with a sister campaign here in the UK."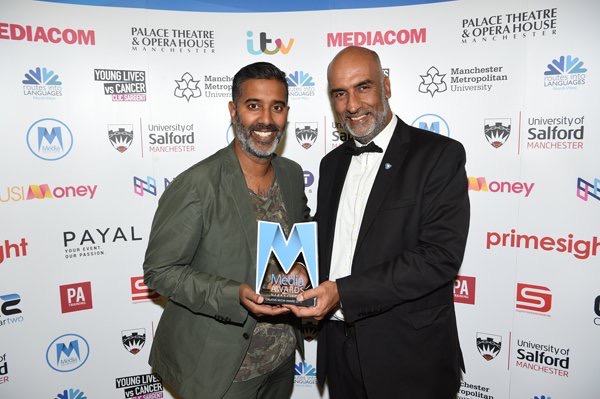 Supporting the TV adverts was a poster campaign that appeared in tube stations across London, with digital posters featured on escalators on Bond Street, Oxford Circus and Knightsbridge. We also ran the campaign on social media with tweets and posts using 'as British as….' where stories were shared of being British Muslims – and we're proud to say that #AsBritishAs was trending on Twitter on Christmas Eve in 2017!
"Just like a cup of tea that comes from the East, but is regarded as quintessentially British, so is Penny Appeal," commented charity CEO Aamer Naeem. "Our Muslim faith comes from the East, but we are proudly British. Although we work in 30 crisis-hit countries, we're working here in the UK as well."
"With so many people struggling, especially during the winter, it is important that we work together to make a positive difference," added Sarah Ashraf, Penny Appeal's UK Programmes Coordinator, who stars in the commercial.
"Government statistics reveal that 14 million people were living in poverty in the UK in 2015/16*, the highest figure since 1996/7*, an increase of one million people since the start of the decade."
We would like thank everyone for their love, support and hard work in bringing this amazing campaign together! We are currently working on this year's Winter Campaign, where we hope to see just as much as success and much-needed donations as last year, insha'Allah. ☕