Penny Appeal win Bond International Development Award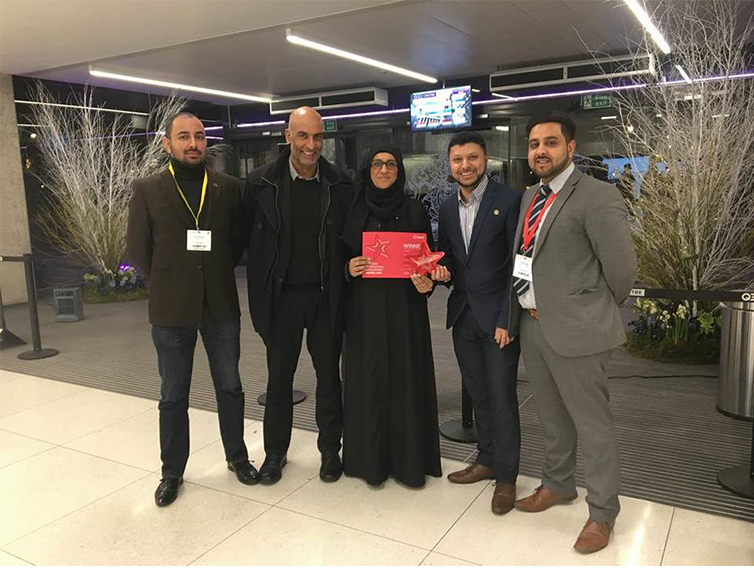 Penny Appeal is celebrating after being awarded a prestigious Bond International Development Award, at a glittering ceremony in London, for work on our Forgotten Children Campaign.

Collecting the award on behalf of the charity, Dr Hanif Malik OBE said: "we are honoured and delighted to receive this award for our work on this important campaign recognising Forgotten Children. Thousands of children are living in abject poverty, with no family to speak of they face a daily battle for survival. Living on the streets, these children are extremely vulnerable not just to the cold, but to exploitation which includes physical, psychological and sexual abuse, which is simply unacceptable," he continued. "We have specially trained outreach workers who work with these children, gaining trust and providing access to rehabilitation centres where they receive food, clean clothes, medical treatment, schooling and counselling, as well as a safe place to stay. Once out of danger we can then work on the best care for each individual child long term."."

The campaign, The Super Muslim Comedy Tour was launched amid a difficult political climate of Islamophobia and ever-increasing negative press. However, British Muslim donors who are known to donate more to charity than any other community, relished the opportunity to be in a safe place and laugh at the idiosyncrasies of their own communities. By tying this to a charity campaign, we created a wonderful tour that helped the needy around the world, whilst allowing our donors to enjoy a unique night out.
"Our campaigns are successful for many reasons," added CEO Aamer Naaem. "This tour was not just about the great number of attendees or the £600,000 plus raised, but the atmosphere in the room each night that we couldn't quite put into words. The joy on people's faces, the tears in their eyes from the laughter, left a legacy in each city we visited, and these events were talked about for many months afterwards. We are excited to be rolling out an even bigger tour in 2018.

Bond is the UK network for organisations working in international development. It unites and supports a diverse network of over 450 civil society organisations and allies to help eradicate global poverty, inequality and injustice.