Penny Appeal Volunteers help the homeless to cope with the Beast from the East'
Team Orange, our army of volunteers, have been out on the streets of central Manchester this week, handing out care packs to the homeless and needy, during the recent cold snap dubbed 'The Beast from the East'.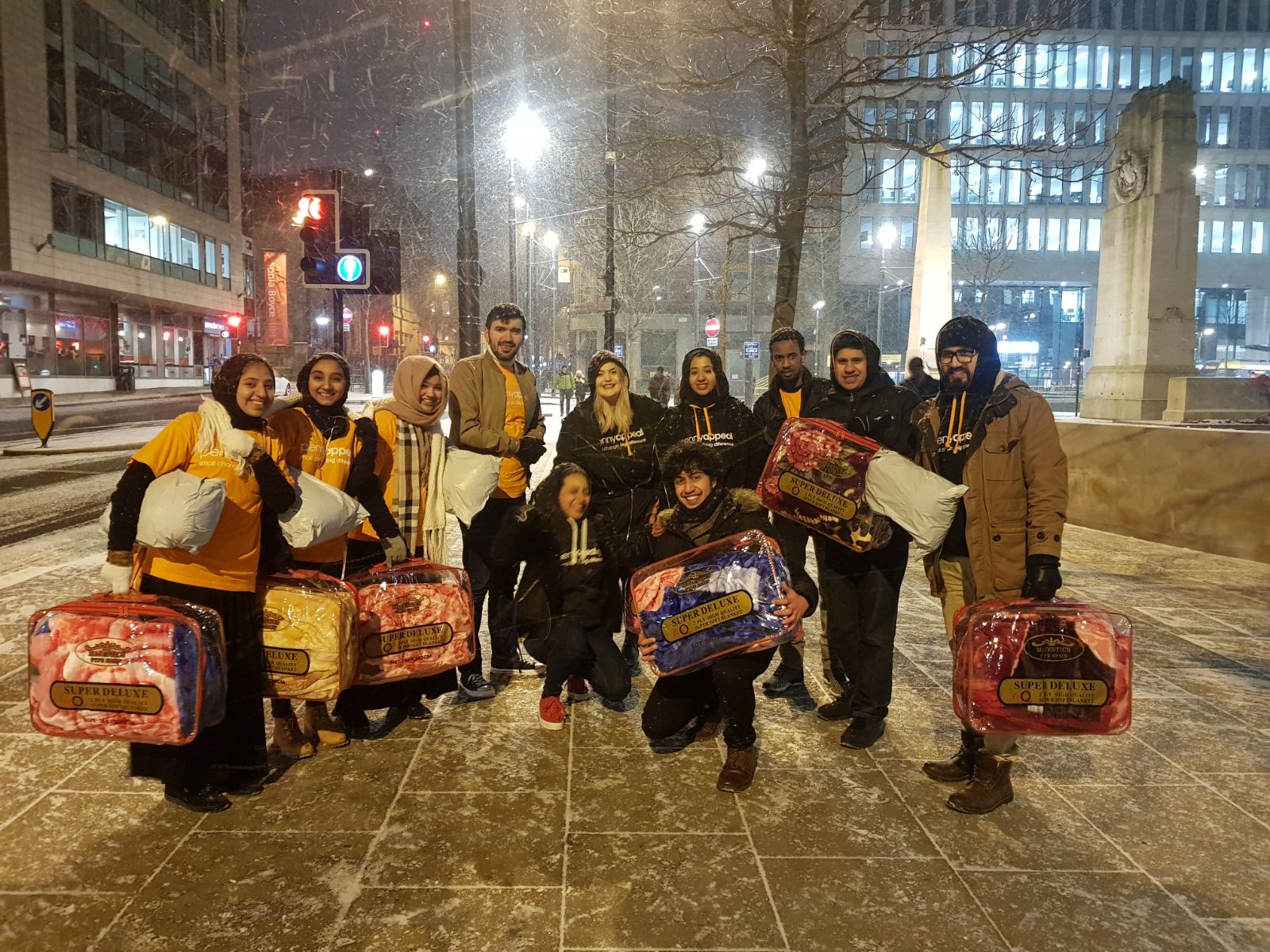 Described as the coldest winter spell for many years, people living on the streets are in extreme danger, finding it difficult to keep warm, some with no shelter at all. Team Orange, however, was on hand to give out vital care packs that include blankets, sleeping bags, hats, gloves, thermals, socks and toiletries. So important was the story about the extreme weather, it featured on ITV's latest 'Tonight' programme, showing the Penny Appeal team at work.

"Handing out care packs is something that we do all year round across the UK, but this week it has been even more essential, people's lives could depend on it," said Head of Programmes Harris Iqbal. "We had amazing support from Team Orange, our band of volunteers, who gave up their time to walk to cold streets, handing out these vital supplies. The contents of our packs are carefully thought out to ensure we meet specific needs. This week saw the country come to a standstill with the extreme weather conditions and I was very proud of the UK Programmes team and our volunteers who battled the bitter cold to ensure others were kept warm."

This is just one of many projects that we undertake from our 'At Home' programme. Over the Christmas period, we were out on the streets handing out essentials to the homeless across the UK, as well as delivering hot food to the elderly in their homes, setting up food banks for those people most in need and handing out gifts to children in hospitals.