Penny Appeal CEO Receives an OBE for Services to Muslim Communities

"If you don't know much about Muslims," opens comedian, Tez Ilyas, "you'll recognise us from that hit TV show… the News." His joke points to a more sobering reality as study after study has demonstrated portrayal of Muslims to be at best simplistic and stereotyped, and at worst, grossly inaccurate and violent.
The reality, however, is a world away from the tired typecasts of taxi drivers and terrorists, in fact Muslims are our country's most diverse religious community. From the 400,000 who fought for Britain in WWI to the tens of thousands of healthcare professionals who serve in our NHS, British Muslims are woven into the fabric of the UK's past, present and indeed its future.
British Muslims can be found contributing to society on every level and from amongst them has emerged exceptional individuals, who are shaping the industries in which they are working in and redefining what it means to be a Muslim of Britain today. One such person, who encapsulates British Muslims at their best, is charity CEO and Leadership Consultant, Aamer Naeem who has just been awarded an OBE for services to the Muslim community in the Queen's New Year Honours List.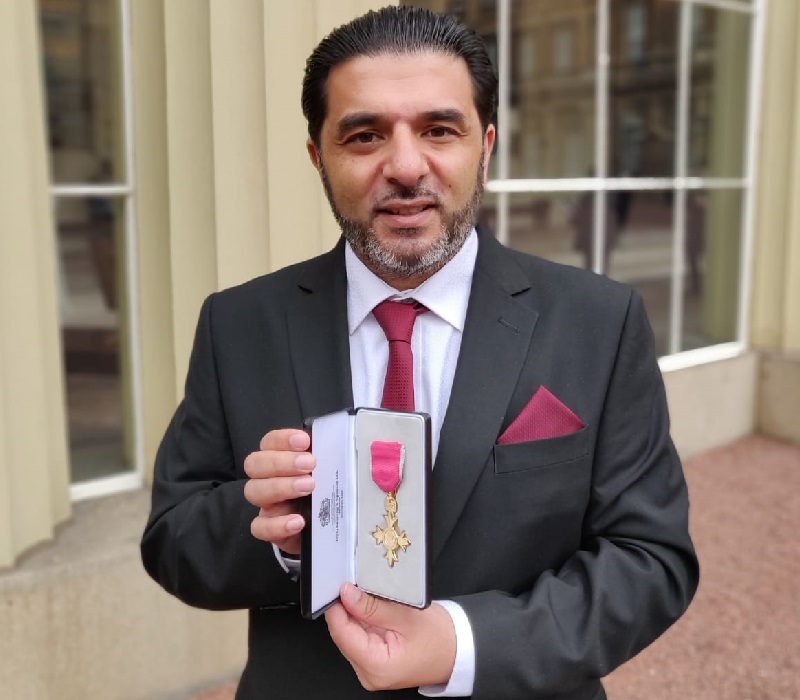 Qualifying with a 1st class honours as a pharmacist and rising up the ranks in a multi-national chain over the years, Aamer found himself in state of shock when the news of the Kosovo crisis captured the world's attention in 1999. As a young man, witnessing the persecution of a Muslim minority on European soil, he knew that he needed to do something to help and so he traveled to Albania as a volunteer Pharmacist.
Working with the doctors in charge of the largest refugee camp in Tirana, it became clear that the cause of the vast majority of illnesses was poor sanitation. Ever the pragmatist, Aamer went about knocking down the grossly inadequate port-a-loos, and then worked to build a proper sanitation infrastructure for the camp. Within 3 months, the rate of illnesses in the camp had been reduced by 80% and Aamer's intervention had also created almost a dozen jobs for refugees to work as cleaners and maintainers of the the new facilities. It was then when Aamer had had his first taste of humanitarianism and he's never looked back since.
With a passion for leadership development and effective governance, Aamer works as a consultant and leadership trainer providing strategic and operational guidance to a broad range of organisations and initiatives spanning the public, private and voluntary sectors. He is a Fellow of the Royal Society of Arts and has sat as a fitness to practice committee member on behalf of the General Pharmaceutical Council of Great Britain as well as the General Teaching Council for England.
His primary focus, however, is serving as the Global Chief Executive of Penny Appeal, a multi-award winning relief and development agency working in over 30 countries around the world and at home in the UK. In the 5 years that Aamer has been leading Penny Appeal, he has grown their annual income from £400k to in excess of a staggering £24m.
Notably, Aamer introduced a strict policy in Penny Appeal in 2016 that for each programme they do abroad, they have a twin-sister project here in the UK. This was an industry-first and bold move for a Muslim-led charity which historically has focused spending abroad. However, in keeping with the increasingly rooted identity of Muslims to Britain, Penny Appeal has made it their mission to raise the profile of domestic poverty and empower people to help tackle it. In doing so, the charity has also helped address negative portrayals of British Muslims by bringing to the fore positive narratives that seldom make the headlines.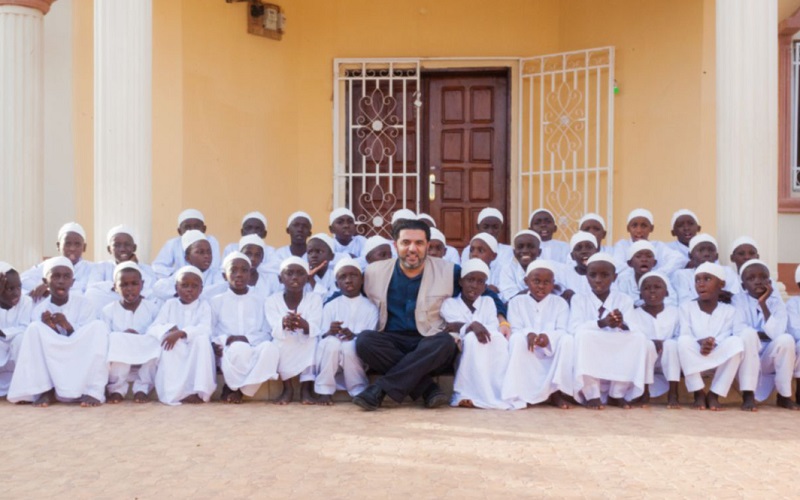 Just like Christianity, Judaism (and most other religious traditions for that matter), Islam emerged from the East and yet within its DNA is the ability to marry with local culture and custom, growing where it's planted and thus inspiring Islamic civilisation from as far as China to the South of Spain. This process of indigenisation for British Muslims has been met with a number of challenges, and so being conscientious of these, Aamer has diligently worked to identify solutions and create institutional responses that empower communities to feel confidently Muslim, and comfortably British.
Thus, as well as being credited as one of the fastest growing charities in the faith-led sector, Penny Appeal is also considered to be one of the most innovative and dynamic faith-led organisations in the country too, reconciling the timeless values and traditions of Islam with the contemporary challenges of modern day Britain and beyond.
Examples of this process in action include bringing together fostering and adoption experts with classically trained Islamic scholars to address the massive under-representation of Muslim families as potential foster carers and adopters. Preliminary research indicated a de-contextualised understanding of Islamic scriptures was perhaps at the root of this poor uptake and thus Aamer facilitated a series of symposia that brought traditional teachings up to speed with contemporary challenges. The result was the publication of 'The Penny Appeal Islamic Guide to Adoption and Fostering' which was endorsed by over 100 Muslim scholars and was launched in the House of Commons. The document is now a cornerstone advisory paper that highlights the communal responsibility for Muslims to adopt and foster and is directly responsible for the narrowing of this under-representation.
Another example is in the type of events Penny Appeal has been able to put on. Championed by Aamer, the charity has toured the country, consecutively for four years with The Super Muslim Comedy Tour. Using the medium of comedy as a form of cultural catharsis, the tour affords Muslims with a safe space to laugh, reflect and raise money for great causes too. A further example, and in what is thought to be a world's first, Penny Appeal founded and toured The Great Muslim Pantomime, a family favourite which perfectly exemplifies how British Muslims are bringing together the different elements of their identity and living out what it means to be confidently Muslim and comfortably British.

Likewise, Aamer has embedded this philosophy of integration into the charity's volunteering scheme, its marketing and branding and its work with ambassadors including the renowned singer-songwriter, Yusuf Islam / Cat Stevens.
Under Aamer's stewardship, Penny Appeal has become more than a charity, it has become a movement, led by British Muslims and serving the most vulnerable and neglected in society, regardless of who they may be. The Times revealed that British Muslims are the country's most generous group of people, and as the CEO of one of the country's biggest Muslim charities, Aamer is channeling that generosity in a way that opens minds, starts conversations and creates a radically positive narrative about what it means to be a British Muslim today.
Ultimately, stereotypes are lazy and there is much more to Muslim communities than what they are made out to be in the news. By shining a light on the immense positive contributions British Muslims are making to Britain and beyond, perhaps we can shift the rising tides of Islamophobia and inspire a generation of young change-makers that are able to look up to the likes of Aamer Naeem as a role models and be inspired to do their bit to make the world a better place for all.
It's an honour to call Aamer Penny Appeal's CEO; he's an individual with incredible vision, compassion and wisdom. Exemplifying what it truly means to be confidently Muslim and comfortably British, Aamer really cares about positive representation for British Muslims.
In his words, once we as British Muslims feel comfortable and secure in our own identity, we can spend more time looking outwards and helping others. We couldn't be prouder – well done, Aamer!