Penny Appeal announces new Campaigns Director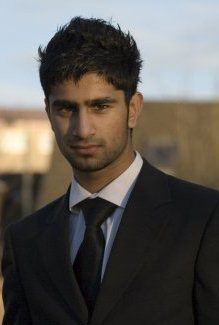 UK-based charity Penny Appeal is delighted to name Furqan Naeem as its Campaigns Director. This is a new position within the charity, and underscores Penny Appeal's ambitious plans for the coming year.

Furquan (24), from Manchester, will join Penny Appeal on a part-time basis as he continues his post-grad studies at Bradford University, where he is working towards a Master's Degree in Pharmacy. No stranger to charity work, Furqan has volunteered on behalf of several humanitarian charities, recently visiting the famine stricken areas on Somalia. He is also Chair of Manchester Young Labour.

Furqan commented: "I am delighted to be joining the Penny Appeal team as Campaigns Director. I hope that I can bring across my experiences to benefit this growing charity in order to help alleviate poverty in third world countries as well as focusing on UK-based projects to improve the plight of vulnerable members of our communities.

"Although NGOs face a big challenge with so much conflict and so many disasters around us, the British public are amongst the most generous when it comes to giving aid and I will work closely with different communities around the UK to ensure that aid reaches the needy.

"Over the coming year we will focus on community-based projects, working with local organisations to raise awareness of issues at home and abroad. I look forward to developing the role in line with my expertise and experiences as well as to picking up new skills through working with an enthusiastic team."

Welcoming Furqan to the team, Penny Appeal Chairman, Adeem Younis, commented: "This appointment is a real coup for Penny Appeal and we are sure that Furqan's skill set will herald an exciting new phase for the charity. He brings valuable experience to the team and we are delighted that he will be sharing his talents with us."