The Great Muslim Panto: Best Stage Production Shortlist!
The vibrant world of theatre often serves as a mirror reflecting diverse cultures, narratives, and traditions, and our Great Muslim Pantomime is no exception! Capturing the attention of theatre enthusiasts and critics alike, Penny Appeal's Cinder'Aliyah was shortlisted for the prestigious Best Stage Production award at the Asian Media Awards 2023, and we were honoured to be invited. We attended the event on Friday 27th October in central Manchester with excitement to join hundreds of others in recognising the strength and depth of the British media industry. The aim of the awards is to reward British Asians who excel in areas such as journalism, PR, theatre, TV, and everything in between.
For those who aren't familiar, the Great Muslim Panto is a unique blend interweaving classic pantomime elements and storylines with cultural richness and symbolism. With a totally unique approach, the Cinder'Aliyah production has charmed audiences over two successful years of touring up and down the country. Blending humour, music and a testament to British Muslim culture, the show united individuals from all walks of life and definitely brought thousands of smiles to our faces. Not only that, but in previous years, our panto has raised vital funds for our Winter Emergency Appeal to help provide relief for those around the world who suffer throughout the colder months. We hope to raise record amounts this year! The vision of the Panto is simple but oh-so special; we want everyone to take part, especially those who wouldn't usually think to attend a traditional British pantomime.
It was an honour and a privilege to attend the Asian Media Awards and be shortlisted for Best Stage Production among other incredible shows and casts. We were surrounded by Asian excellence all night! Penny Appeal would like to extend a BIG, orange thank you to the organisers for the invitation and the nomination.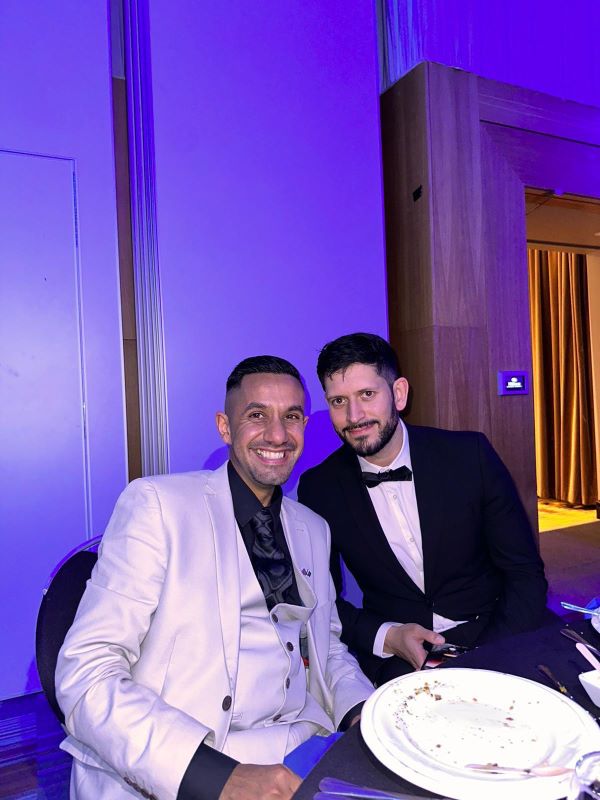 The Great Muslim Pantomime has already created a legacy, embedded in British culture. Last year, Cinder'Aliyah, became the first ever Muslim entry to be successfully added to the University of Kent's David Drummond Pantomime Collection archive. This incredible achievement is acknowledgement of our Pantomime as a part of history, as well as testament to our overall theme of 'confidently Muslim and confidently British'.
We're back to make the 2023/24 production bigger and better than ever with our debut production of 'Beauty and the Balaah,' an epic twist on a timeless classic. This year's show is a comical adaptation of Disney's 'Beauty and the Beast' with waves of cultural symbolism set to resonate with the hearts of viewers of all ages and backgrounds. This one is set to be our biggest and best yet, and all for a great cause. This year, our Great Muslim Pantomime is once again raising funds for our Winter Appeal, with all proceeds going towards helping families in need across the world this season. Attending these brilliant productions can save lives, so what are you waiting for? Head to our panto page to book your tickets now!