The Water may be Gone, but the Devastation Remains: Pakistan Floods One Year on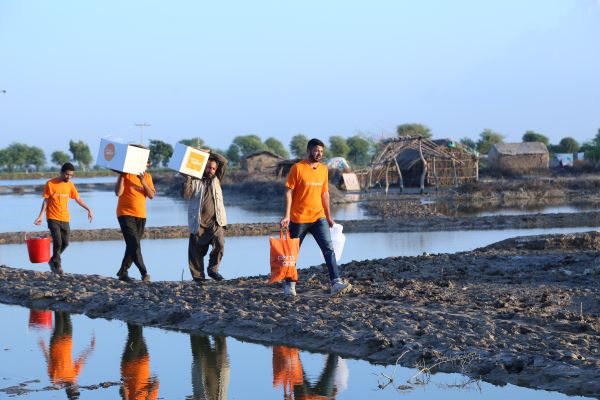 It's been a year since the devastating floods in Pakistan claimed thousands of lives, left 8 million people homeless and left millions more lives forever changed. In the face of catastrophe, we set out on a mission to provide emergency relief and support to the people of Pakistan. Thanks to the incredible dedication of our team on the ground and the generosity of our donors, we have since managed to raise over £1 million to help 'Rebuild Pakistan'.
The floods in Pakistan in 2022 were an episode of unprecedented natural disaster; countless homes were washed away, farmland was destroyed, and infrastructure was damaged beyond repair. Millions have since been without shelter, clean drinking water, or access to basic necessities. We were able to step in to provide critical aid across multiple districts which involved medical aid, temporary shelter and even cash grants, and we haven't stopped since. We have provided 133,800 cooked meals, 2750 hygiene kits, shelter for 900 families and medical aid for 5650 individuals.
Although the majority of the water no longer sits on the surface of a once bustling landscape, washed away with it are homes, livelihoods and for many, safe drinking water. Although our emergency aid is ongoing, our efforts are turning to more sustainable ways to improve the lives of those affected in Pakistan, whether that be through building homes built to resist such weather conditions or investing in sustainable water solutions. It's clear that the journey to rebuild this nation will be a long one.
As millions of families spend another night under the open sky, many pray for this nightmare to be over. The floods are a relentless reminder of the power of natural disasters, and although only responsible for 1% of the world's pollution, Pakistan is the 8th most vulnerable nation to the climate crisis. To take a look at our 'Rebuilding Pakistan' project, click the link below. Join us on our mission to rebuild Pakistan, one brick at a time.