Local film-maker prepares for Everest Base Camp Challenge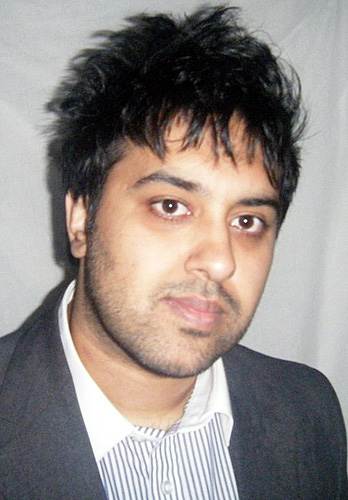 A Bradford-based film-maker has decided to take on the ultimate challenge in the name of charity. Twenty-eight-year-old Atif Mahmood from Lidget Green, Bradford will be one of 12 people hiking to the Base Camp of Mount Everest. This extreme expedition is being organised by the charity Penny Appeal and is in aid of victims of the 2010 Pakistan Floods.

Atif said, "It has always been a secret ambition of mine to climb Mount Everest but I never thought that I would ever get the chance. When I heard about Penny Appeal and the Everest Challenge I signed up straightaway without giving it a second thought. It will mean so much to me to fulfil one of my life's ambitions and to raise money for a cause that is so close to my heart."

The floods of 2010 were the worst in Pakistan's history, approximately one fifth of the land area was underwater, an area larger than the whole of England. Countless villages were completely destroyed and entire crops devastated. Twenty million people were directly affected and the death toll was close to 1800.

"This was one of the biggest natural disasters in recent times and it will take years for the country and its people to recover," continued Atif. "Even now there are still thousands of homeless people without food, water, medicine or basic human necessities. It's only from the support of charities like Penny Appeal that those forgotten victims receive aid and can hope for a better life."

The trek will take place between 2nd and 18th December 2011. The team will ascend to the South Everest Base Camp which is located at a height of 5,360 metres. The route will lead them through some of the most breathtaking scenery on the planet. Trekkers will also get to visit the exciting city of Katmandu and the famous Namche Bazaar.

"This is a once in a lifetime experience and I feel lucky to be a part of it. I'm looking forward to the challenge and the adventure. I have set myself a personal fundraising target of £3,500."

Adeem Younis, Chairman of UK-based Penny Appeal, said: "The Everest Base Camp trek is all about remembering the plight of the forgotten victims of the Pakistan floods. Through our Rebuilding Pakistan Appeal, we're aiming to raise over £40,000 - enough money to build a small village of two-bedroom houses, as well as to construct wells and distribute much-needed aid packages.

"It's a challenge that will leave the group with a lifetime of memories," said Adeem Younis, "and everyone who takes part in the trek will be making a very real difference to the lives of disadvantaged people in Pakistan."

Donations are welcomed and can be made at www.justgiving.com/Atif-Mahmood.