International Volunteer Day 2018 UK
Never give up, keep on helping!
'When I was a boy and I would see scary things in the news, my mother would say to me, "Look for the helpers. You will always find people who are helping."' – Mr Rogers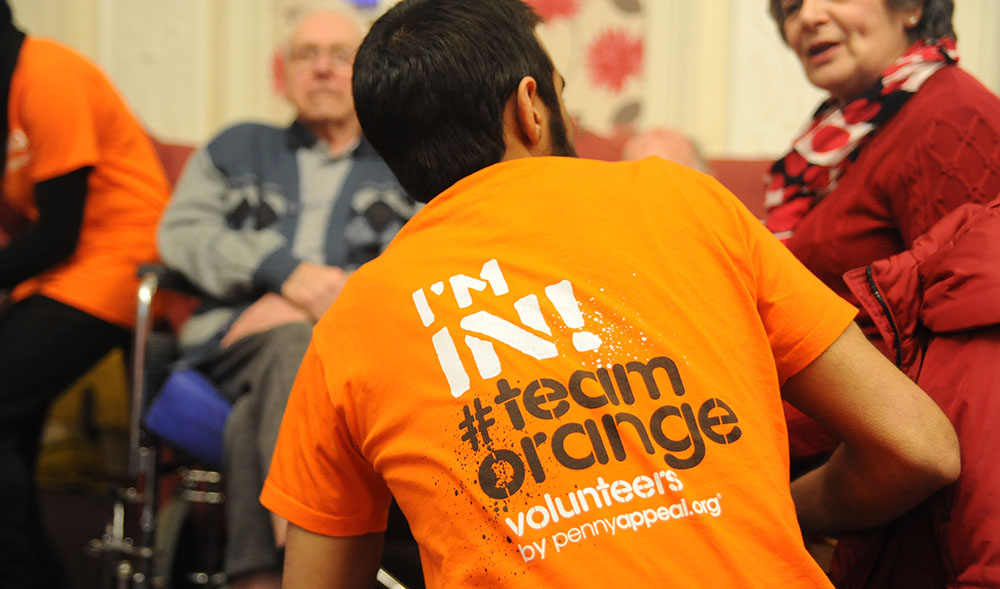 At 7.15am, you check Facebook and you see a news story about famine in Yemen.
At 8.30am, you walk through the town centre on your way to work, and you see people begging on the streets. Your phone beeps; an email has come through asking you to donate to help those in need this winter.
Over lunch, your colleague tells you about a documentary he saw last night about climate change.
On your way home, you check Twitter and you see that a feminist hashtag is trending, in response to the latest comments from a certain politician.
At 6pm, you switch on the evening news and…
You get the idea. In today's world, we're bombarded by crises and bad news from all around the globe. In the face of all this tragedy, it can be easy to feel overwhelmed. It can be easy to give up.
On International Volunteer Day, we want to celebrate the people who never give up.
Our Team Orange volunteers are amazing
We would be nothing without our volunteers, who give their time selflessly to help those in need.
In the face of overwhelming tragedy and difficulty, it takes courage to be kind.
Our volunteers are the most courageous people we know.
#Do something amazing this International Volunteer Day.
Join our amazing volunteer family, Team Orange, today.
Be a helper, and change the world.
--
'Every act of kindness is charity' – Prophet Muhammed ﷺ