Everest challenge marks the Anniversary of Pakistan Floods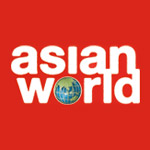 12 volunteers, with a sense of adventure to take on one of the world's most famous treks, climbing to the base camp of mount Everest to raise funds to help re-building communities devastated by the 2010 Pakistan floods.

At 5,36metres, the Everest South Base Camp in Nepal offers a serious challenge for even experienced walkers, but the breathtaking panoramic views that take in eight of the world's highest mountains make the trek a once-in-a-lifetime opportunity.

Penny Appeal aims to raise over £40,000 from the Everest Base Camp charity trek in support of its Rebuilding Pakistan Appeal, which aims to rebuild permanent homes in the Kamar Mashani village, within the Punjab region, Pakistan.

The village, was one of countless swept away by the flooding that followed the heavy monsoon rains in July 2010, which killed at least 1,700 people and displaced millions more. Over 700,000 houses were damaged or destroyed.

One year on from the floods, thousands of the victims are still living in tents with only basic supplies, doing their best to survive amongst the terrible devastation.

Penny Appeal's Director, Adeem Younis, said: "The Everest Base Camp trek is all about raising awareness of the plight of the forgotten victims of the Pakistan floods. We're aiming to raise enough money to rebuild a small village of two-bedroom houses, as well as to construct wells and distribute much-needed aid packages.

"But the trek is also an incredible opportunity for a lucky few to experience the majesty of the Himalayas first hand, and to walk on the slopes of the highest mountain in the world."

The charity trek takes place from 2nd to 18th December 2011. Supporters who want to join the group are asked to raise a minimum of £3,450.00 for the appeal.

The guided trek starts at Lukla, and takes in the Sherpa capital of Namche Bazaar. The trail crosses countless rivers, passes glacial lakes, and winds through stunning gorges up to the sunlit valley of Everest Base Camp.

"It's a challenge that will leave the group with a lifetime of memories," said Adeem Younis, "and everyone who takes part in the trek will be making a very real difference to the lives of disadvantaged people in Pakistan."

Further information about Penny Appeal's Everest Base Camp trek can be found at www.pennyappeal.org. The website also contains details of sponsorship opportunities for businesses and individuals to show their commitment to helping the victims of the Pakistan floods.