Celebrating Event Organisers' Day: Shining a Spotlight on Our Dedicated Events Team at Penny Appeal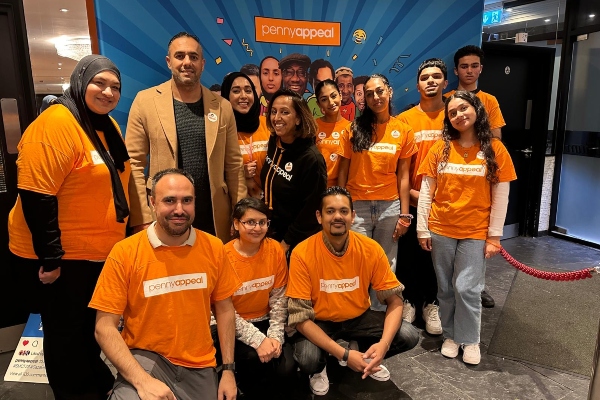 Today, October 23rd, is a day dedicated to recognising and celebrating the hardworking professionals behind the scenes who make events memorable and extraordinary. On Event Organisers' Day, we are thrilled to acknowledge our exceptional Events team here at Penny Appeal, and the incredible events they orchestrate to bring joy and entertainment to people around the world, raising vital funds in the process.
The proceeds generated from these remarkable events play a crucial role in our ongoing mission to assist those in need around the world. Whether it's providing food and clean water to impoverished communities, offering medical aid to those in crisis, or supporting educational initiatives for underserved children, the impact of our events is far-reaching. With the dedication of our Event Organisers and the generosity of our supporters, we can continue to make a positive and lasting impact in the lives of countless individuals and communities, bringing hope and relief to those who need it most.
At Penny Appeal, we take great pride in our events heroes, who work tirelessly to create experiences that touch the hearts of many. This year, we are especially excited about our current event, the Super Muslim Comedy Tour, which is touring the nation and spreading laughter and positivity. The show is always a memorable and hilarious experience, uniting people from all walks of life with the power of comedy. It's an opportunity to unwind, relax, and connect with the humour that transcends boundaries. It's hitting venues across the country all this week! Check out the page… there's still time to grab your ticket! Each penny raised from the tour will go towards easing the suffering of our brothers and sisters in Palestine, insha'Allah.
The Super Muslim Comedy Tour isn't the only event that's getting our audiences excited each year. The Big Muslim Variety Show, which hits stages across the nation each summer, offers some of the most exciting and varied talent our community has to offer – from nasheeds to poetry, beatboxing to comedy, and everything in between. Keep an eye out for the next instalment in the future!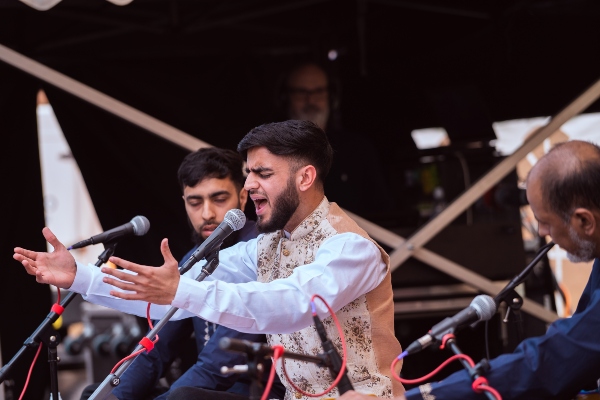 We have another spectacular offering coming up in December and January – the Great Muslim Pantomime, Beauty and the Balaah. This charming show is set to take audiences on a journey full of enchantment and wonder, reminding us all of the joy that comes with the holiday season. The talented cast are currently in rehearsals, gearing up to deliver one of the best shows we've ever produced? Get your tickets here.
One of the key driving forces behind the Great Muslim Pantomime is Abdullah Afzal, Penny Appeal's excellent events specialist (and BBC star). Abdullah not only plays a vital role in the planning and execution of our events but also takes centre stage as the star of the panto, which we host annually. His dedication, passion, and talent shine through every performance, making each show a unique and unforgettable experience.
The Great Muslim Pantomime is a beloved tradition at Penny Appeal, and it's a testament to Abdullah's creativity and commitment that the show gets better year after year. He rewrites the classic stories with a fresh twist, adding humour, relevance, and cultural nuances that resonate with the diverse audience. Abdullah's charismatic presence on stage and behind the scenes makes him an indispensable part of our team.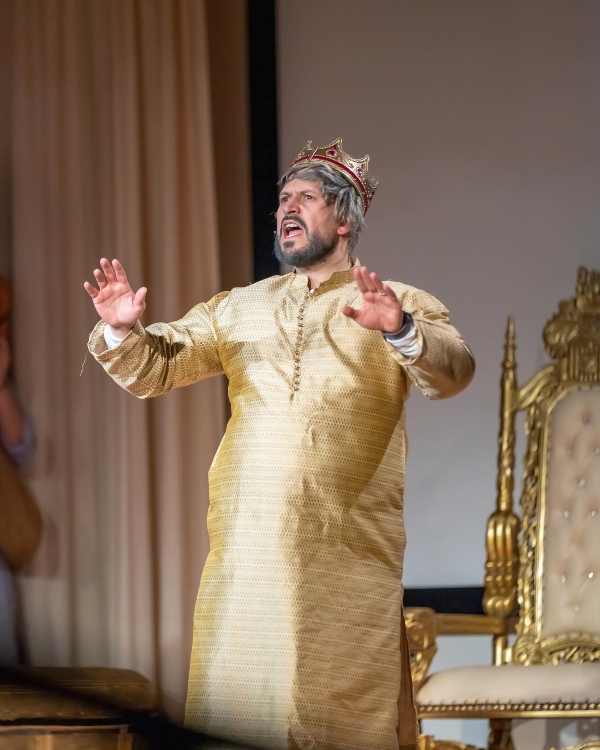 On Event Organisers' Day, we extend our heartfelt gratitude to the entire events team at Penny Appeal for their unwavering dedication, creativity, and hard work. It's their efforts that make our events stand out, bring joy to our audiences, and enable us to continue our mission of helping those in need.
Thank you to our outstanding team, and our incredible audiences, for making our events possible and for bringing the magic of laughter and entertainment into the lives of countless people. Happy Event Organisers' Day!