Eid Extravaganza - Wakefield June 2018
Date: Saturday 23rd June
Time: 12:00pm - 6:00pm
Location: Thornes Park, Wakefield
Come and join Penny Appeal for an Eid Extravaganza celebration in Wakefield this June 23rd from 12-6pm, championing the local community coming together and inter-faith work and co-operation.
The 'Eid Extravaganza', is all set to give families an action packed day out in the sunshine, and is hosted in beautiful Thornes Park, Wakefield - right in the heart of the city. We have a whole host of special guests and planned activities for both children and grown-ups from all faiths, meaning there's something here for everyone.
Abdullah Afzal, from BBC's Citizen Khan will be hosting the event. But of course no festivity would be complete without fantastic music. The celebration will feature a wide range of up-and-coming musical talents such as Safe Adam.
We also have a massive number of activities available for both excitable children and the adventurous adults. There are climbing walls, bouncy castles, an inflatable zorbing arena, and numerous other inflatable games to indulge in. Fairground rides such as teacups and carousels are also available, sure to bring a smile to young faces.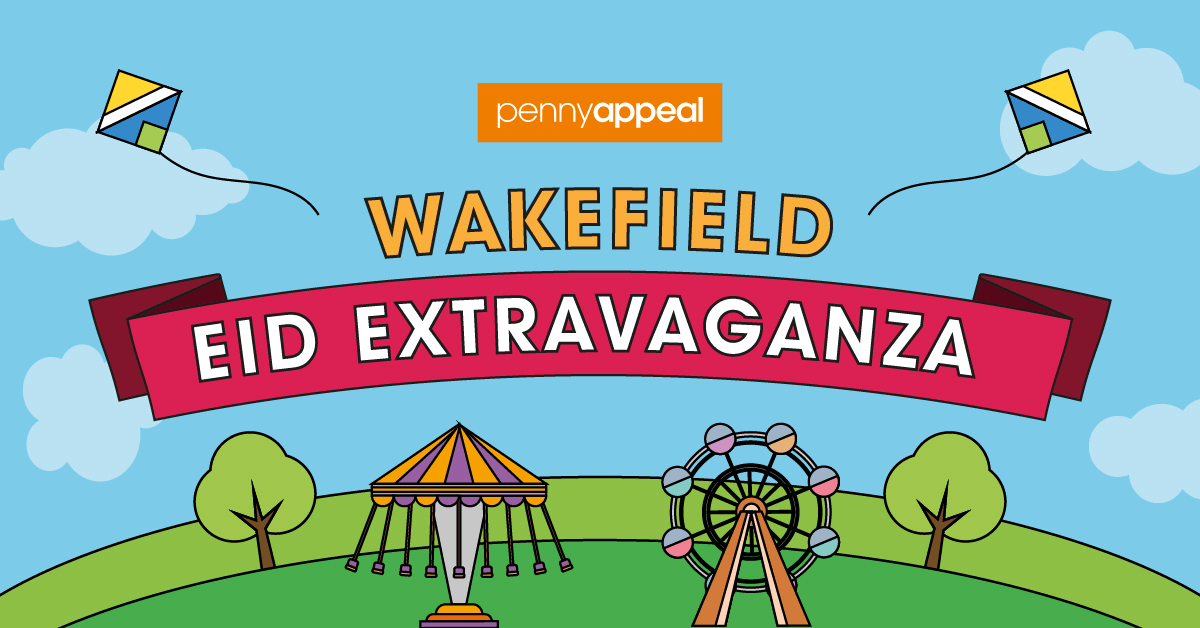 For those of you who are caught up in football fever, we do have the whole park booked, so there'll be plenty of room for a friendly game. There will also be carnival stalls including henna art and face painting, so expect a lot of little lions running around.
Members of the Ossett Fire Brigade will also be coming along with one of their fire engines, so you can learn more about what they do, as well as take a brilliant photo clad in full fireman gear! Make sure to tag Penny Appeal on social media, we'd love to see you all dressed up!
The event is an invaluable opportunity for members from all backgrounds and faiths to make new friends, and immerse themselves in Muslim culture and traditional food, such as Tikka, Chana Masala, as well as some old-fashioned fish and chips.
Make sure not to miss out on this brilliant action-packed day of family fun!