Ebrahim Rasool pays a visit to Penny Appeal's Head Office
Former Premier of Western Cape Province, South Africa was invited by Chairman Adeem Younis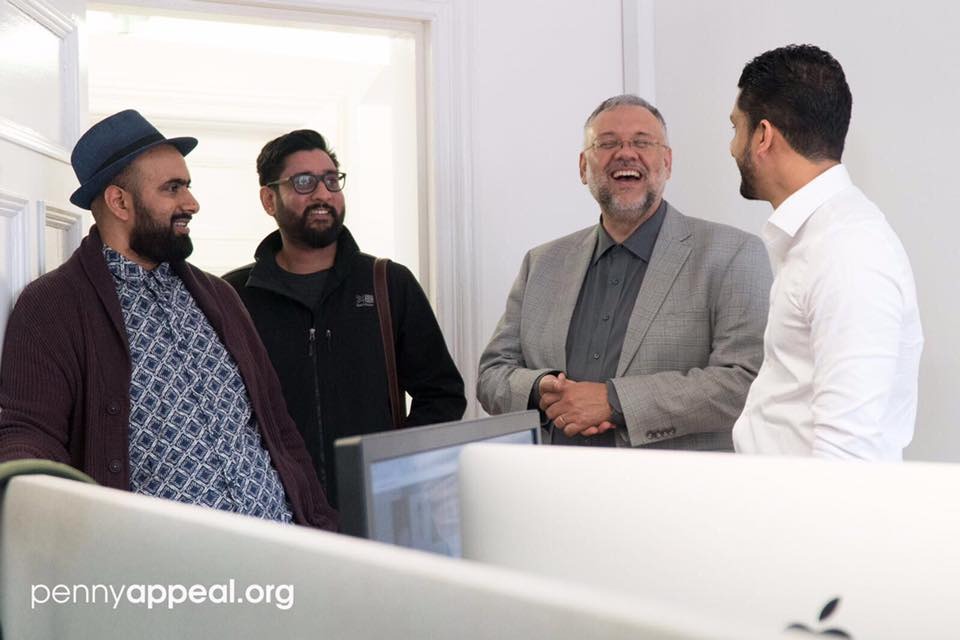 A prominent South African politician who served as the South African Ambassador to the United States paid a welcome visit to Penny Appeal's Head Office in Wakefield.
The diplomat, who also served as Executive Council for Health and Social Services in the Western Cape from 1994 to 1998 and won a Kaiser Foundation Nelson Mandela Award for Health and Human Rights in 1997, was invited by Penny Appeal Chairman Adeem Younis.
Ebrahim came to see the inner-workings of Penny Appeal's offices to understand in more detail how our charity work is carried out, and to glean information regarding the wider implications of our operational work.
The Ambassador also participated in a staff Q & A session, sharing his wisdom on leadership, faith and dealing with adversity. His valuable insight was based on experiences and knowledge gained from his time before he was in prison with Nelson Mandela, throughout that episode, and from his extensive political career. During the Q & A the Ambassador shared a number of anecdotes that inspired staff and his opinion on the life-transforming work that we do at Penny Appeal.
On a recent trip to South Africa, Adeem struck an accord with Ebrahim, and after great interest invited the former Premier to visit Penny Appeal in England as part of a wider planned visit of the UK.z