A Crowning Moment for Our Communities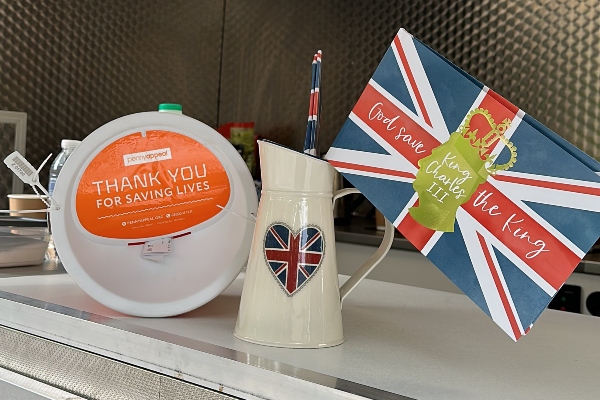 Penny Appeal was proud to join hands with Wakefield Cathedral yesterday during King Charles III's Coronation celebration, marking the occasion together with our Christian brothers and sisters, as well as friends of all faiths.
The Cathedral has been organising celebrations throughout the week, with a series of concerts and family events. Yesterday this culminated with a live screening of the Coronation itself, allowing our neighbours here in Wakefield to congregate while celebrating this momentous occasion. We were grateful to be joined by Bishop of Wakefield the Rt Reverend Tony Robinson during this historic event, who expressed huge thanks to Penny Appeal for our charitable work in the local community and beyond.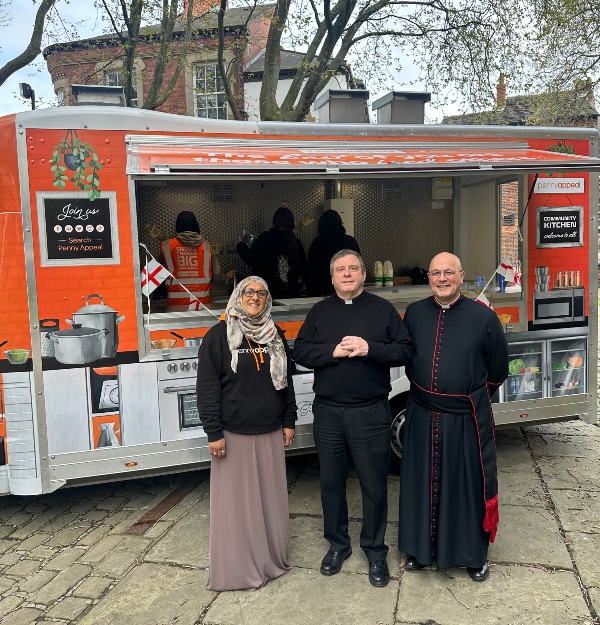 His Majesty King Charles has always been a great friend of the Islamic faith, championing diversity and tolerance in many ways. His admiration for Islam is well documented – he once described our faith as exhibiting "one of the greatest treasuries of accumulated wisdom and spiritual knowledge available to humanity." As a patron of the Oxford Centre for Islamic Studies, he has spoken on numerous occasions about how Islamic teachings can benefit the West on issues such as community cohesion, finance, and the environment.
We believe that now more than ever, it is important to remain unified in the face of adversity. The Coronation celebration was a wonderful example of this unity, and we thank everyone who attended for joining us in celebrating such a historic day! We look forward to continuing our positive work with Wakefield Cathedral and our other neighbours, striving to improve the lives of people here in Wakefield and across the country.
We hope that this weekend's celebrations have been an inspiration to everyone, as we continue to build bridges between people of different beliefs and promote understanding and tolerance. Penny Appeal is committed to our mission of creating a better world for everyone. Together, we can make a big difference!
Thank you to all who attended yesterday's Coronation celebration, and to Bishop Tony Robinson for his continued support for Penny Appeal's cause. Let us continue to build bridges and promote understanding, so that we can create a brighter future for generations to come.
May Allah (SWT) bless King Charles III with health and happiness during his time on the throne. May His Majesty's reign bring about a golden era of peace and prosperity for the United Kingdom and beyond, Insha'Allah!