Crafting a better future for Sri Lanka on Sewing Machine Day.
National Sewing Machine Day 2019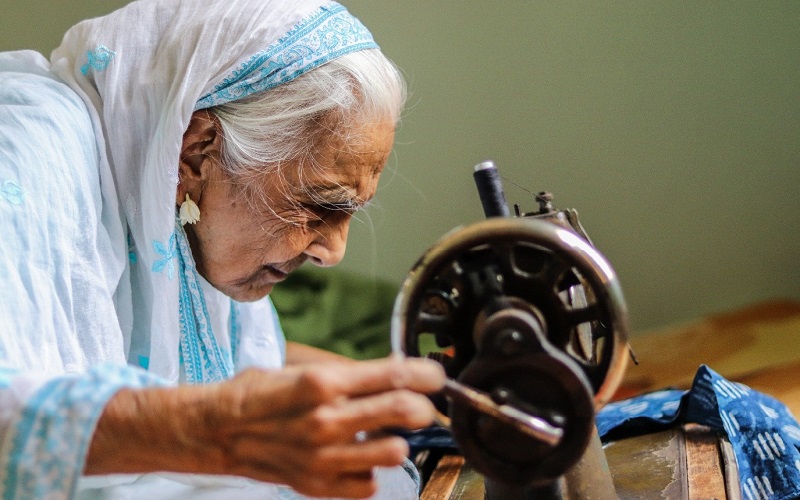 This is not just a sewing machine. It's the start of a woman's textile business, and a future free from poverty. On National Sewing Machine Day, give this precious gift for just £150 and kick-start a woman's future.
Penny Appeal are working to tackle gender inequality in the Sri Lankan workforce through training women and gifting them sewing machines, so that they can start their own textiles businesses and support themselves and their families.
Sri Lanka is a shining example of equality when it comes to education; the vast majority of girls and boys attend both primary and secondary school. But when it comes to the world of work, it's a completely different story. Well-educated, bright Sri Lanka women struggle to find jobs, despite the positive impact they could have on the workforce and the economy.
64% of Sri Lankan women are unemployed, compared to just 25% of men. The number of women in paid employment is actually in decline, dropping from 41% in 2010 to 36% in 2016 (1). The reasons for this are manifold; Sri Lankan women still do the vast majority of childcare and unpaid labour in the home. Many have had to drop out of higher education to take care of their homes or families, meaning that they may not have developed the skills needed in the workforce, as is the case for Amani, one of the women we helped through our Vocational Sewing Training.
Gender discrimination is also extremely prevalent in the workplace, with women getting hired less often, and being passed over for promotions (for example, women make up only 2% of the Sri Lankan government(2).
"Getting women to work is not just about supporting human rights; it's about smart economics," said Idah Pswarayi-Riddihough, the World Bank Country Director for Sri Lanka and the Maldives. "Lifting the barriers to women's participation in the workforce will not only help Sri Lanka realize its economic potential and build on its several achievements, it will also increase the equitable sharing of the development benefits."
On National Sewing Machine Day 2019 – and all year round – we at Penny Appeal understand the power that a simple sewing machine can have in empowering women with a skill which can help them have flexible working hours and an opportunity to start their own business.
Penny Appeal recently provided free vocational training in sewing and dressmaking, as well as a sewing machine of their own, for 65 disadvantaged women in Sri Lanka.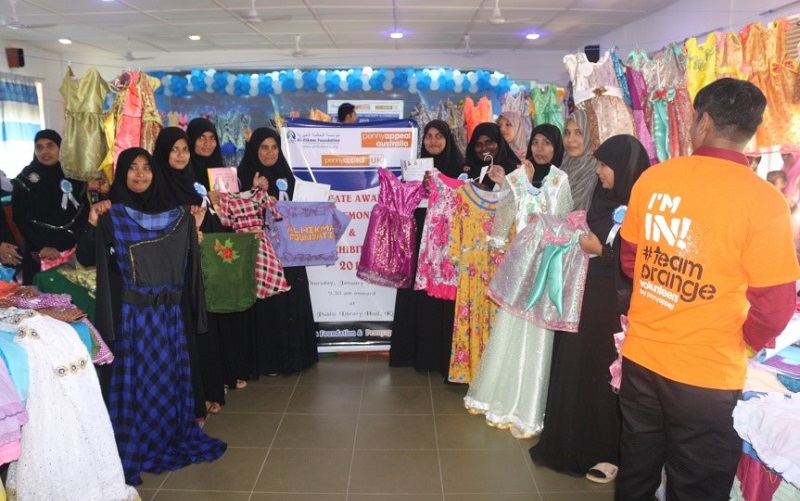 Our trained and knowledgeable teacher delivered a 6-month training course, with a government approved curriculum. At the end of the course, the women took two practical exams and passed with flying colours! We also organised an exhibition, so that these women could showcase their handmade dresses; by the end, there were almost 1,000 of them!
90% of the women told us that, thanks to Penny Appeal's vocational training, they now felt confident to make any kind of clothes because they had learnt the basic tailoring techniques. Many of them have already started their own businesses, sewing and selling their own handmade clothes, Alhamdulillah!

Amani's Story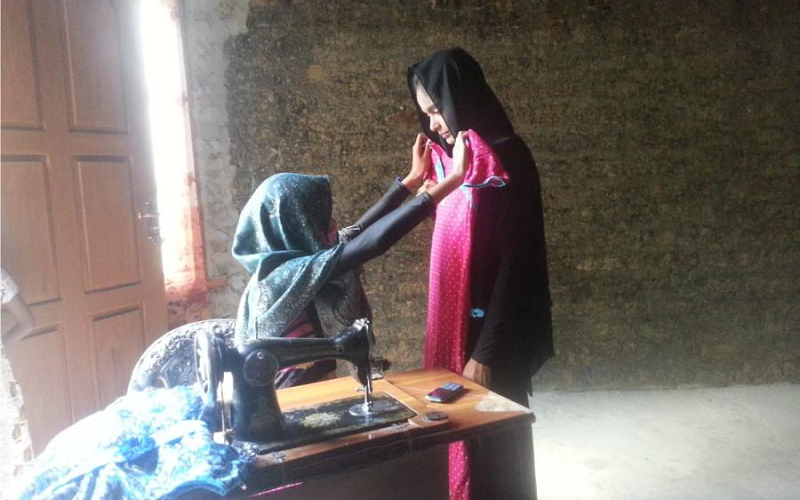 Amani is 20 years old, and she lives with her family of 7 in the Trincomalee District, where her father works as a fisherman. As the oldest daughter, Amani noticed that her fathers' wages weren't enough to support her family, so she quit school a few years ago to save money.
She used to spend her days looking after her ill mother and her siblings, but Amani dreamed of learning something new and starting a job to help her family pay for food, medicine and school fees.
Amani was the ideal student for our Vocational Sewing Programme; smart, ambitious and dedicated. She showed up on time to every sewing class, and was delighted to learn how to sew dresses, which she showed off proudly at the final course exhibition. Now, Amani can help support her family by sewing and selling her beautiful dresses in local markets and shops.
"I'm happy to say I can start my own business in my lifetime," Amani tells us. With her intelligence and ambition, we are confident that Amani's business will grow and grow, the more she sews!
---
A simple sewing machine can change everything for a woman living in poverty.
Help more women like Amani to start their own independent businesses, to make their voices heard and their talents appreciated in the Sri Lankan workforce and around the world.
Donate a sewing machine on National Sewing Machine Day 2019 and help us craft a better future.