Buy Medjoul Dates, Build a Better Future for Palestine
Find out how Penny Appeal Medjoul dates are supporting Palestine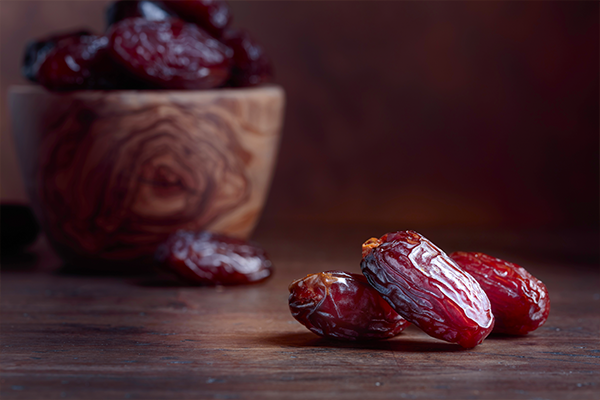 When you buy Palestinian Medjoul dates from Penny Appeal, you're not just buying dates – you're giving your support to Palestine. According the most recent report created by the Palestinian Central Bureau of Statistics, 29.2% of Palestinians are living poverty. Thousands of people living in Gaza and the West Bank need help in order to make ends meet and provide a good life for their families. When you buy Palestinian Medjoul dates with Penny Appeal, you can help impoverished Palestinians create better lives for themselves.
All the proceeds from our Medjoul date tin sales go directly towards our Love Palestine Appeal, helping the Holy Land and our brothers and sisters who live there. Penny Appeal Medjoul dates help support projects in Palestine like our Palestinian Water Tanker, education in Gaza, The Makassed Islamic Charitable Hospital and supporting the resilience of farmers in the West Bank.
You can support Palestine today by ordering a beautiful tin of sweet and juicy Medjoul dates to share with the people you love. One of the many people we've been able to help, thanks to those of you who buy Palestinian Medjoul dates with us, is 67-year-old Mahmoud.
Buy Medjoul dates and help people like Mahmoud
Mahmoud is a farmer and livestock breeder, living in the West Bank with his family. As head of his household, Mahmoud is responsible for the wellbeing of 26 people. He works tirelessly farming and raising livestock to make sure that his children and grandchildren have a good future ahead of them, but sometimes money is tight.
As part of our support for the resilience of farmers in the West Bank project, Mahmoud received 250 olive seedlings to plant on his land. He was delighted by this and the support he received in irrigating his farm and installing fencing. Mahmoud believes that through agriculture, Palestinians can settle down and strengthen their attachment to the land they live and grow on. To him, farming is more than just a way to make money, farming is a way of life and a connection to the spirit of Palestine.
Before help from Love Palestine, Mahmoud's farm suffered from water scarcity. He used to spend large sums of money on irrigating his land each summer with water he would purchase from expensive tankers but now thanks to our irrigation networks, he no longer needs to worry about this. Mahmoud's financial situation has greatly improved thanks to the help he received and now his family is growing strong just like the olive trees he's planted.
"Each of these trees are like my own children, they need care and love, after three years they will start producing and giving with a like love." Mahmoud said, "The olive tree is a massage more than income. Land is life and hope…Land is all we have to face the occupation. We protect it with our flesh and blood."
In our most recent work with farmers in the West Bank, 9,700 olive seedlings were distributed to local farmers in need of agricultural aid, alhamdulillah. With the help of our Penny Appeal Medjoul dates tins, we can continue to continue to help farmers like Mahmoud and our other vulnerable brothers and sisters in Palestine. Support Palestine with us by ordering your £10 Penny Appeal Medjoul dates tin today!