Building Homes with Laughter
The Super Muslim Comedy Tour 2022 was a real tour de force!
The tour is now done and dusted, but it will forever be remembered as one of Penny Appeal's greatest tours to date.
Ten of the funniest Muslim comedians took to stages across the country, bringing laughter and tears to 5,000 people while raising critical funds to help the people of Pakistan.
Thanks to everyone who came out to see a show! We had an absolute blast, and we hope you did too. We'll be back next year, Insha'Allah, with an all-new line-up of the most halal-arious comics the world has to offer!
The Super Muslim Comedy Tour 2022, Wrapped Up!
10 Comics
10 Venues
5,000 People
Countless Laughs
100 Life Changing Homes in Pakistan Accommodating 800 people – Alhamdulillah!
You helped 100 FAMILIES rebuild their lives!
It's difficult to imagine the suffering that thousands of people have gone through following Pakistan's devastating monsoon floods.
The disaster has taken thousands of lives, and millions of livelihoods. But even for those who have lost everything, this is not the end of the story.
Penny Appeal donors have provided almost 200,000 cooked meals, nearly 700,000 litres of drinking water, and provided over 15,000 people with medical aid since this catastrophe began.
Incredibly, attendees of the Super Muslim Comedy Tour alone have funded the construction of 100 brick homes, providing permanent sanctuary too 800 people as we help Pakistan to rebuild.
Each disaster-resilient home will be built to accommodate an entire family and will remain theirs for life. If you attended one of the shows, keep in your duas those who stand to benefit from your amazing generosity, as they lay the foundations for their new lives!
We are so grateful for your help in making it possible to build homes and futures across Pakistan.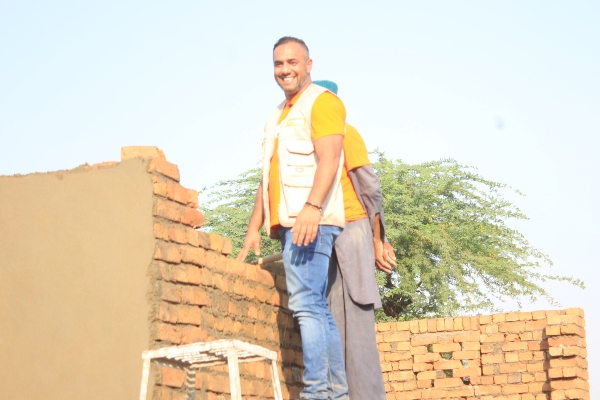 The Show Must Go on!
Thought the Super Muslim Comedy Tour was our final tour of the year?
OH NO, IT ISN'T!
That's right, the Great Muslim Pantomime is back and kicks off on the 9th of December! Cinder'Aliyah is an ingenious and totally extraordinary take on one of your favourite classic Disney animations, Cinderella, told through the lens of a young Pakistani girl!
Last year, Cinder'Aliyah sold out 16 venues, entertained over 15,000 people, made mainstream news, and transformed the lives of thousands of people in need around the world!
And it's set to be bigger and better this year! We hope to see you there! Get your tickets today.