The BIG Muslim Variety Show funds 1 million Breads for Turkey & Syria!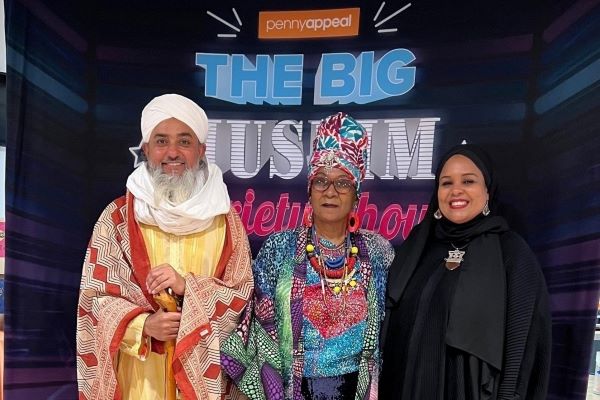 Did you join us for our BIG Muslim Variety Show 2023? We took the best in Muslim talent on the road to ten cities, from Glasgow to London! Whether you joined us at one of our memorable shows, or if you missed out on all the action, we're here with a rundown of the event.
Kicking off in Bradford, we enjoyed amazing performances from Sukina Noor, MoYah, and Safe Adam. Our audiences nationwide were stunned by the best in the business!
We then passed through the county of Yorkshire and into Glasgow, Scotland, where Hamza Bouzhar blew us away with his Moroccan Sufi music. We headed to Bristol, Leicester, and Birmingham witnessing incredible performances from Sajal, Ismail Hussain and we laughed out loud with Prince Abdi before we brought our show to the capital.
The BIG Muslim Variety Show 2023 was all in aid of the devastating earthquakes in Turkey and Syria earlier this year, which left millions of people displaced and without necessities such as food. When news of the earthquake spread, we mobilised teams to provide critical aid to those who had been left injured, homeless and displaced. One of the initiatives we have been supporting is a bread factory in Reyhanli, Turkey which has been providing 50,000 bread products per day for those who have lost everything. All proceeds from this year's BIG Muslim Variety Show will go towards the production of bread from this factory.
We're so happy to announce that thanks to everyone who attended the BIG Muslim Variety Show, we raised an incredible amount, enough to fund over 1 million breads! This will change the lives of thousands of individuals in Turkey and Syria who are still navigating life post natural disaster.
Overall, 2023's BIG Muslim Variety Show was a resounding success, with thousands of you lovely people joining us for a night of talent, faith, and memories which will last a lifetime. We really did showcase the best of Muslim talent! If you're yet to donate, you can still give to our emergency response efforts and save lives in Turkey and Syria. Click the link to find out more.
Turkey & Syria Earthquake Emergency Appeal | Penny Appeal
Who's ready for the next event? Our Super Muslim Comedy Tour will be coming to a city near you this October, and it's bigger and better than ever! Our comedy extravaganza is all in aid of Orphans Worldwide. What could be better than a night of laughter to help a needy orphan?
Head over to our socials to see who we're bringing to a city near you!
Tickets are live, click the link below book your spot now!