Addressing Anxiety through Faith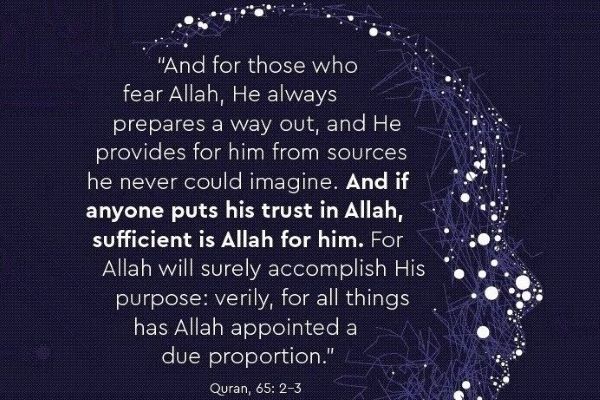 Please be aware that this blog provides a personal perspective on how we can improve our mental health. It is in no way a substitute for medical advice. Please refer to a professional for advice in this area.
This week is Mental Health Awareness Week and we're reflecting on this year's theme, anxiety, and how we can address it through faith.
Anxiety is an emotion, defined as a state of uneasiness caused by fear of danger or misfortune. So, how can we battle feelings of anxiety? Here at Penny Appeal, we work tirelessly to help those in physical need including hungry orphans with no family to feed them, refugees who have lost everything after fleeing their dangerous homes and those left with devastating injuries after a natural disaster. But we must also think of the mental affects such conditions have on our beneficiaries.
Stress and anxiety are often something we cannot escape given the lives we lead. Jobs, relationships, and events beyond our control can cause us to have feelings of anxiety which can alter how we think and behave. Worrying prevents us from doing things we would otherwise do and if unaddressed can also lead to depression. Allah (SWT) encourages us to seek help for feelings we may be experiencing.
The Prophet (ﷺ) Muhammad said: "This ummah is like one body, if one part is hurt then the whole body suffers" [Al-Bukhari and Muslim]. This highlights the importance of addressing such feelings before they develop; it also highlights our duty to look out for our brothers and sisters in times of pressure and stress.
So, we've come up with some top tips to ease any anxieties you might be experiencing this Mental Health Awareness Week.
1. Seek Guidance from the Qur'an
Prayer is a fundamental aspect of our religion; it is a means of communication between us and Allah (SWT). Our prayers are a powerful tool allowing us to seek comfort, guidance, and peace, which can ease feelings of anxiety. Engaging in regular prayers helps us deepen our connection, giving us an opportunity to unburden our worries and find solace in His presence. Ensure to establish a consistent prayer routine to create moments of tranquillity, reflection and mindfulness whilst also shifting your focus away from your anxieties.
2. Trust in Allah's (SWT) Plan
While experiencing these feelings of anxiety, it is important to remember that Allah (SWT) is the ultimate controller of life. Trusting in His wisdom and accepting that everything happens according to His will can help alleviate anxiety. We must be reminded that Allah (SWT) is aware of our struggles and will never burden us with more than we can bear. Trusting in His plan can bring a sense of peace and take the pressure off our emotions.
3. Do Something Rewarding
There are proven mental benefits to giving something without seeking any personal benefit. Islam teaches us that a giving hand is better than a taking hand. Giving for the sake of Allah (SWT) can ease anxiety and give us that overall boost that we sometimes need. The idea of giving in Islam is referenced multiple times throughout the Qur'an because not only does it help someone in need, it also provides blessings and benefits for the one giving. Why not try giving to someone in need today? You could ease your anxiety by donating to one of our Sadaqah Jariyah projects today.
4. Ask for Help
Be sure to ask for help from those around you and from a GP if your feelings of anxiety cannot be eased through these tips. Islam values the importance of mental health and wellbeing so sharing your feelings and making Dua is a great way to battle feelings of anxiety.
Anxiety is a universal human experience, let us find solace and strength in the teachings of the Qur'an to overcome our feelings of anxiety. By incorporating regular prayer, seeking refuge in Allah (SWT) and trusting in His overall plan, we can navigate the waves of anxiety we encounter.
Sadaqah Jariyah 2023 | Donate Sadaqah Jariyah | Penny Appeal