Penny Appeal provides access to water for another 175 families
A Sudanese village now has its own clean water supply, thanks to Penny Appeal.

Nearly 175 families - about 1,000 people in total - in the village of Nukarah Barnu have access to drinking water via a hand pump which has been funded by Penny Appeal supporter Chris Marshall.

Chris is running 2012 kilometres during 2012 with the aim of funding 12 wells in 12 countries. Thanks to Chris's commitment to clocking up the kilometres in all weathers, and the generosity of his sponsors, the "Run2012" challenge has helped to fund water projects in eight countries so far.

Nukarah Barnu is located in the western part of South Kurdofan. The Barnu are a tribe of small-scale manual farmers who originate from Western Africa. Until recently, they had to travel five kilometres to collect drinking water and they are now extremely happy to have their own local supply.

The 175 families and their small animals (mainly goats and sheep) will benefit from the installation. The village sheikh, Omer Mustafa, expressed his gratitude for the pump and commented, "We feel that something which was heavy has been removed from our backs."

Chris has fewer than 200km left to run in order to reach the 2,012km target. He said: "It's such a great feeling to know that Penny Appeal is able to change the lives of so many people just by providing access to clean water.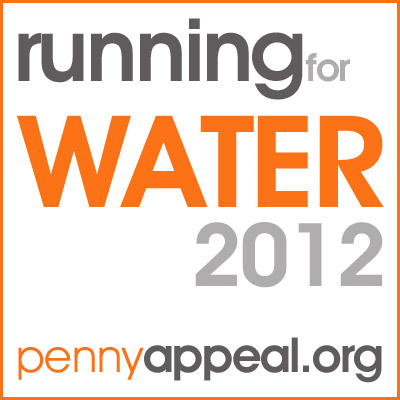 The pump in Nukarah Barnu had to be sunk to a depth of 45 metres, which gives you an idea of just how difficult it can be to reach a safe water supply. None of this would have been possible without the generosity of the many people who have sponsored me to pull on a pair of running shoes, and I'm incredibly grateful for their support."

To date, the Run2012 challenge has funded water projects in Afghanistan, Indonesia, Kashmir, Nepal, Pakistan, Sudan, Philippines and Bangladesh.

You can follow Chris's progress on the Run2012 website, www.run2012.org.uk, or follow him on Twitter (@run2012k).

To donate to Run2012 and help Chris to provide access to clean water where it is needed most, please visit www.justgiving.com/run2012k, text TWTW55 £5 or TWTW55 £10 to 70070 to donate £5 or £10, or call Penny Appeal direct at +44 (0)1924 231088 and say that you're donating to the Run2012 Challenge.