Penny Appeal Statement
Founder Adeem Younis cleared following independent investigation and has returned as trustee of Penny Appeal.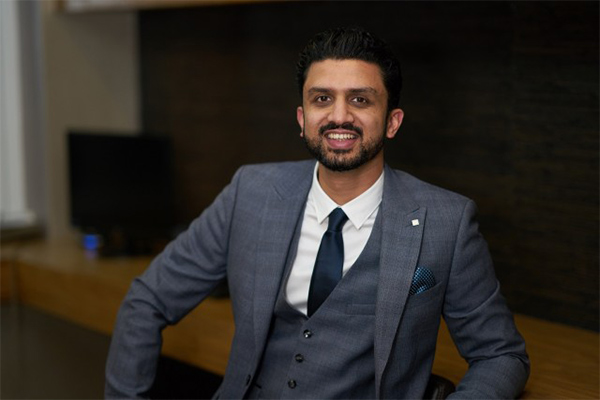 Penny Appeal founder, Adeem Younis, has returned to the charity's trustee board after he stepped aside in September 2019 to aid an independent investigation into the organisation's governance structure.
The investigation into alleged financial impropriety was conducted by an independent investigator - a veteran forensic accountant, and overseen by Penny Appeal's appointed legal firm. While the investigation made recommendations on strengthening existing governance procedures and diversifying the board, Mr Younis was not found to have breached charity law and is thus being welcomed back to serve as a trustee.
In line with best practise, the charity made a self-referral to the Charity Commission, fully apprising them of the investigation and subsequent findings.

Penny Appeal is a UK registered charity and is audited annually by PWC. Trust and transparency are the twin drivers of the charity sector and we thus take allegations around our governance and accountability structures extremely seriously. Our concern was first and foremost to ensure matters raised were fully and thoroughly investigated through a transparent and robust independent enquiry.
Penny Appeal has a duty of care to our donors. We welcome the outcome of this investigation as it serves to strengthen Penny Appeal's ability to transform small change into a big difference for those who need it most. The findings also help to increase the confidence of our supporters, employees and partners, as well as the poor and needy we serve in the UK and in over 30 countries worldwide.
We welcome back founder Mr Younis to Penny Appeal's trustee board as he returns to serve the leadership and vision of the charity. Mr Younis founded Penny Appeal in his home city of Wakefield in 2009 to provide poverty relief across the globe by offering water solutions, tackling food insecurity, supporting orphan care and providing emergency food and medical aid. With the support of the generous public and a dedicated team of employees and volunteers, the charity has improved the lives of millions around the world. To date, we have raised over £100 million for good causes at home and abroad.
We would like to take this opportunity to thank our stakeholders for their ongoing support and patience throughout these challenging times.
Rizwan Khaliq, the interim Chair of Trustees, commented: "At a time of unprecedented challenges, in the face of COVID-19 and a looming economic recession, Adeem's return to full duty as a trustee is welcomed and timely. We look forward to him providing strategic vision to ensure the charity can move forward, from strength to strength and continue to help millions of impoverished lives around the world".
Adeem Younis, Founder and Trustee, said: "I look forward to returning to my passion and life's purpose of serving the less fortunate through Penny Appeal, which was founded over a decade ago in memory of my late father. It has been difficult to step aside from the charity I founded and face false and unfounded allegations; however, it was the right thing to do to protect the charity I serve. I want to thank my family and the employees at Penny Appeal for their unwavering support during this period. Trust from the public and our employees allows Penny Appeal to help millions around the world.
I will endeavour to continue to champion transforming small change into a big difference, working to break the cycle of poverty, and making every single penny count."
Marking a transition from this period, the charity will be launching in the coming weeks an open recruitment, led by an independent executive recruitment firm Oxford HR, for two new trustees with a further two being recruited later in the year. Penny Appeal also welcomes to its Executive Board Azhar Khan an experienced chartered accountant and governance advisor who has taken the role of Interim Chief Financial Officer and Governance Director who will ensure recommendations are enacted as the charity embarks on an ambitious change management plan and the development of a new strategy launching in 2021.