2 Months' Worth of Rain Falls in Lincolnshire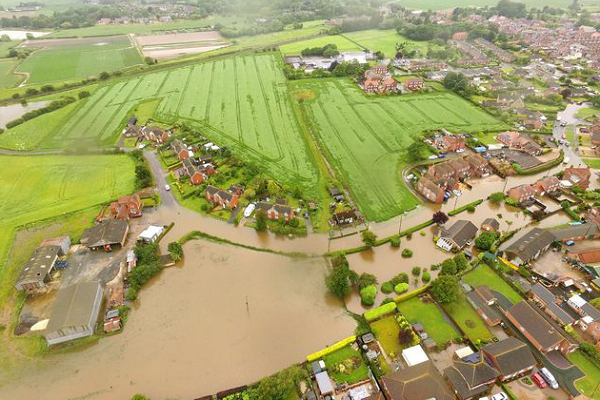 On Wednesday 12th June, two months' worth of rain fell in just 48 hours in Lincolnshire, leading to the evacuation of almost 600 homes.
The banks of the River Steeping burst last Wednesday, after succumbing to the pressure of the extraordinary levels of rainfall. Further heavy rains are forecast in the coming days, which leaves hundreds of people grappling with uncertainty and scared of the damage to their homes.
Multi-Agency Emergency Response

As one of the UK Emergency Services' preferred partners in the case of a crisis, Penny Appeal have been working alongside organisations like St John's Ambulance, British Red Cross, the Chief Constable of Police Services, the local authorities and the Silver Command, which is the tactical command of major operations for the emergency services, to make sure that the damage to homes and lives is controlled.
The breach of the riverbank has been blocked by sandbags which were dropped by three RAF helicopters, and the Environment Agency have implemented pumps to reduce water levels. All of the people who have been evacuated from their homes are living with friends and family, or have made arrangements, so everyone is safe and well. Local MP Matt Warman complimented the multi-agency response to the chaos, which we are proud to be involved with.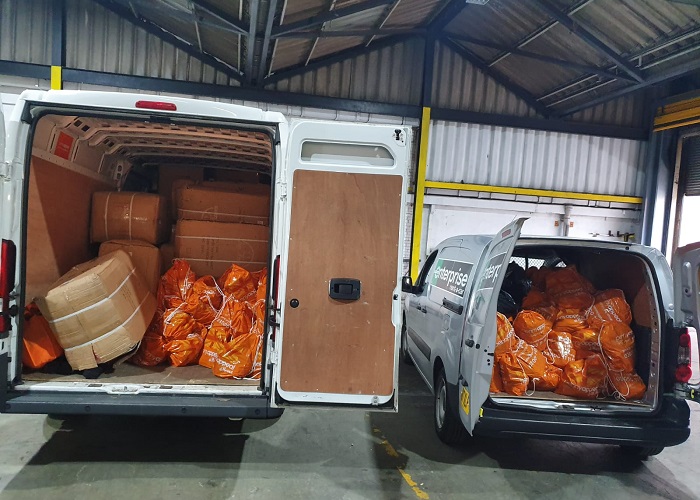 What to Expect from Lincolnshire Flooding?

Heavy rains are expected this week, which could lead to more flooding, damage to properties and evacuations. Penny Appeal's Emergency Response teams are currently on standby, ready to step in if needed with sandbags to contain flooding as well as blankets, care packs, sleeping bags and food for those affected. We also have Penny the Bus ready and waiting, which could be used an Information Point, Meeting Space for Services, Consultation Area, and hub for First Aid services.
Our teams are staying in close communications with local authorities, partners and mosques, to make sure that we are continuing to respond to the needs of the Lincolnshire community.
At Penny Appeal, we believe that charity begins at home. That's why we're just as quick to respond when a crisis hits here in the UK, as we are when there is an emergency overseas, like the violence in Sudan, where our teams are on the ground.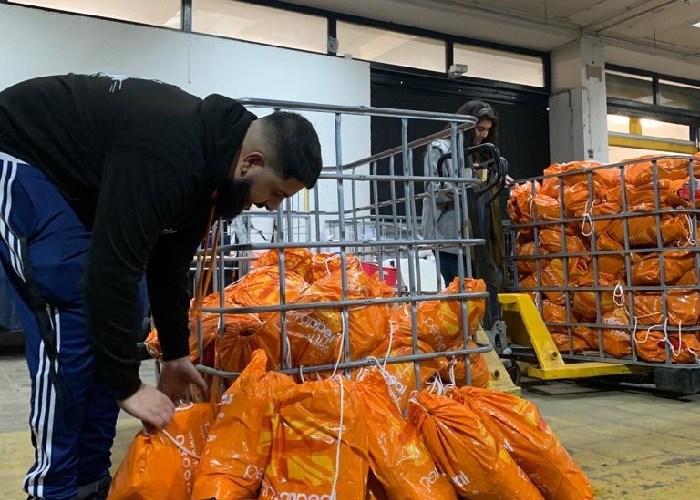 Our experience responding to emergencies in the UK like the Grenfell blaze have equipped us with the knowledge of how to rapidly and effectively respond in times of crisis like the Lincolnshire flooding.
We even have direct experience helping victims of flooding. In December 2015, Carlisle was hit with record-breaking rainfall and extreme flooding. Houses were destroyed, food was ruined and all with Christmas right around the corner.
So, we joined forces with the Amir Khan Foundation to give out emergency food, boost morale and help bring Christmas back to our neighbours. We had feedback from people who came to our coffee mornings that they enjoyed the coffee and camaraderie so much, that they were able to forget – even if only for a few hours - that they had come from a home with nothing in it.
Our work in the UK is so important to us here at Penny Appeal, because this is our home. The Prophet (saw) himself taught us that, "None of you has faith until he loves for his brother or his neighbour what he loves for himself." (Bukhari)