Scots Donate 1,000 Trees to Palestine: A Symbol of Friendship
A thousand olive trees were donated to Palestine by two masjids in Scotland last weekend, in a heartfelt gesture of friendship and solidarity.
The trees, which will be planted in the Jordan Valley, will help to improve the environment in an area that has suffered from years of deforestation. This act of generosity is a symbol of the strong kinship displayed by the Scottish Muslim community towards their Palestinian brothers and sisters.
Olive trees have been an integral part of Palestinian life for centuries. They are not simply trees that produce olives; they are symbolic of Palestinians' attachment to their land. The olive tree is drought-resistant and grows under poor soil conditions, which makes it the perfect symbol for Palestinian resilience in the face of adversity.
People Power!
On Saturday, Dunfermline Mosque in Fife and ILC Mosque in Glasgow were both treated by Penny Appeal to exclusive screenings of One Night in Al-Aqsa. The film, by acclaimed director Abrar Hussain, documents the life and times of the people who work and live at the Al-Aqsa compound in Jerusalem. It was toured by Penny Appeal at select cinemas earlier this year, to raise awareness about the humanitarian work we are providing to our brothers and sisters in the Holy Lands.
The communities in both Fife and Glasgow are very active in terms of their outreach and charitable giving, and it was clear that they care very deeply about the plight of the Palestinian people. Inspired by the movie (and the moving presentations given by our Head of Donor Care, Hafiz Yaseen Sheikh), the two congregations decided to donate enough funds to collectively plant over one thousand trees!
We look forward to continuing our outreach with these special groups, and to working with both establishments on further community fundraising, deployments, and challenges. Here's to coming together for the people of Palestine and the countless other communities we exist to serve!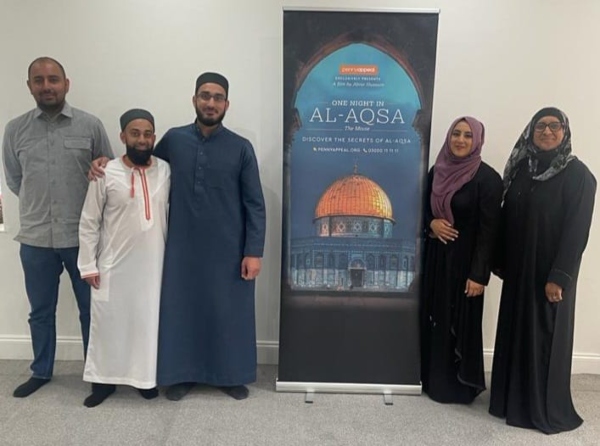 Pictured: our team at ILC Mosque Glasgow, where we were hosted by husband-and-wife team Imam Hammad and Iffet Rafeeq. This influential pair also run the excellent Blue Lantern Institute.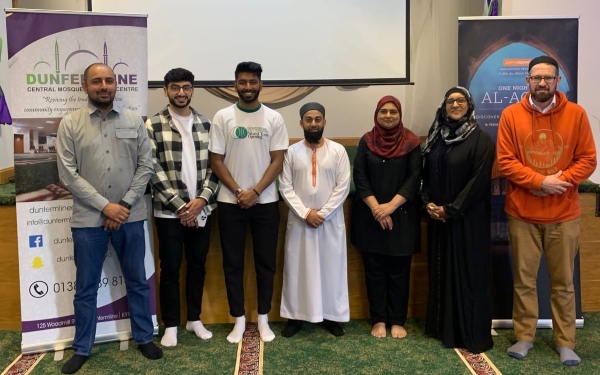 Pictured: our team at Dunfermline Mosque in Fife, a community who care deeply about humanitarian causes and making a big difference in the world.
Resilience over generations
These olive trees will change the lives of Palestinian communities, providing food and a source of revenue. Olives remain a primary source of income for around 80,000 Palestinian families and make a significant contribution to the Palestinian economy.
Many olive trees in Palestine have belonged to families for generations: the harvest season in October brings a cultural significance of families coming together with knowledge that their ancestors had tended to the same trees years earlier. However, the widespread destruction of olive trees over recent decades means that new ones are needed more than ever. You can contribute to the future resilience of our Palestinian brothers and sisters by planting an olive tree of your own for only £10.
Donate a tree today so a Palestinian family can harvest olives for years to come.