10 Years of Brutal Conflict in Syria
March 15th 2021 marks 10 years of civil war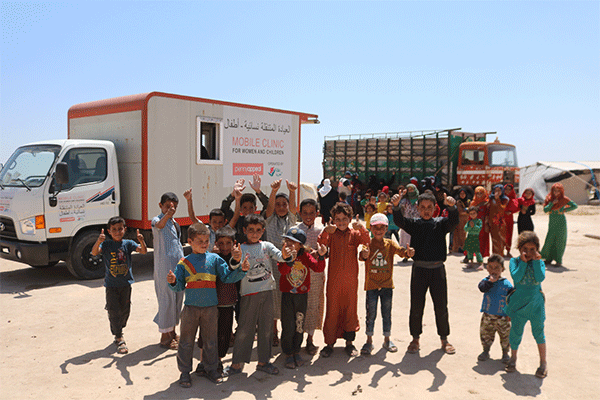 On March 15th 2021, the world watches on as Syria suffers through the 10th anniversary of the start of the Syrian Civil War. This ongoing conflict has ravaged the country and its people, causing a large-scale humanitarian crisis with more than 400,000 deaths since the start of the war in 2011, according to the World Bank. But a recent poll by YouGov discovered that only 58% of British people were aware that the conflict in Syria was still happening.
For a decade now, the Syrian people have been living in squalor and turmoil, only just surviving amidst the conflict and desperate for relief from the violence. Civil war has torn their nation apart, and the ongoing coronavirus pandemic has worsened the already crippled Syrian health care system. It's been 10 years, but the conflict continues. We owe it them to remember their plight and more so, we owe our support to our brothers and sisters who continue to live in crisis.
We can't forget, but we can help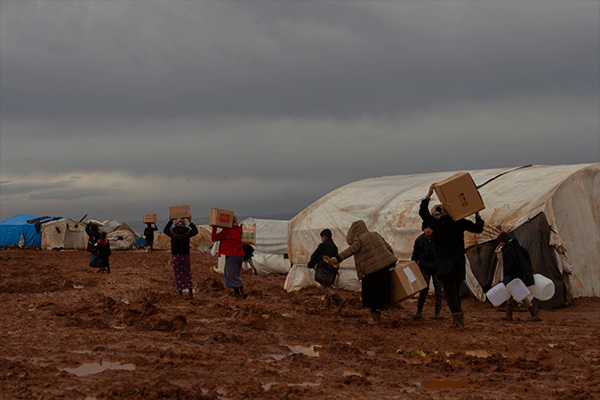 Penny Appeal and our partners on the ground have been working to ease the suffering of Syrians through our Syria Emergency campaign and other supporting appeals. Over the years, we've delivered food packs, medical supplies, hygiene kits, tents, clothing, and fuel to defenceless communities, as well as providing medical consultations and providing shelter assistance.
We have helped a total of 141,466 people so far, but the war isn't over and the conflict hasn't stopped, so neither will our support. We hope that you will join us in sending aid to those most in need throughout Syria and making dua to protect our Syrian brothers and sisters.
Please continue reading to get a glimpse into the life of a Syrian refugee, and to see how your donations could literally save those lives.
Displaced Children in Syria
In 10 years of conflict, 6.2 million people have become internally displaced and 5.6 million have fled to neighbouring countries. It's estimated that half of these people are children. Children who have lost family members in this conflict. Children who have become orphans in the chaos that surrounds them. Children like Yara, who have only known war and violence in all their young years.
Yara has never had a normal life. While other little girls her age around the world have the luxury of playing outside and running free, Yara has to be careful of attacks on her home and bombs falling from the sky. Her father taught her to be cautious and careful, and the day she lost him was the most horrible day of her life.
Yara's father was out trying to find work to support their family when he got caught in an aerial attack. Her mother and siblings were devastated, but this loss crushed Yara. Her father was everything to her, and without him she became very withdrawn.
For the family's safety, Yara's mother packed the essentials and fled with Yara and her two older siblings. They found shelter in a refugee camp in Northern Syria along the border, and though it was overcrowded and the conditions of the camp weren't ideal, they felt a little bit safer.
Yara really struggled with the move. Her whole life things were always being taken away from her – friends, school, her father and now her home. Her siblings and mother tried to comfort the little girl but at times, she was inconsolable unable to express her fears of what may happen next.
The life of a refugee is rough. There is not enough food to go around in the camp that Yara and her family live in. They have to share their rations and some nights Yara goes to bed still hungry. Her mother often skips meals in order for Yara and her brothers to have full plates, but Yara has noticed how fragile her mother now looks.
Since moving, Yara hasn't been speaking much and she hasn't wanted to go and play with the other children in the camp. She sticks to her mother's side, quietly observing everything around her. Her family was worried for her, so when a mobile clinic came to their refugee camp, Yara's mother took her to see the doctor. Yara was diagnosed with depression and the team started to provide her with
psychosocial support.
After a few sessions Yara started to open up about her trauma and fears, and for the first time in a long time her family saw her start to smile again. The more help Yara received, the more she got better, and she has even started to interact with the other children in the camp now. Yara's mother was brought to tears one day when she saw her little girl let out a giggle as she blew bubbles outside their tent; she was overjoyed at the noise.
When you send your support to Syria, you can help the children of war, like Yara and thousands more suffering Syrians. Penny Appeal has been on the ground in Syria for years carrying out our life-saving work with your generous donations. March 15th marks the 10 year anniversary of the Syrian Civil War, please make a donation in support of the Syrian people so we can continue this work.