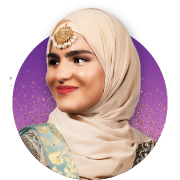 Sajal as Cinder'Aliyah
Sajal is an Italian-born Pakistani singer and soon-to-be diagnostic radiographer based in Manchester. Sajal enjoys singing in English as well as Urdu. She began singing at a young age and has since performed at a variety of events such as talent shows, concerts, open mics, and charity events.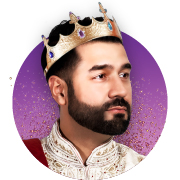 Hussnain as The Prince
Hussnain Lahori is a British Asian Singer Songwriter of an Indo-Pak ethnicity. He is an artist who practices in the form of music. A self taught musician who pursued independent training in south Asian and western genres such as Classical, Rock, Folk, Blues and Jazz.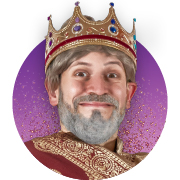 Abdullah Afzal as The King
Introducing Manchester's finest Abdullah Afzal, who I'm sure you know from BBC's Award-winning Citizen Khan, BBC's Lunch Monkeys, and BBC Radio 4's "By a Young Officer: Churchill on the Northwest Frontier." As the writer and director of Cinder'Aliyah, Abdullah has a great passion for writing and directing and has many exiting ideas up his sleeve!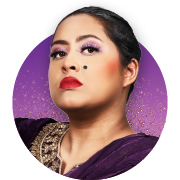 Larhysa as the Evil Stepmother
Larhysa Saddul is an actress from London. After graduating with a BA Hons in Acting and Global theatre Larhysa began performing in stage productions and soon started to make her mark on screen; starring in films. global commercials and award winning web series. Her most recent work includes performing in Newsrevue - the world's longest running theatre show where her writing for the show was also used in the 5* rated Edinburgh Fringe Festival performances. Larhysa is excited to be playing the Evil Stepmother in Cinder'Aliyah where she'll get a chance to show off her villainous side!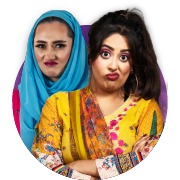 Lubna and Noor as the Ugly Stepsisters
Lubna Saleh is a Hijabi Actress from Manchester who's passionate about breaking stereotypes. Lubna made her debut in this very Pantomine last year as Shagufta. Alongside her acting career, she is also beginning her writing career as a recent graduate in English and History. When Lubna's not on stage or writing a novel, she's baking cakes for her small business.

Noor is an emerging Mancunian actress of South Asian and Middle Eastern descent. Currently in her final year of Drama School at the Manchester School of Theatre, she has just completed her first production whilst training. Noor made her professional debut in Zoe Iqbal's Halal Hens at the Hope Mill Theatre in March and has since performed at the Bolton Octagon, Royal Exchange, and Oldham Coliseum. She is passionate about representation in the industry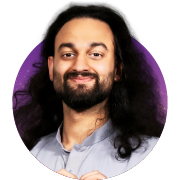 Hassan Javed as Butt
Hassan Javed is an actor from Birmingham and is now based in Manchester; playing the role of Butt in his first ever professional pantomime. Prior to that he also appeared and toured in two Shakespeare plays (A Midsummer Night's dream & Much Ado About Nothing) around the north of England.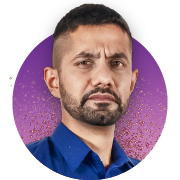 Jaffer as The Guard
Jaffer has loved acting from a young age! From watching his first panto at aged 5, Jaffer has always wanted to be in a panto and he got his big break last year being the King's Guard in Cinder'Aliyah! Jaffer has also been in a performances raising awareness on community issues often playing a traditional, conservative Asian father.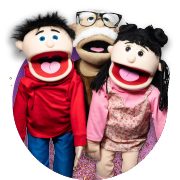 Tehseen Jay as The Puppets
Tehseen Jay is the creator of The Nana G Show, a series of popular videos featuring various puppets speaking the Pahari-Pothwari language and English.
From Bradford, Tehseen has also starred in an amazon prime series and published a book on Amazon which is selling globally "Learn Pothwari with The Nana G Show".
He has also starred in a six-part web-series which was co-written and directed with Abdullah Afzal called 'Gobi Express'.