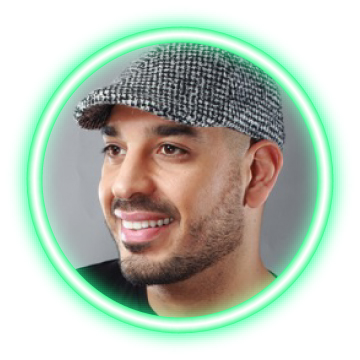 Safe Adam


Safe Adam (formally known as Saif Adam) a British singer-songwriter from Essex, UK.

Safe Adam first entered the Islamic Entertainment industry in 2012 and has performed sold out concerts all over the world specifically UK, Malaysia, Indonesia, Spain, Morocco, Canada, Jordan, Lebanon, Netherlands, Switzerland, Trinidad and Tobago, Ireland, South Africa, Norway, Sweden and USA.

Other than performing Safe Adam also invests his time in Dawah work to benefit local communities and producing films at Red Face Films, an award-winning film production company, specialising in culturally diverse and faith based entertainment.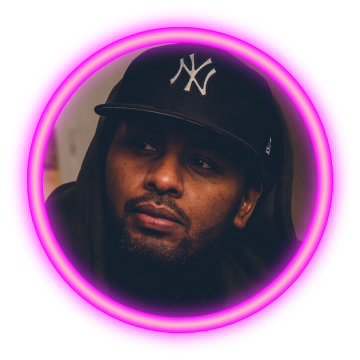 Bustami


Bustami is a writer, performer, director and workshop facilitator from Sudan.
He is listed in the Emerald 100 inspiring Muslims for his dedication and commitment to the Arts in the UK.
Bustami has worked in Theatre, Radio and TV, writing, devising and directing over 10 Theatre productions. In the last decade, he has performed as an actor, a rapper and a drummer in many prestigious venues in over 28 countries.
On this tour Bustami will perform an original one man Musical Theatre show, fusing all the elements of Art for a powerful, inspiring performance.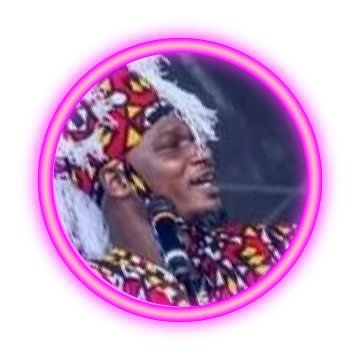 Neelain Drummers


''I am the drum, you are the drum, and we are the drum. Because the whole world revolves in rhythm, and rhythm is the soul of life, for everything that we do in life is in rhythm''


Neelain Blues are a collective of drummers and poets from Africa and the Middle East. They have been enlightening and uplifting audiences for over 5 years, delivering high - energy performances to engage, inspire and unite people of all ages and walks of life.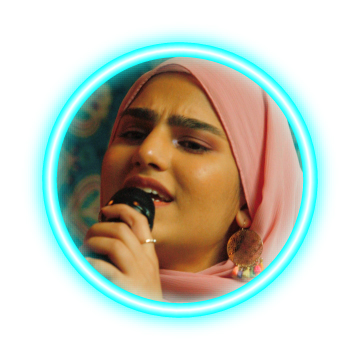 Sajal



Sajal is a 20 year old Italian born Pakistani singer, residing in Manchester. Sajal's singing began at the age of 5 and ever since then, she's been performing at school concerts, talent shows and several other open mics and charity events.

A self taught ukulele/guitarist, Sajjal has many aspirations for writing her own songs that portray meaningful messages and can allow people to connect and resonate with her.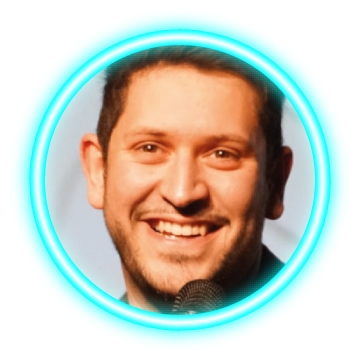 Abdullah Afzal


Abdullah Afzal is an actor and comedian from Manchester, England. He is known for his roles in the sitcoms Lunch Monkeys, playing Asif Khan that ran for two series on BBC Three, and BBC One's Citizen Khan, Playing Amjad Malik; so far there have been 5 series of the show. He has also appeared on several documentaries about Islam.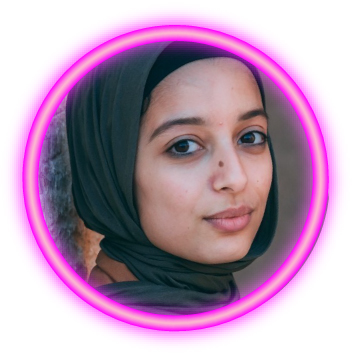 Chifa



Chifa is a writer, performer and theatre enthusiast. She is also a member of Cave Open Mic that provides a platform for creatives at Rumi's Cave. Chifa is very passionate about Film and TV and hopes to be an actress in the future.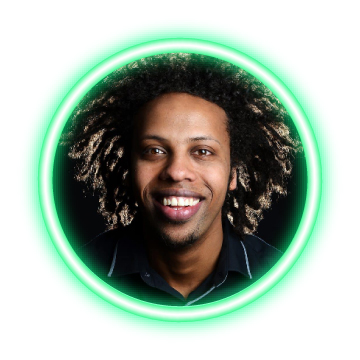 Prince Abdi


Somalian-born Prince Abdi is a British comedian, actor and writer. Having moved from Somalia to London as a child, Prince draws on his migrant background to create a unique style of storytelling and comedy. Prince was recently cast in the role of Big Man for the HBO pilot 'Mogadishu, Minnesota'.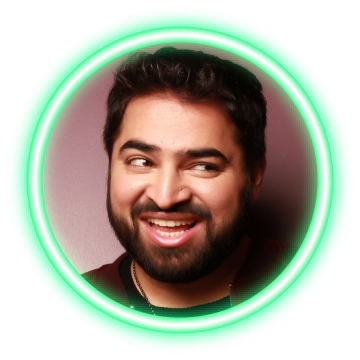 Aatif Nawaz


Aatif Nawaz is an award winning stand up comedian and actor best known for writing and starring in BBC Three's Muzlamic. He has performed on numerous sell out national tours of the UK and has several mainstream TV acting and presenting credits to his name. Aatif is also part of BBC Test Match Special team as a cricket commentator and frequently conducts interviews and writes opinion pieces on the BBC Sport Website.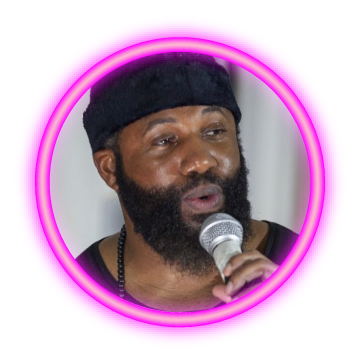 Ahmad Ikhlas


Ahmad Ikhlas is an international Dub Poet, reggae and garage musician who draws on his Jamaican heritage and his British upbringing to form a unique style of music and poetry, which he uses in praise of the Prophet Muhammad (PBUH), and to send messages of love and empowerment.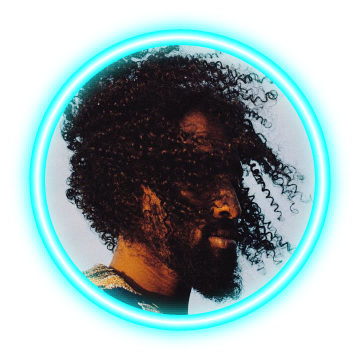 Faisal Salah


Faisal Salah is a multi-talented, internationally acclaimed singer-songwriter-beatboxer who can best be described as a walking jam session. Faisal has the gift of freestyle musical expression which he uses to connect to others, awakening and freeing the creativity in them as he does so.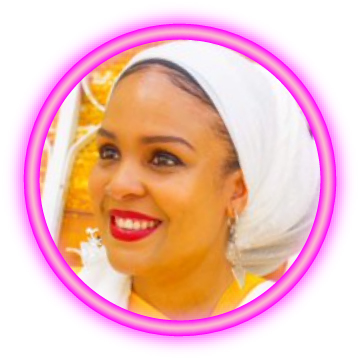 Sukina Noor

Sukina Pilgrim is a Spoken-Word and Hip Hop artist, Workshop Facilitator and Event Organiser. She makes up one half of the Muslim female Hip Hop duo, ‪Poetic Pilgrimage and has performed across the UK, Europe, the USA, North and South Africa with her group sharing their unique blend of conscious Hip Hop and impactful poetry to engage communities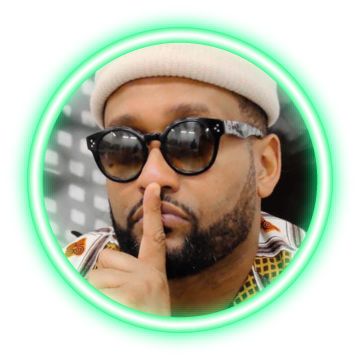 MoYah


Inspired by his parents broad musical taste & the impact of Rap music on a African boy living in Europe he quickly learned that music could be used not only for entertainment but also as a powerful tool for self exploration & social expression eventually leading him to writing raps that addressed issues relating to identity, social injustices & spirituality from the perspective of a child of the African Diaspora.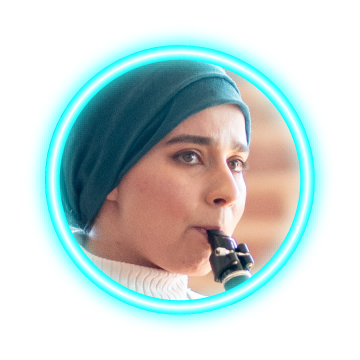 Waseelah


Waseelah is a classically trained musician, multi-instrumentalist, vocalist, and composer. Her work fuses her background in western pop and classical, as well as Arabic and Amazigh traditions into heartfelt, spiritual pieces. An award-winning scholar, she has also recently completed a masters in History, specialising in music in Muslim cultures.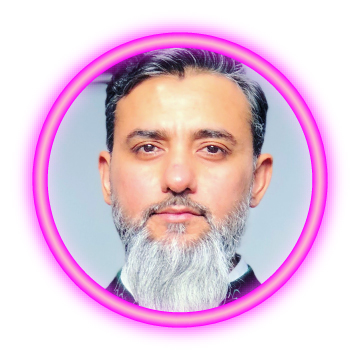 Hassen Rasool
Hassen Rasool the polymath is renowned for his emotive and powerful recitations of the Quran and the Call to Prayer, but also is accomplished in a wide range of creative disciplines ranging from Storytelling, Painting, Photography, Theatre, Film Directing, Acting, Choreography, Culinary Art to name but a few.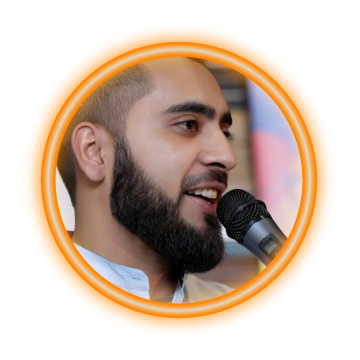 Abdullah Haqqani


Abdullah Haqqani famously known as Brother D is an Award-winning Nasheed artist, Islamic rapper. you name it Abdullah Haqqani can do it. He will be taking to the stage with the assistance of a professional Tabla (traditional drum) player, to bring you the purest sounds from the world of qawwali.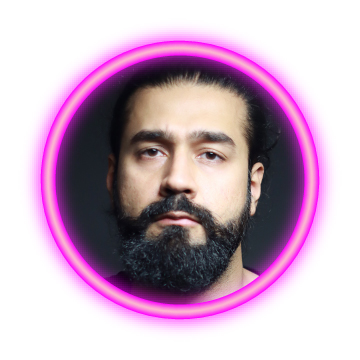 Hussnain Lahori


Hussnain Lahori is a British singer, songwriter and a music producer. He was always surrounded by music as his late grandfather, Akbar Lahori was a renowned poet and composer in the 70s and 80s. Some of his songs made their way to Bollywood including 'tujhe yaad na meri aai' from the film 'kuch kuch hota hai'.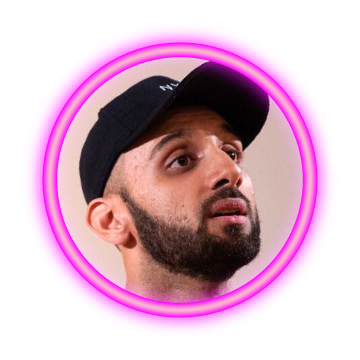 Zohab




Zohab Zee Khan is a performance poet and rapper. He was crowned the National Poetry Slam Champion of Australia and co-founded The Pakistan Poetry Slam. His first poetry collection "I Write" reached best seller status in Australia within months of its release. Zohab has performed his poetry at some of the world's premier writers' festivals.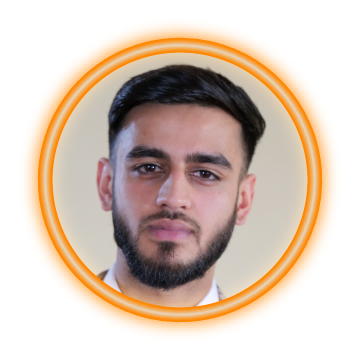 Ismail Hussain


Ismail started his career as a Nasheed faith singer at age of 5 singing in local mosques. He said that his father helped him the most and took him to events. He released his first Urdu/Punjabi album titled, Lajpaal Nabi Meray at the age of 12 which consisted of 8 tracks, having sales over 1K CDs. Hussain performs both nasheed singing and naat reciting.