Penny Appeal's Heal Humanity project is dedicated to providing much needed healthcare facilities including vision and oral care around the world.
Donate an Ambulance
In an emergency situation every second counts. These words are more true than ever in Gaza, Pakistan and Bangladesh. Help provide immidiate and high quality medical aid to those in extreme need by donating an ambulance.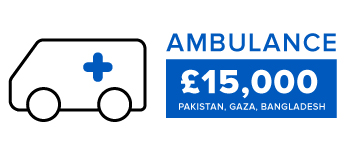 Treatments for Dental Hygiene Treatment and Eye

Operatio

n
Support people with disability
Your sponsorship will help to provide dental hygiene treatments, eye operations, wheelchairs, support towards a Prosthetic Limbs Centre.
A little can truly go a long way towards heal humanity of its many ailments.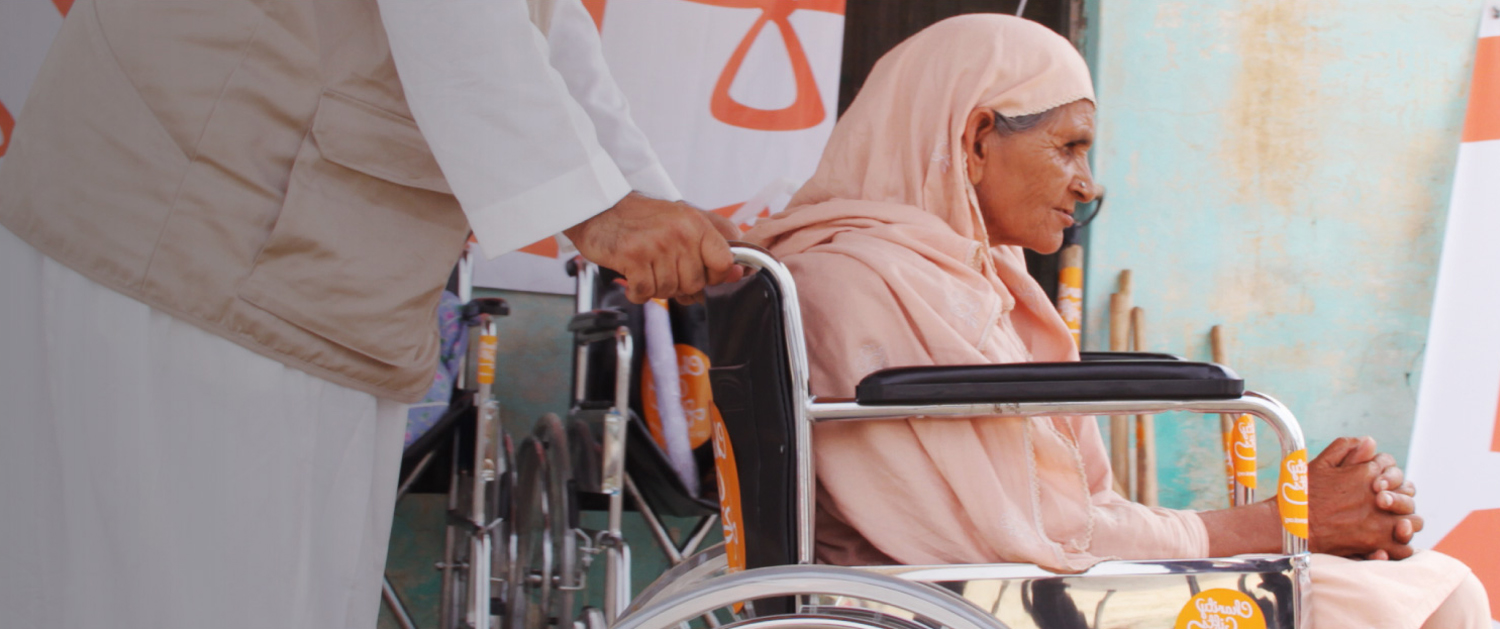 Sponsor Mobile Eye Clinic Camp

From just 83p a day, you can help provide life-changing medical support to those who need it most.
Your support will save lives.
The World Health Organization reports that 60-90% of children and nearly 100% of adults around the world have dental cavities. Many in the developing world have no access to dental care. In Asia, cancer of oral cavity is amongst the top three common cancer types. Over 250 million people live with vision impairment, 80% of which is curable. There is approximately 1 amputation taking place every 30 seconds, resulting in over 500 amputations every day. Many countries also report a shortage of supplies or inadequate facilities to provide proper care. Penny Appeal, in its effort to rid the world of such ailments and inadequacies introduce Heal Humanity. An appeal dedicated to providing much needed healthcare.
THE GAMBIA

In the Gambia, there is an extreme shortage of dental professionals and there are thousands without proper treatment. Dental health is often overlooked but in reality it is extremely important to a person's overall health. Simple treatments like the use of antibiotics or tooth extractions can actually save lives. When it comes to pregnant women, a lack of dental care can come at the cost of detriment to her unborn child. To address this issue, our dentists have travelled to a village called Darsalami to provide treatment. They assisted the Brikama health clinic to serve the village population as well as its neighbouring ones. This past March they successfully tended to 300 orphans and 200 village-people. In addition, they distributed toothbrushes, toothpaste and much needed dental hygiene booklets.
EYE CARE IN THE GAMBIA PAKISTAN & BANGLADESH
With your help, we've been able to send 'Open Your Eyes' mobile clinic camps to rural communities to help provide care. The healthcare specialists stationed at these camps carry out full eye and vision tests, examine and diagnose issues, and treat causes of avoidable loss of sight. Remedies and treatments include: Glasses, eye drops, cataract surgeries, laser surgeries, and major surgeries.
BANGLADESH

In Bangladesh, Penny Appeal has been able to provide support equipment such as walking sticks, canes, and crutches to the disabled. In addition, we've been able to provide long-term provision of eyeglasses and eye drops. Our skilled healthcare professionals in Bangladesh have provided pain relief and performed surgeries that effectively improve the conditions of those in need.


WINDOWS TO THE SOUL

We've all heard that eyes are the windows to the soul. But beyond this poetic expression lies a truth that may come as a surprise to some. Eye tests are actually capable of detecting Diabetes, High Blood Pressure, Cardiovascular disease, Glaucoma, and Brain Tumours. Eye tests are crucial when it comes to discovering diseases before they worsen, anyou can help the underserved gain access to the preventive care they need.
WHEELCHAIRS

When it comes to medical devices, wheelchairs are a basic necessity for the physically disabled. Unfortunately, this necessity isn't readily available to many in need around the world. A wheelchair can provide mobility, a more active lifestyle, increased social interaction, as well as a sense of much-needed independence.