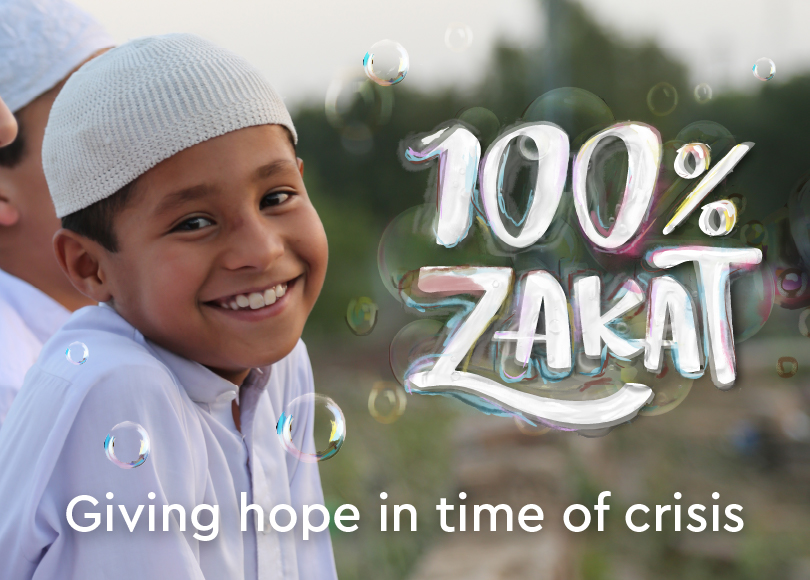 Traditional Zakat: Cash Sponsorships
Follow a sustainable sunnah by giving your Zakat directly to the poor this Ramadan!
Traditionally, the Prophet (ﷺ) and His followers would give their Zakat directly to those in need and now, with Penny Appeal, you can follow in their footsteps with our innovative cash sponsorships.
With our 100% Zakat Policy, you can donate your Zakat via Penny Appeal and be assured that every penny will be given directly to those eligible to receive it – giving you 100% of the rewards.

Cash Sponsorships: How do they work?
Thinking of giving your Zakat through our cash sponsorships? Here's how it works…
Step 1: You give your Zakat with Penny Appeal
Step 2: Your Zakat is given directly as a cash sponsorship
Step 3: Together, we start changing lives
…and that's it!
100% Zakat Cash Sponsorships - How Does It Work?
Why should you give money directly through Cash Sponsorships?
Giving cash is not only a sustainable sunnah - it empowers people living in poverty and crisis to make the best choices for themselves and their families.
At Penny Appeal, we work with experienced partners to find and support those most in need. This year, your Zakat cash sponsorships will be distributed to those struggling with poverty throughout Mozambique, Uganda, Jordan, Palestine, Syria, Somaliland and Yemen.
We make sure that these impoverished people receive your precious Zakat, and that they're supported in spending it on the things that matter most: food, essentials, education and healthcare.
In many cases, giving money directly to families in need is more beneficial than simply providing them with food items or supplies. The World Bank found that cash grants improve growth and development in children -making our cash sponsorships a sustainable sunnah. What's more, with our 100% Zakat Policy, every penny will go directly to those eligible to receive it.
Donating your Zakat directly to the impoverished is an incredible gift; one that says, "I see you, I care about you and I believe in you." You can follow in the footsteps of the Prophet (ﷺ) and give your Zakat in this life-changing way this Ramadan.
Maximise your rewards on the last 10 days of Ramadan; follow the sunnah and give directly to those in need!
Your Cash Sponsorships in Action