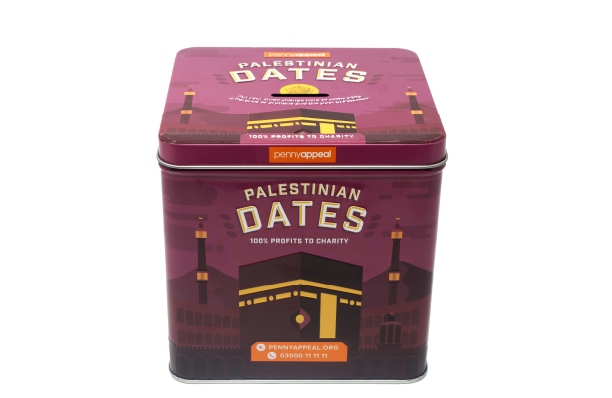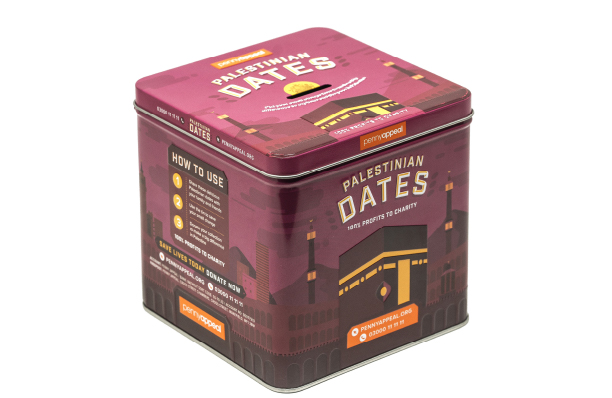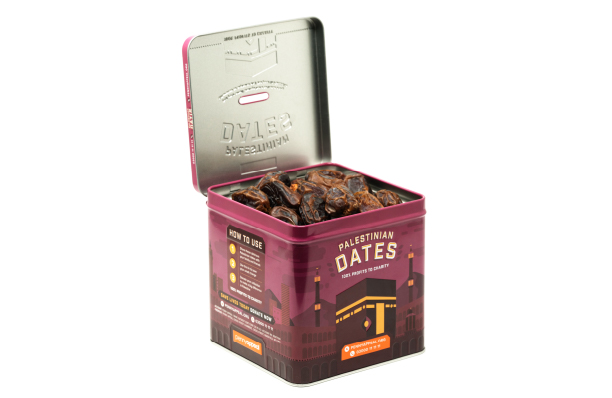 ---
Medjoul Dates - Al Kabah Makkah Tin Design - 900g
£10.00
---
Medjoul Dates Al Kabah Makkah
The Al Kabah Makkah design in burgundy depicts the Sacred Mosque, also called the Great Mosque, surrounding Islam's holiest place, the Kaaba, in the city of Makkah, the birthplace of the Prophet (saw) and where the Qur'an was first revealed to him.
Inside the tin are Penny Appeal's sweet and juicy Medjoul dates, grown for generations by Palestinian farmers in the fertile pastures of Jericho, famous for its natural spring water.
Rich in fibre, vitamins and minerals and packed with energy, they're available in three colourful varieties, with a delicious sweetness that makes them perfect for young and old. 
They really are the gift that keeps on giving: all proceeds go to support Palestinian date farmers and their families alongside Penny Appeal's vital Palestinian projects.
These include: 
Funding Penny Appeal's mobile water tanker, supplying clean, fresh water to schools and hospitals.
Supporting orphan sponsorship projects that look after children orphaned by recent conflict. 
Rebuilding damaged infrastructure like schools, water facilities and medical centres.
LIMITED STOCK AVAILABLE
Note: Each online product purchase comes with a greeting card and personal message.
---
Delivery Information
Any orders placed after this date will receive their products within 3-5 working days of the order being placed.
---