Charity Launches on Anniversary of Kashmir Earthquake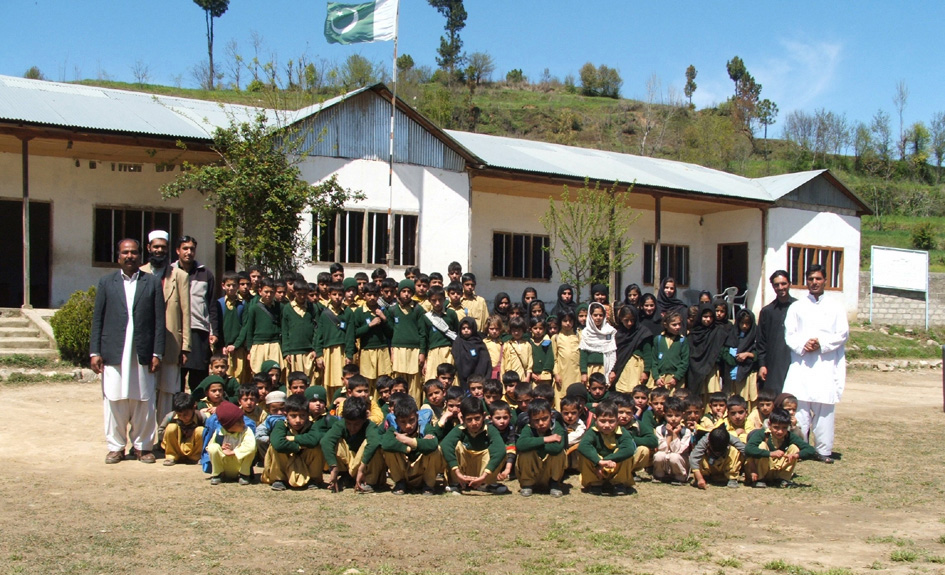 On the fourth anniversary of the 2005 Kashmir Earthquake a new charity, PennyAppeal.org, aims to transform the lives of underprivileged children in one of the world's poorest regions. Six years ago, the charity's founder, Adeem Younis, began actively supporting a school in the Konsh Valley (District Mansehra, North West Pakistan), a region many in his family still call home.

Adeem, who also founded the world's leading internet-based matrimonial service for the Muslim community, SingleMuslim.com, says: "We often take education for granted, and we sometimes forget that receiving a good education gives us the opportunity to thrive and to achieve our goals; to have a career."

Four years ago today, an earthquake struck Pakistan-administered Kashmir, causing widespread damage in northern Pakistan, Afghanistan and India. 147 aftershocks were recorded the same day, and 970 before the end of the month. Entire villages and towns were reduced to rubble, their populations wiped out. In Pakistan alone, the earthquake killed nearly 74,000 people, injured over 100,000, and left 3.3 million homeless.

Adeem said: "Even four years on, conditions there are still intolerable by anyone's standards. Imagine a place where nearly 50 million people live in poverty, where education is a luxury and where childhood mortality rates are among the highest in the world. Now imagine the same place after one of the largest and most devastating earthquakes in modern memory."

Of the countless children who were orphaned by the earthquake, many have been taken in by their extended families - but at a price. In exchange for shelter and food, the orphans have to work the land or in the home, and have no chance of getting the education they need to transform their lives. There are at least 60 orphans - and dozens of children from poor families - in the close vicinity of the school in the Konsh Valley who can't afford to attend, and Adeem resolved to enlist more help.

He started to spread the word about the Konsh Valley school, telling his friends, colleagues, and business acquaintances about the dreams of the children who stood no chance of achieving their ambitions. The response took him by surprise. "I was inundated with offers of support within days. Initially I was overwhelmed by people's generosity but then realised that there was scope to achieve so much more because of it - and not just in the Konsh Valley.

It took a while to set up, but we have now established an accredited charity that will provide sanctioned, ongoing support for a range of education projects. We're focussing our efforts on the Konsh Valley school to begin with, but will support other schools in the region as the charity grows."

Adeem continued: "The smallest contribution to the charity really can transform someone's life. For instance, just four pence a day can provide sports equipment for the school, and fifty pence a day can pay for a child's school fees, books, uniform, stationery and meals. 82 pence a day - just £300 a year - ensures that the teachers at the school are paid a salary and receive the training they need to do their jobs so that, in turn, they can be role models and a source of hope and inspiration for the children.

Every penny really does count."