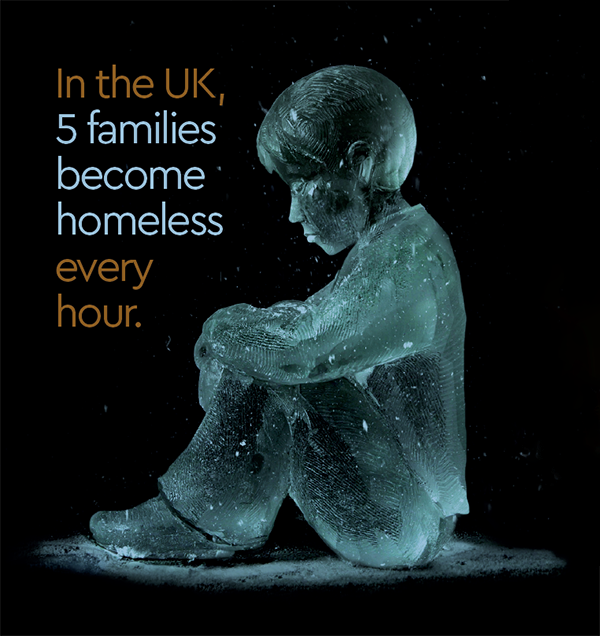 It might seem strange to some that a British Muslim charity is asking people 'What would Jesus (as) do?' about the plight of the homeless in the UK, that is until they find out that Muslims believe in Jesus too!
Jesus (as) was a prophet, who like Muhammad (saw) showed compassion and kindness to those in need. We are asking you to volunteer with us, as we follow the traditions of the Prophets and go out this winter to help the homeless and also bring comfort to the elderly in the UK. So Penny Appeal is encouraging everyone; Muslims, Christians, all faiths and none, anyone who cares, to come together and follow Jesus's teachings and those of all the prophets by spending some time helping the homeless, the elderly and those in need this winter.
What would Jesus (as) Do?

With 5 families becoming homeless every hour in the UK, you have to ask...
#WhatWouldJesusDo
Baroness Warsi, Imam Ibrahim Mogra and Bishop Paul Hendricks were at Canary Wharf train station to help launch our winter campaign, unveiling 5 Penny Appeal ice sculptures to represent the 5 families who become homeless every hour in the UK, and calling on all faiths and none to join together and help the homeless.
Imam: 'Muslims love Jesus, he's mentioned more times in the Qu'ran than Muhammad, may peace be upon them both'.


Warsi: 'Households will spend an estimated £821million this winter while 300,000 people are without homes. We have to do something.'


Bishop: 'I think it's wonderful that a Muslim charity is calling on people to get back to values that Jesus stood for'.
Penny Appeal's Ice Sculptures
These are not just ice sculptures; each of these frozen statues represents someone who is struggling to survive this winter.
They might be a mother, having to take their children on buses all night to keep warm.
They might be a veteran with PTSD, who has turned to substance abuse to cope.
They might be an innocent child, who just doesn't understand why their family keeps getting moved on from bed and breakfast to temporary shelter to the frozen city streets.
Homelessness is often hidden away; in doorways, on buses, in cramped temporary shelters. But it is real, and it's happening to hundreds of thousands of people, right here in the UK.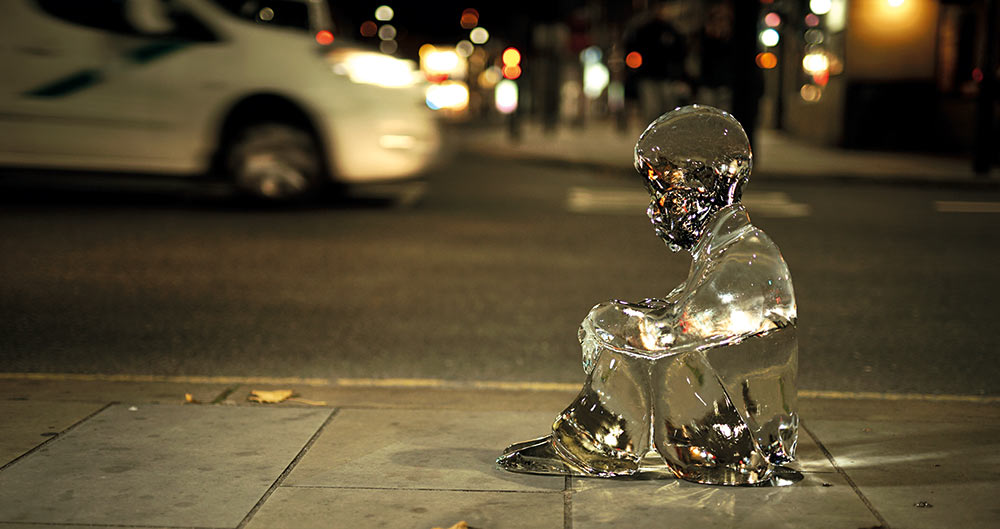 With homelessness in the UK rising rapidly for the eighth year in a row, we at Penny Appeal believe that it's time to stop ignoring people, and practically help them instead. That's why we unveiled Penny Appeal's ice sculptures, prompting people to ask themselves, What Would Jesus Do?
Homelessness can happen to anyone; we need to do something to help.
'It's so important that people come and join Penny Appeal's Team Orange and help us feed the homeless, or go online and donate to help homeless people on our doorsteps,' our CEO, Aamer, spoke out during the event.

Volunteer this winter
Help those in need