Tour de Hajj meet President Erdoğan
"When you travel on the path of Allah, even the kings of the lands will open their doors for you." - Shazad, Tour de Hajj rider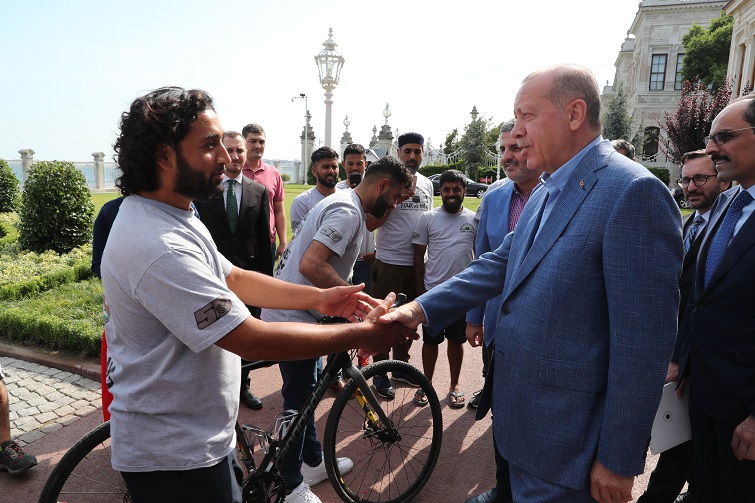 They came, they rode, they met with the President!
Pedalling past the halfway mark of their epic journey, our Tour de Hajj riders crossed into Turkey earlier this week, where they were honoured to meet with Turkish President Recep Tayyip Erdoğan.
Our Tour de Hajj rider Junaid said, "When your hero, inspiration and a leader of the Muslim Ummah calls you by your name and then gives you a nickname, you are truly blessed."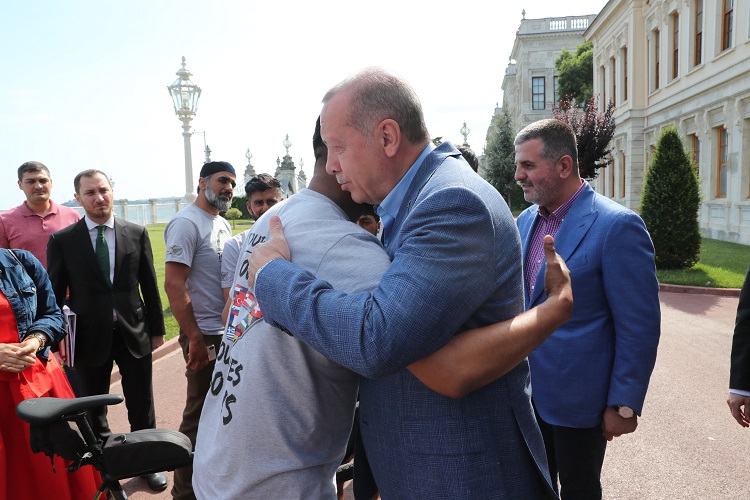 All our riders have been working incredibly hard; they've endured over 30 days of cycling through the UK, France, Germany, Switzerland, Liechtenstein, Austria, Slovenia, Croatia, Bosnia and Herzegovina, Serbia, Kosovo, Bulgaria, Greece and now Turkey. There have been many times that they have been exhausted, overwhelmed and felt like giving up.
But they have admirably cycled on; all because of their shared goal to raise £500,000 to build life-changing schools, mosques and wells in Pakistan, Sri Lanka, South Africa and Uganda. We are delighted to that see the President Erdoğan recognised the astounding efforts of our Tour de Hajj team; his support uplifted all our riders' spirits and gave them the strength to carry on.
"1 solar system, 8 planets, 204 countries, 809 islands, 7 seas - and I had the privilege of meeting Erdoğan!" said Tour de Hajj rider, Mohsin.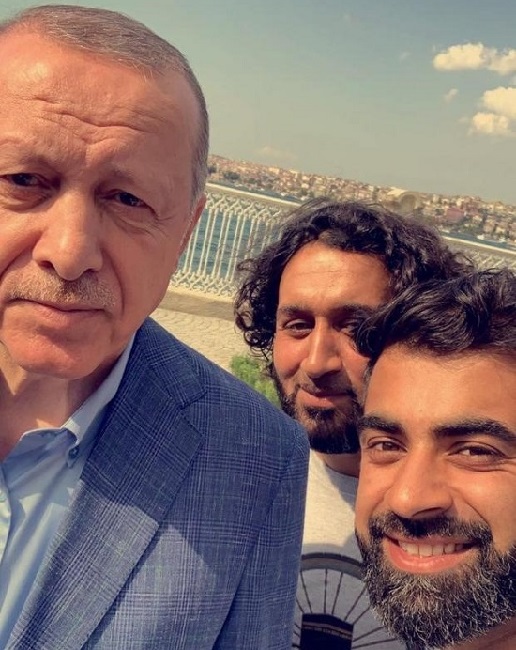 Our riders are in high spirits, but there are still hundreds of miles of gruelling cycling left until they reach Makkah, battling through exhaustion, intense physical strain and Arabian dessert climates.
Be part of something epic, and join President Erdoğan in supporting our Tour de Hajj riders here – every penny raised will make a BIG difference to the lives of thousands of people in Pakistan, Sri Lanka, South Africa and Uganda, Alhamdulillah.
You can also follow our riders' awe-inspiring journey at @tourdehajj on Facebook, Twitter and Instagram!