Team Talk - September Edition
Welcome
"The most generous of people, is the one who gives to those from whom he has no hope of return." – Imam Hussain (ra)
A very warm welcome extended to you all in this holy month of Muharram. The Qur'an states that Muharram is one of the four blessed months – that means that during this month, the reward of our good deeds is multiplied and any wrongdoing is more serious.
Throughout this month, Penny Appeal have a goal to build as many life-saving wells and Rainwater Harvesting Systems as possible and to provide clean water, to honour the legacy of Imam Hussain (ra) and his companions.
Fundraising Tips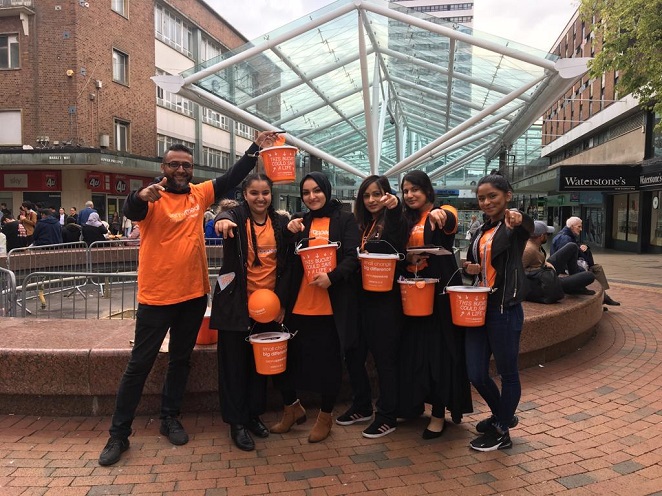 "We won't grow and learn, doing what we've always done, and thinking what we've always thought. We need to move beyond our comfort zones. We need to engage with new and different if we want to expand ourselves."
― Akiroq Brost
Challenge Yourself!
One of the most effective ways of engaging with donors is to take on a charity challenge. It's all about you going out of your comfort zone and trying something new.
Take on a challenge and use it as a benchmark to increase your fitness. The hardest part is initially signing up; after that, we'll be right there to help you reach your goals.
We recommend sharing your journey through your social media, let people know what you're doing and why you're doing it. Be passionate about the change you're making, for yourself and for the beneficiaries. When people see the hard work you're putting into it, they're more likely to donate to your cause.
Challenge yourself, do something amazing and help those in need by taking on a sponsored challenge with Team Orange!
We have a number of regional, national, and even international challenges throughout the year; have a look here and see which one scares and excites you the most (chances are, that's the one you should go for)!
Events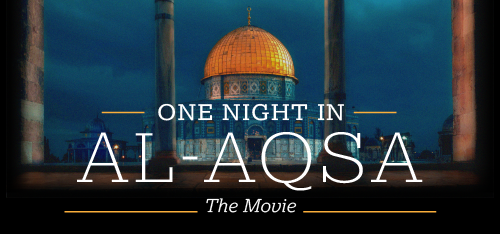 Huge thank you to all of Team Orange throughout the UK who supported our One Night in Al-Aqsa movie tour!
The movie about the third holiest site in Islam was admired in cinemas across the UK, with volunteers generously donating much of their time assisting with the planning and running of these events. The popularity and demand for the movie allowed for an additional two screenings which aided the success of the 19 day tour, and allowed us to raise even more funds to provide life-saving, free healthcare for hundreds of Palestinians.
Our 10 year anniversary events continue with another fascinating film tour, which we'd love you to get involved with!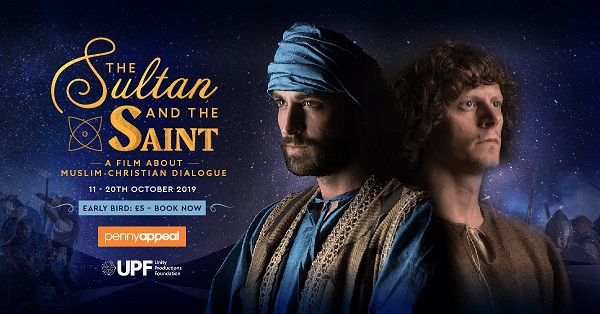 The Sultan and the Saint is a film set in the 13th century which retells the story of the meeting between the Sultan of Egypt and St Francis of Assisi in the times of Christian-Muslim conflict known as the Crusades.
With showings in Bradford, London, Birmingham, Manchester and Glasgow, there are plenty of opportunities to help out, watch the movie for free and help raise money for those in need.
The movie has not yet been released in the UK and will be relaunched by Penny Appeal, so contact your local fundraiser to get involved!
Programmes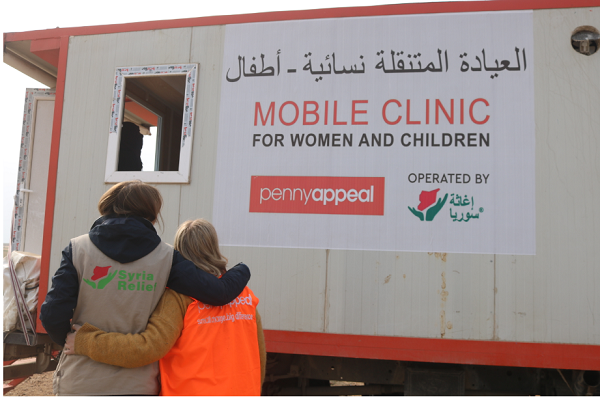 Mobile Health Clinic - Syria
Since the beginning of the year, we have been running a mobile clinic in Raqqa, Syria.
Raqqa has suffered greatly under conflict for a number of years and many of the city's buildings have been completely destroyed, including the two public hospitals. Thousands of Syrian people who have been displaced by war have returned to Raqqa and are living in internally displaced camps, with no access to medical facilities or healthcare.
Disease spreads easily within the camps, but with no access to medicine to treat infections, people are tragically losing their lives to preventable diseases. Maternal and psychological healthcare are urgently needed, but as many of the country's specialised personnel have fled, these services are desperately lacking. This leaves women giving birth without support, meaning that complications during pregnancy and delivery are often fatal.
Our Mobile Health Clinic has been delivering healthcare to women and children in internally displaced camps around Raqqa. It provides full initial pediatric and maternity care, as well as psychological support services. Additionally, our highly trained staff are able to refer patients to other available health facilities, where needed.
The clinic also runs sessions for the community on topics such as the risk of gender based violence, how to cope with PTSD, how to raise children to be physically and psychologically healthy, drug use, personal hygiene, poisonous insects, and how to stay healthy all-round.
In its first six months of operation, the clinic saw an incredible 7,129 patients. Operating six days a week, completely free of charge, the clinic has brought medical care to people who would otherwise be left without.
"I hope the Mobile Health Clinic comes more often, and helps more children who are suffering." says 11-year-old Asma, an internally displaced Syrian girl who we helped through our free clinic.
Sadly, this service will come to an end at the end of this month as we do not yet have continued funding. By continuing this life-saving service for another 12 months, we would be able to provide medical care to over 10,000 people, helping mothers to safely deliver their babies and keep them healthy.
You can support our Mobile Health Clinic by donating here – or why not spread the word, and set up your own fundraiser to keep our free, life-saving clinic open in Syria!
Housekeeping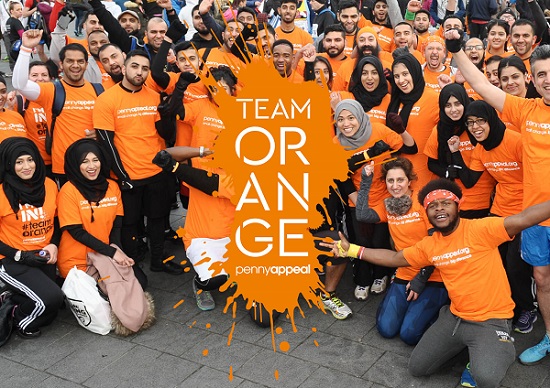 Got 5 mins to spare?
There's a bunch of volunteers who haven't yet completed the application process. It's a simple presentation and online test that you can do as many times as you need. The pass mark is 70%.
The presentation covers all your rights as a volunteer and goes through the do's and don'ts of volunteering so if you haven't already, you need get this done ASAP. It only takes around 5 minutes, and it'll set you up as officially Team Orange!
Please make sure you complete the online application at here and we'll send you a link to the induction presentation and online test - once you've passed, you're pretty much in! So please get on this ASAP to ensure you're first to hear about anything and everything we have coming up.
Please make sure you complete the online application at herand we'll send you a link to the induction presentation and online test - once you've passed, you're pretty much in! So please get on this ASAP to ensure you're first to hear about anything and everything we have coming up.
Volunteer Story
Smile Project - Razwan Faraz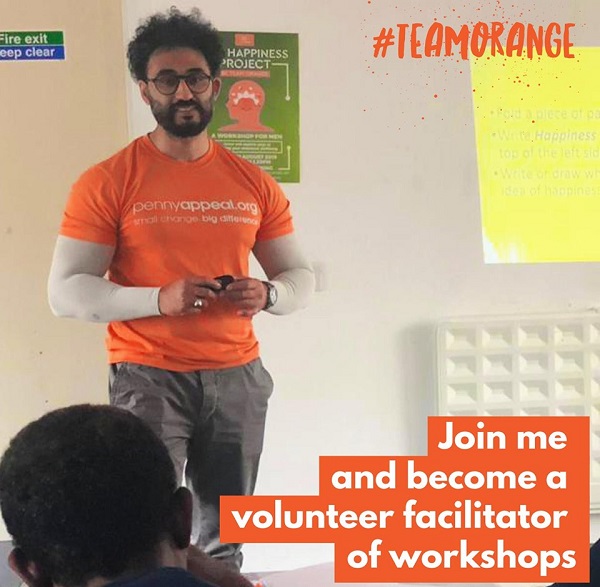 This week we've got some fantastic work that our team are doing across the country - like the Smile Project we ran in Birmingham!
"There is no commYOUnity, without YOU."
"A few weeks back I ran a workshop for formerly homeless men, sharing with them a model of gratitude, helping them to reconnect to themselves and beginning the process of creating a community of belonging with them.
Over the years I've run various types of workshops for men, men from various backgrounds; from the most vulnerable, to those deemed the most 'successful', and all that's in between. Nothing would please me more than to give this knowledge to those willing to learn and support our forgotten.
Our workshops are always designed to help the most vulnerable in our communities."
Do you have a vision to run your own workshops? Got skills or knowledge which you think could help people? Sign up with Team Orange and we'll work with you to make your goals into a reality.
Soup Kitchen's in London - Seema Awan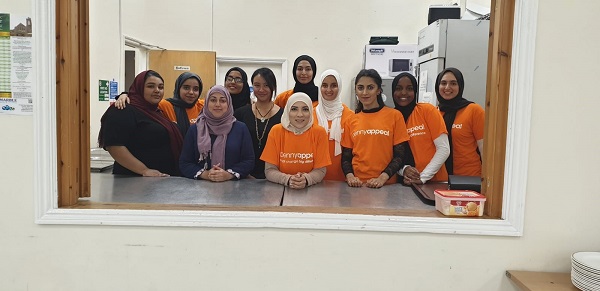 "On Sunday 18th and 31st August, Team Orange volunteers held a soup kitchen in North West London. This is done in partnership with Rumi's Kitchen. Some of the guests who attend are rough sleepers, others homeless, some can't afford to eat every day, and others are simply lonely.
One guy owned his own house and car but sleeps rough because he does not like to go home to an empty house. One of our staff found it particularly hard, as she saw someone she attended a course with years ago.
The guests are given a 3 course meal; starters, main course and desert, and tea and coffee is unlimited. Our volunteers also sit and eat with the guests and have conversations; whether it be small talk, jokes or deeper conversations about their situation or life.
The soup kitchen gives vulnerable people a chance to feel like they are part of a community, offering clothes, food, and friendship in a very dignified way. It's all about fulfilling their basic needs with respect."
Volunteer Opportunities
We're proud to be releasing a number of fantastic training courses, from our Smile Project to the new Community Action Programme. They'll be releasing on our website soon and you'll have exclusive access to sign up, so keep an eye out on the volunteer opportunities forms and bookmark the Penny Appeal website to be in the know!
We've also got a bunch of opportunities in your region, ranging from activities with your local fundraiser, Penny Appeal at Home, our shops, challenges and even our partnerships departments! Contact your local fundraiser to find out what opportunities there are in your region. Whatever you're interested in, we've got just the thing for you.