Qurbani appeal supplies 14 sheep and 3 cows for Eid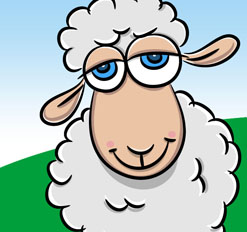 Penny Appeal's 2011 Qurbani appeal has raised almost three times more than last year's appeal! The £2788 in donations has bought thirty-two shares of Qurbani meat, which equates to three cows and fourteen sheep.

Qurbani is the sacrifice that is traditionally offered at Eid al-Adha (Qurbani) in order to give thanks to Allah, whilst also helping those who are in need. Qurbani is obligatory for all sane adult Muslims with at least a minimum level of wealth. Sheep, goats, cows and camels can be sacrificed and the meat is traditionally shared with family, friends and the poor.

In Western countries, however, it is often not possible to perform a Qurbani sacrifice. Therefore, Penny Appeal has given many British Muslims the opportunity to pay for a sacrifice to be made in another country on their behalf. The fresh meat is then distributed to the poor, thus sharing the blessings of Eid on the other side of the world.

Penny Appeal chairman, Adeem Younis, commented: "We are delighted with the response to our Qurbani Appeal and that support for the Appeal has grown so much since its launch in 2010. The total has enabled us to supply 14 sheep and 3 cows. These animals were sacrificed on behalf of our donors and the fresh meat has benefited many families in some of the world's poorest countries in time for Eid.

"We would like to say a big thank you to our donors for helping to spread some happiness to the needy during this important festival. We look forward to helping even more people next year."
View all our current appeals.