Our First Ever Penny Appeal Peru Trek
The majestic beauty of Machu Picchu and a challenge I'll never forget…
Written by Haroon Mota, Head of Challenge Events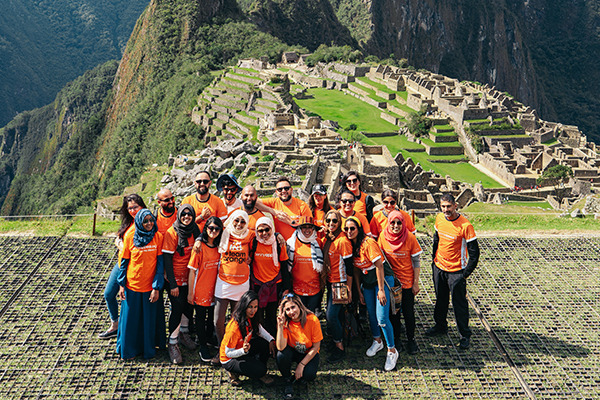 On October 23rd 2019, I flew to Peru with an eager group of trekkers, all of us ready and raring to take on Penny Appeal's Peru Trek. We spent 4 long days trekking over 40km and reached over 15,000ft by the time we laid eyes on the majestic Machu Picchu. Being at one of the 7 Wonders of the World was an incredible climax to an already phenomenal journey. Reaching Machu Picchu at the end of this trek was just breath-taking. Standing at what felt like the top of the world, I was in awe; in awe of the renowned Incan ruins, in awe of Peru's natural beauty and in awe of the strength and determination of my fellow trekkers!
Peru is easily one of the most beautiful places I have ever seen, and our trek through the Lares region only reminded me of all the blessings this world has to offer. It was an incredible journey, and an amazing adventure – one I'll never forget. It's not just the trek that makes this journey one for the records, but witnessing the amazing scenery, experiencing the culture and the delicious food, learning about the history of the Incas, meeting many of the indigenous people as we passed through the mountains and exploring the beautiful city of Cusco too. It's quite a special experience, which made this challenge unforgettable.

v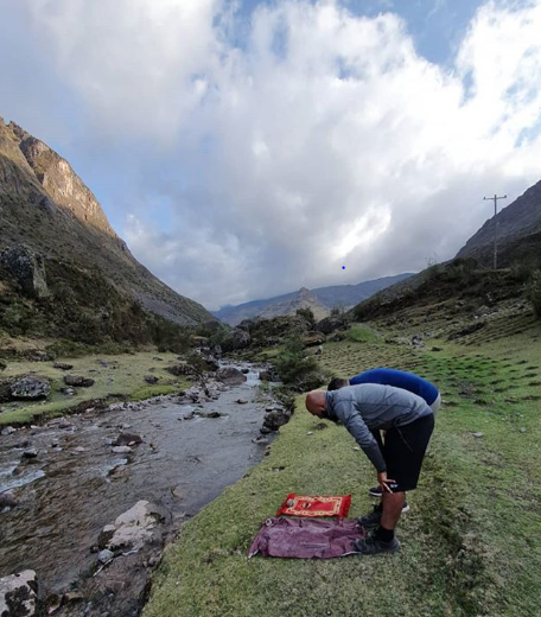 I was so humbled to have the made journey up to Machu Picchu again after 11 years on Penny Appeal's first ever Peru Trek, and being able to share this experience with everyone who came along! I first did this trek to Machu Picchu in 2008; I found it quite hard back then, as it was my first experience of high altitude trekking. I always dreamed of coming back but never thought it would actually happen. I felt so blessed that I had the opportunity to return, and this time not alone but with almost 30 Penny Appeal fundraisers.
Seeing other people's dreams come true – that's what I find most rewarding about my job, and from the second we landed in Peru, to the moment they glimpsed Machu Picchu, I saw it all. I just want to give a massive congratulations to all of our amazing fundraisers who took this journey with me and raised over £100,000 for Penny Appeal's Emergency Response appeal! Your dreams came true in Peru and thanks to all of your hard work, people in need are now getting the help they deserve.
WE DID IT! I can only say Alhamdulillah for the amazing journey we experienced on the Penny Appeal Peru Trek, and prepare to pack my bags once again when this challenge returns in October 2021. For all you adventure seekers out there, watch this space for an experience of a lifetime and get ready to sign up for the Peru Trek 2021 click below to find out more!