Adeem Younis, wins "Charity Chair of the Year" Award
Penny Appeal Founder, Adeem Younis, wins the much coveted "Charity Chair of the Year Award"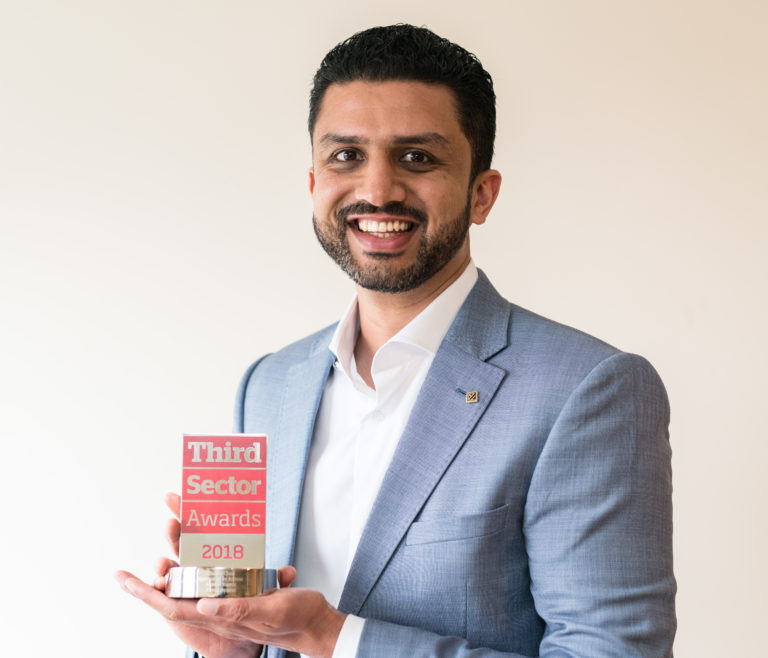 With close to 200,000 charities registered across the United Kingdom, the annual Third Sector 'Excellence Awards' highlight the incredible contributions and achievements made by charities, social enterprises and not-for-profit organisations.
Amongst stiff competition from leading charities, Yorkshire-born businessman and founder of our international humanitarian charity Penny Appeal, Adeem Younis, was awarded the much coveted "Charity Chair of the Year Award" recognising the outstanding impact he has made in the charity sector.
Penny Appeal works in over 30 countries, providing life-saving interventions, and across the UK, offering a range of services including domestic violence counselling, a fostering and adoption agency and an emergency response unit, which was one of the first responders to both the Grenfell Tower fire and the Manchester bombings last year.
Under Adeem's stewardship, Penny Appeal has established lucrative partnerships with leading organisations including the Amir Khan Foundation, the Department for Education and the Jo Cox Foundation. Adeem has also launched Penny Ventures alongside veteran investor James Caan, a unique million-pound investment fund with all the dividends and earnings of the fund channelled to sustainably support the charity's crucial relief work. Furthermore, Adeem led the innovation team at Penny Appeal to launch a new online crowdfunding platform, SalaamGiving.com, in collaboration with JustGiving, the site offers Muslim communities a tailored crowdfunding experience.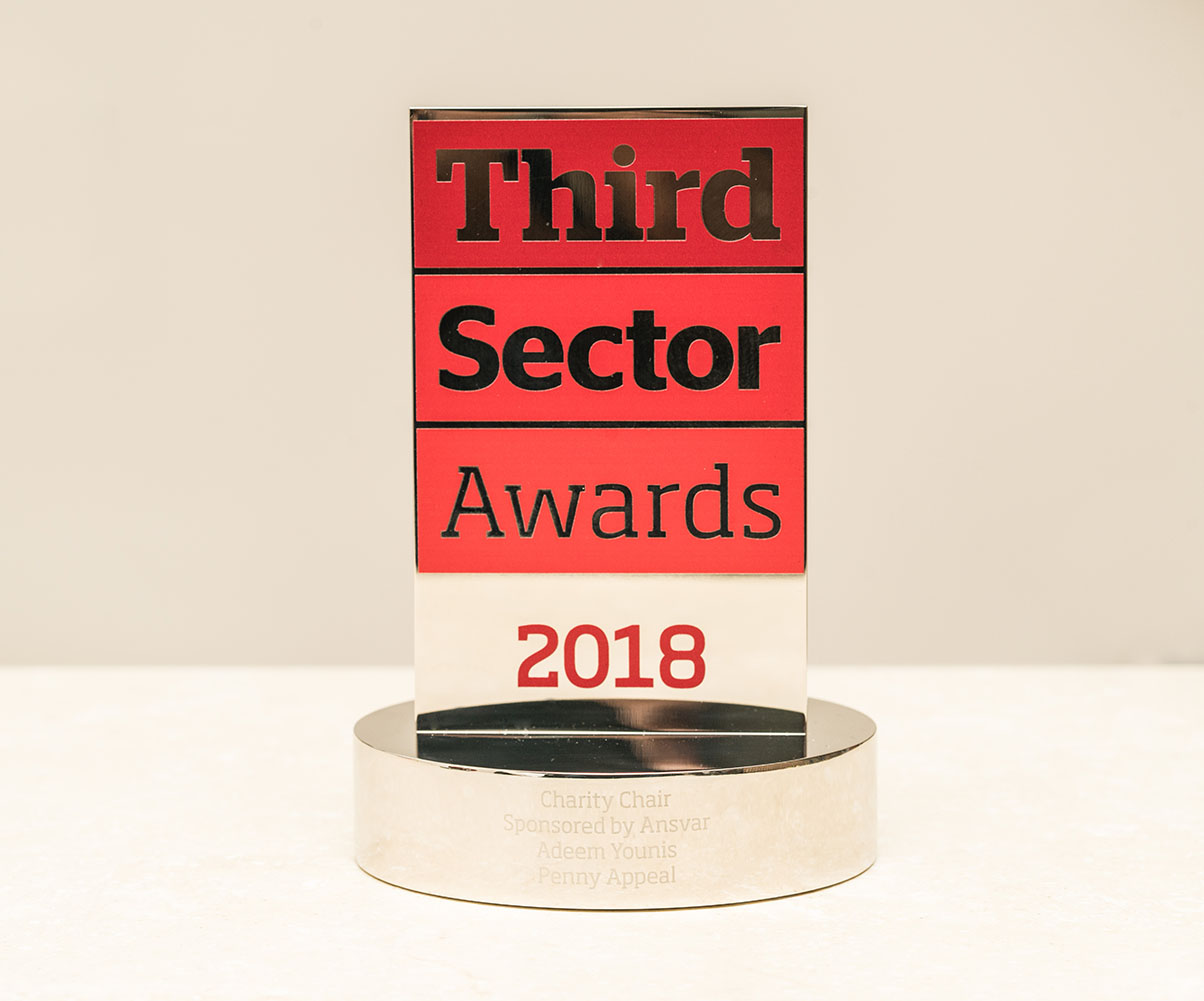 John Williams, Vice-Chair of the Associations of Chairs was selected as a Judge for the Third Sector Excellence Awards and said: "Adeem was an outstanding winner. He's achieved an incredible amount in a short space of time. He's brought innovation through the charity, he's brought a commitment to diversity, and he's championed partnerships with the business sector and with community leaders."
Adeem said: "The award is an amazing testament to the incredible team we have here at Penny Appeal, working tirelessly day in and day out to help those most in need, transforming small change into a big difference! We've set out to disrupt the charity sector and this award recognises out efforts thus far and the incredible generosity of our donors and supporters, the truth is, we're just getting started!"
Through Adeem's dedication and vision, the charity has grown its annual income from £117,539 to over £24million in less than six years and is actively pursuing new partnerships and collaborations with leaders in both the charity and business sectors.
Here at Penny Appeal, we are incredibly proud of Adeem Younis' achievements, and extremely grateful for his tireless efforts for the charity.