Eid With The Neighbours


The UK's Only Muslim Nasheedical is Back!




This smash hit musical is back by popular demand and is coming to a stage near you!

This summer, experience a nasheedical night to remember with the musical sensation, Eid with The Neighbours.
Penny Appeal and Brimero Entertainment have partnered up to bring you the Muslim musical event of the year. The Muslim cast of Eid with The Neighbours will have you singing along and laughing out loud with their eccentric characters and fascinating storyline.
Follow two very different families in the lead up to Eid, uncovering the conflict between them and the unique family dynamics of each household. This musical is a delightful mix of classic and contemporary nasheeds and spoken word, that illustrates the struggles these families go through as they get closer and closer to the blessed festival of Eid.
Directed and performed by Bustami, this comedic nasheedical is packed with a star-studded cast. The musical stylings of Iman Farrar, Muad, and Adnane Majid will blow you away, while Aaminah Taybah Hussain and Faz Shah's heartfelt performances bring you to your feet, in a standing ovation. The talented Taha Elamin rocks the stage with his energetic performance, accompanied by Boshra Gjam's captivating theatrics!
Check out our cast list for a sneak peek at the talent that brings Eid with The Neighbours alive on stage!
Watch Feedback From Last Year!
Grab a Seat for The UK's ONLY Nasheedical!
Now's your chance to get a front row seat for this fantastic night of family fun, so don't miss out. Last year tickets sold out fast, so whether you're a nasheedical newbie or returning to the audience, make sure to snap yours up.
SPECIAL OFFER: TICKETS ARE 4 FOR £20 FOR A LIMITED TIME ONLY!
Our nasheedical kicks off on the 5th of July and carries on through the 14th. Following last year's success in Birmingham, Manchester, and London, we are expanding our returning tour to Cardiff, Blackburn, and Bradford as well.
Come and sing along with our all-star cast and enjoy their stunning performance of Eid with The Neighbour's – The Nasheedical!




A Musical to Change Muslim Lives
The proceeds from this remarkable nasheedical will all be going towards our Syria Emergency appeal, to help fund Penny Appeal's Mobile Health Unit.
You can have a fun night at the theatre while helping millions of vulnerable people get the medical support they need. This Mobile Health Unit is essentially a hospital on wheels, staffed with medical professionals and fully equipped for delivering treatment and medication.
You can help families in Syria get the proper medical attention they require by supporting our Syria Emergency appeal, all for the price of admission to Eid with The Neighbours!
Buy a ticket today and help us keep this live-saving Mobile Health Unit up and running. Enjoy a night out with your family while providing vital support to families in Syria!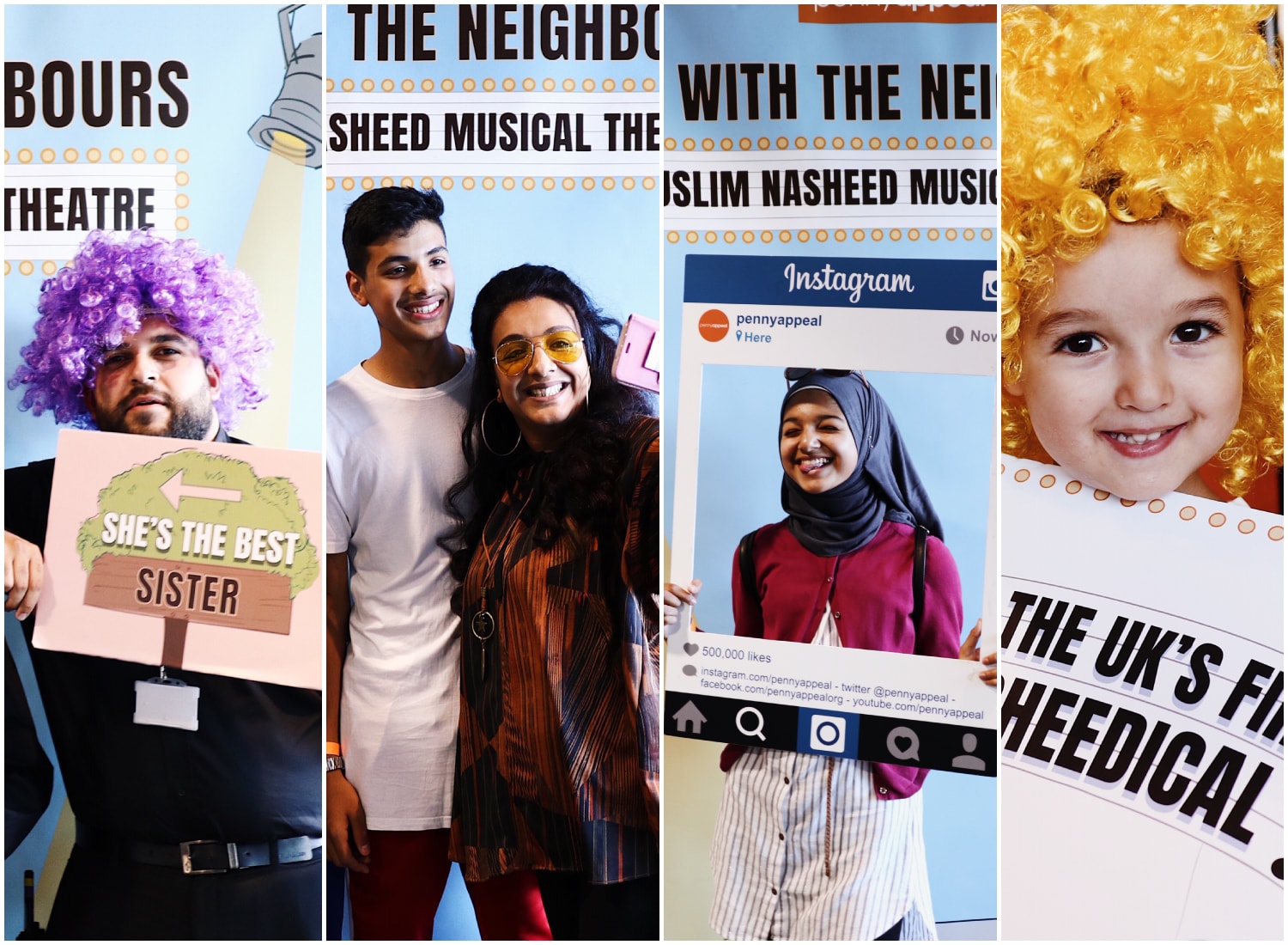 Tour Dates
Title
Venue / Date
Price
Quantity