The Finding Fatimah Encore Tour!
After last year's sell-out tour of 20 cities nationwide, smash hit movie Finding Fatimah is back on a big screen near you by huge popular demand!
Audiences will finally get a second chance to see the Muslim movie of the year as our Encore Tour visits eight more cities this March.
Starring Danny Ashok (Four Lions) and Asmara Gabrielle (How to Succeed), Finding Fatimah is a hilarious British Muslim romantic comedy that'll leave you laughing in the aisles.
Featuring a stellar cast of comedy greats, including Nina Wadia (Goodness Gracious Me), Shobna Gulati (Coronation Street), Dave Spikey (Phoenix Nights) and Preeya Kalidas (Bend it Like Beckham), Finding Fatimah is the smash hit sensation the whole family can enjoy.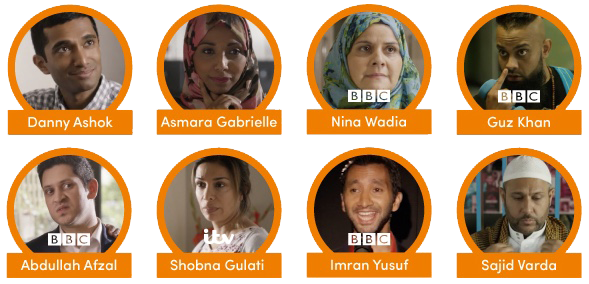 Tour Dates
Title
Venue / Date
Price
Quantity
Finding Fatimah Film Tour
Cardiff
The Angel Hotel, Castle Street
CF10 1SZ
Thursday 08 March 06:00 PM
Finding Fatimah Film Tour
Rochdale
Sama Centre, Richmond Hall, Lomax St
OL12 0JR
Friday 09 March 06:00 PM
Finding Fatimah Film Tour
Portsmouth
Portsmouth Marriott Hotel, Southampton Road
PO6 4SH
Saturday 10 March 06:00 PM
Finding Fatimah Film Tour
Bolton
3D Centre Marriage Hall, Lancashire, Bella St
BL3 4DU
Sunday 11 March 06:00 PM
Finding Fatimah Film Tour
Walsall
Lal Haveli Banqueting Hall, 1 Midland Rd, Walsall
WS1 3QQ
Thursday 22 March 06:00 PM
Finding Fatimah Film Tour
Stoke-on-Trent
The Bridge Centre, Birches, Birches Head Road
ST2 8DD
Friday 23 March 06:00 PM
Finding Fatimah Film Tour
Peterborough
Gladstone Park Community Centre,, Bourges Blvd
PE1 2AN
Saturday 24 March 06:00 PM
Finding Fatimah Film Tour
Bristol
Filton Community Centre, Elm Park
BS34 7PS
Sunday 25 March 06:00 PM