My name is Malan and I live in the Gambia. I write to say thank you to my sponsor for looking after me. I am happy with my new friends in my new school. I am happy because of you. I want to say thank you."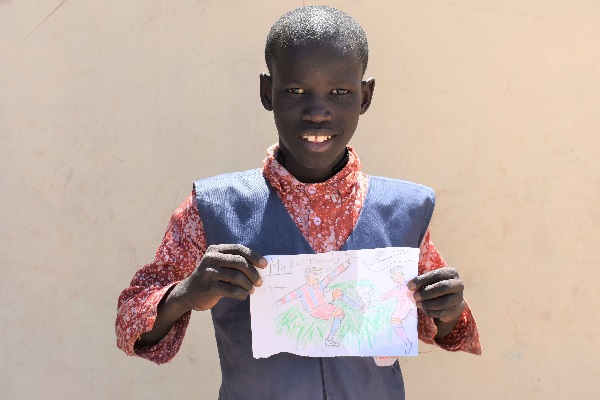 When Malan's mother and father died, his auntie travelled a great distance to collect him. She was unable to look after him, and with nowhere else to go, she brought him to an OrphanKind Orphan Home.

Malan now has a UK sponsor and he is settled and happy in his new home and new school. He is learning to integrate with others and his teachers say he loves arts and crafts and making and fixing things.

Without Penny Appeal's OrphanKind, Malan would be living a very different life. OrphanKind sponsorships lift orphaned children out of poverty, providing food, foster care, a home, a bed and a place at a local school where they can learn and thrive alongside children their own age.

Do something amazing today. Sponsor a child with OrphanKind.