Build a Well in Sri Lanka

Why Sri Lanka?
Yearly floods, followed by severe drought leave countless families in Sri Lanka desperately struggling without water. Families face huge difficulties without enough safe drinking water, and are forced to buy water from the market, often at very high prices, and many cannot afford this luxury.
Not only is there a shortage of drinking water, but land is left parched and life-less, as there is not enough water for irrigation.
This Ramadan, provide lifesaving water to communities across Sri Lanka. Water is a fundamental human right, and should not be denied to anybody, anywhere. Building a well in Sri Lanka will literally save lives, and provide families who are desperately struggling with essential water, but also with an improved quality of life. Don't hesitate, donate now.
Start building your Thirst Relief well now for as little as 82p a day.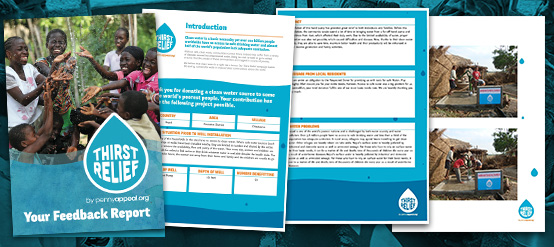 When your well has been built and functional, we'll send you an individual feedback report so you can see it in action and find out about the people whose lives you've changed.
Your feedback report contains:
Information on where the well is exactly located
Information about the community who have benefited
A message from the grateful community
Pictures of the construction and the finished well in use
A framed picture to share with friends and family
Build a Well in Sri Lanka