Running for Pakistan - Mehwish Hayat


"I'm running for education. I'm running for equality. I'm running for Pakistan."
Mehwish Hayat, Penny Appeal Ambassador
Help Mehwish Rebuild 5 Schools in Pakistan
Mehwish Hayat is running 26.2 miles to change hundreds of lives.
This unstoppable actress, singer and humanitarian is taking on the London Marathon with Penny Appeal, to rebuild and transform 5 amazing schools in Pakistan.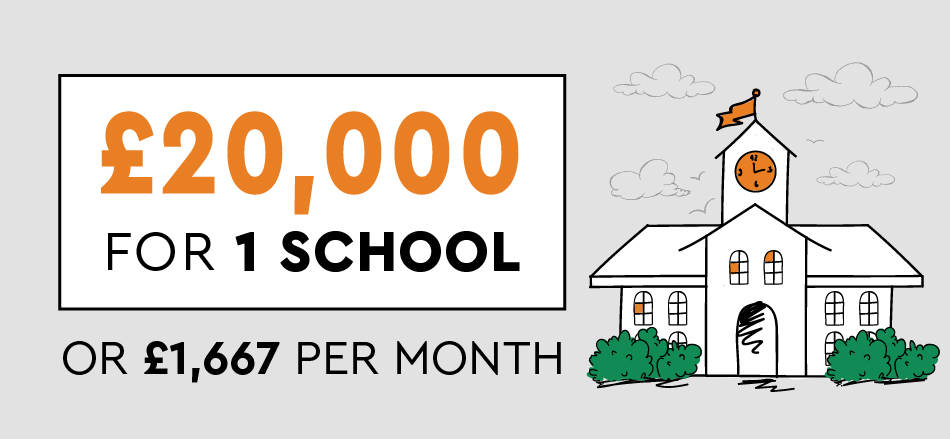 To make a donation from Pakistan or any other country, please make a bank transfer with the amount you would like to donate towards rebuilding schools.
Account information:
IBAN: GB29NWBK55702385906441
SWIFT: NWBKGB2L
Please label your donations clearly with your name and the campaign name Mehwish Hayat.
Please notify us when you have made your donation by emailing us at: info@pennyappeal.org and we'll send you a receipt.
You've seen her star in hits from Punjab Nahi Jaungi to Actor in Law; now Pakistani actress Mehwish Hayat is taking on the role of a lifetime as Penny Appeal's Ambassador.
Mehwish has seen first-hand the incredible work we do putting Education First in Pakistan, and so she's stepped up to the starting line to race 26.2 miles at the iconic London Marathon next year.
Her personal ambition is to raise £100,000 to rebuild and transform 5 amazing schools in rural Sindh, which is one of the most deprived areas in the whole of Pakistan, having battled with drought and poverty for decades.
These schools will have space for 618 children to learn every single year; meaning thousands of children can get the precious education they deserve.
By helping children learn today, we are building a brighter future for tomorrow – for the children themselves, and for the nation of Pakistan, too.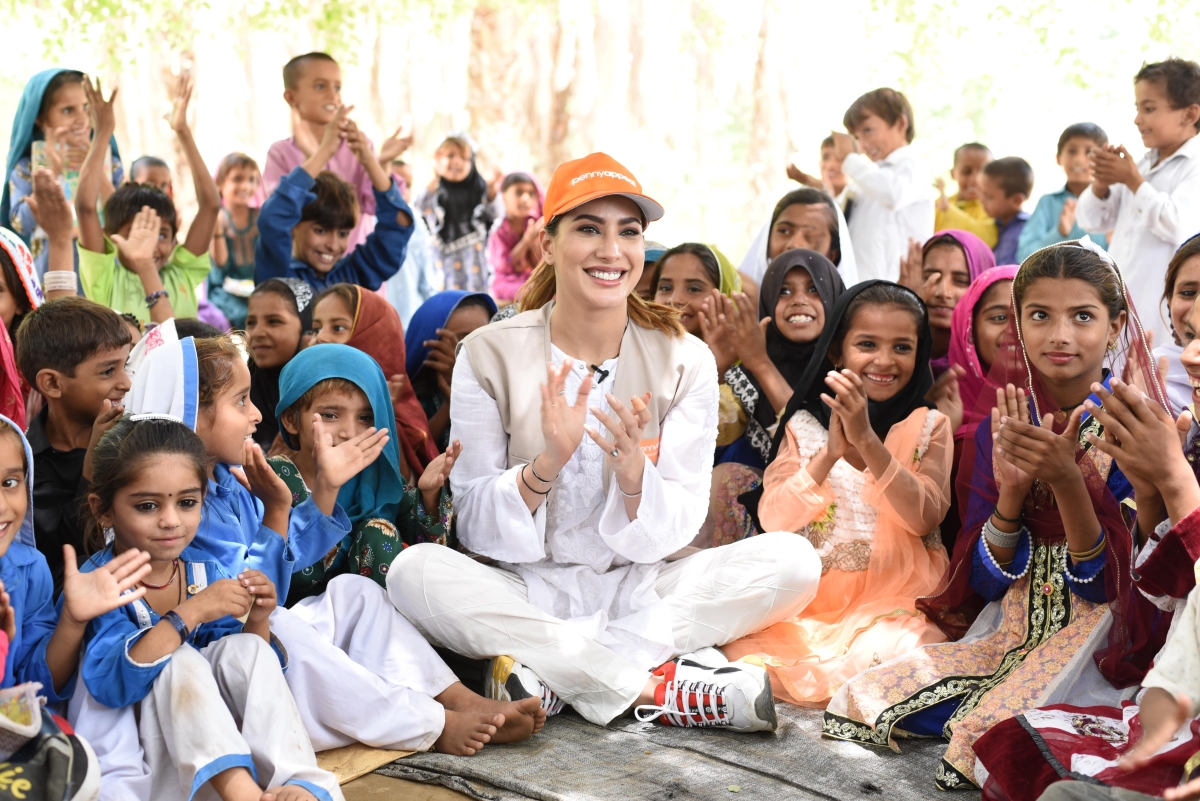 Penny Appeal are working in partnership with acclaimed Pakistani actress, singer and humanitarian, Mehwish Hayat, to bring the right of education to hundreds of Pakistan's poorest children.
In Pakistan today, one in every three boys and one in every two girls don't go to school.
If we want to help rebuild a Naya Pakistan, we have to change that. Mehwish is fiercely dedicated and deeply passionate about bringing education to children in need, especially girls; as Mehwish says, "Why should girls' education be any less important than boys'? Girls should have the same access to education and should be encouraged to pursue it in the same way."
In developing countries like Pakistan, every additional year of education can increase a person's future income by an average of 10%. Education breaks the poverty cycle and releases incredible potential, but millions of children – especially girls – do not have the chance to learn.
You can stand with Mehwish Hayat and Penny Appeal, and provide a life-changing education for the children of Pakistan.
Sponsor Mehwish Hayat as she runs for Pakistan at the London Marathon!
Penny Appeal's Schools for Girls: A Dream Come True for Nadia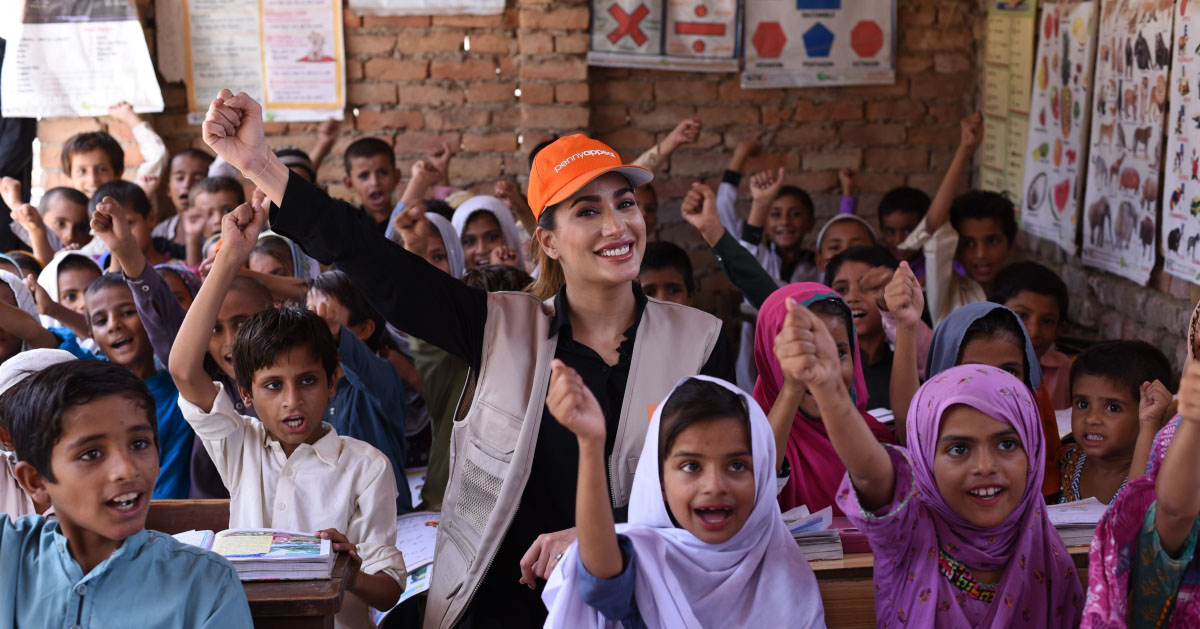 "I've been very impressed with Penny Appeal's willingness to think outside the box and take on innovative projects around the world."
– Mehwish Hayat
Four of the schools that Mehwish is transforming alongside Penny Appeal will teach boys and girls, with enrolment for 506 children every single year. One school will be a Girls' School, which will have space for 112 girls each year. In Pakistan, both mixed and separate schools are sorely needed.
Nadia's story tells us why. Nadia is from a very traditional family in a small village, Zaffarullah Khan Khosa, in Jaffarabad. She used to love going to school, but her parents took her out of formal education a few years ago because there wasn't a separate girls' school in her village.
Spending her days helping her mother with the household chores and her father with his farming work, Nadia would look on in sadness as the boys in her neighbourhood happily went to school each morning.
Penny Appeal identified the need for a girls' school in Zaffarullah Khan Khosa, and built a beautiful school with two fully furnished, bright classrooms, running water and bathrooms. All the girls in the village were over the moon; Nadia got permission from her family, and now she enjoys going to school and learning more every day.
One day, Nadia hopes to become a doctor, so that she can help the people in her village live healthy, happy lives.
Mehwish Hayat is running to help provide an education for hundreds of girls like Nadia, unlocking their potential so that they can grow up to become strong, empowered women, too.